If you're a diehard Tesla (NASDAQ:TSLA) fan, Elon Musk losing his mind over SolarCity (SCTY) might not be a bad thing. After all, the best genius visionaries are a bit off-kilter, if not left of center. They do seemingly strange things, not merely from leftfield, but from the bullpen behind it. Like Apple (NASDAQ:AAPL) used to be. <giggle>
Or maybe that's too kind a storyline, and Musk is fooling everybody. After all, it's safe to say he knew something was coming: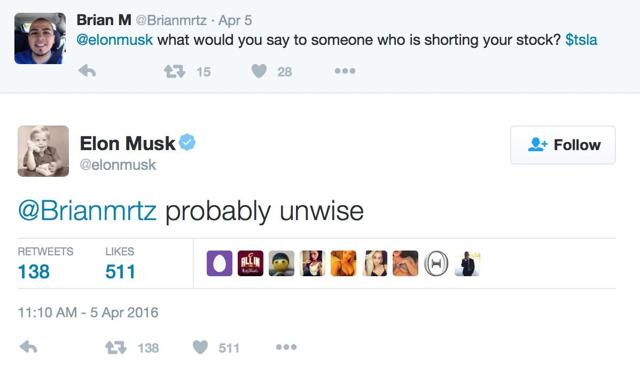 Anyhow, we're all over this story at Seeking Alpha. Here's the best of the best, with some of the most colorful lines from the sampling of stories that follow.
This is an embarrassment to Tesla's underwriters... The deal is impossibly incestuous.
- Montana Skeptic, Tesla Betrays Its Loyal Believers With SolarCity Embarrassment
If the consolidation of these two companies occurs, the primary beneficiary will be Elon Musk.
- Short/Long Trader, Elon Musk Moves To Consolidate His Empire
If Elon Musk decides to sell dog food, you're in on it as a Tesla shareholder.
- Dana Blankenhorn, How Musk's SolarCity Deal Could Work
Meantime, Orange Peel Investments thinks Elon Musk might be trying to punish short sellers. See Tesla And SolarCity: 2 'Wildcard' Scenarios.
Superinvestor Bulletin compared the proposed deal to the Freeport-McMoRan hookup. See A Lesson For Tesla Shareholders About This SolarCity Deal From Burned Freeport-McMoRan Bagholders.
Aurelien Windenberger gets somewhat positive on the move. See Tesla's Real Reason For Buying SolarCity: Cash Flow.
And this guy, relatively new Seeking Alpha contributor William Sheaerer, Jr., had the balls to write about this smack in the middle of what might be the biggest Tesla controversy of all-time. Props, bro: Why Tesla's Model 3 Will Use Liquid Cooling.
My reaction: I've got nothing bad to say because California's biggest celebrity Elon Musk remembered my name a couple years ago at the HBO Emmy party. Here he is saying hello from the window of an electric vehicle. I think it's a Fisker Karma.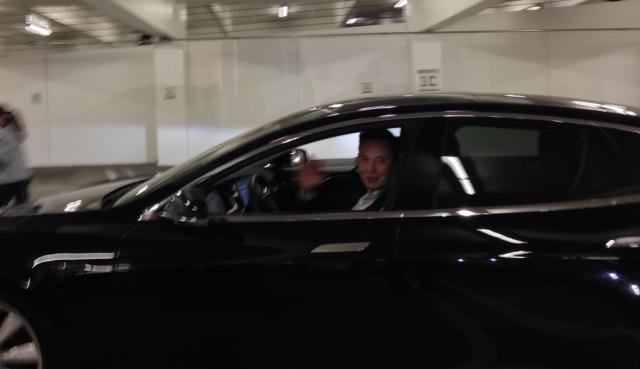 I'll never wash my hand again. (Or something like that).
Yay, Tesla!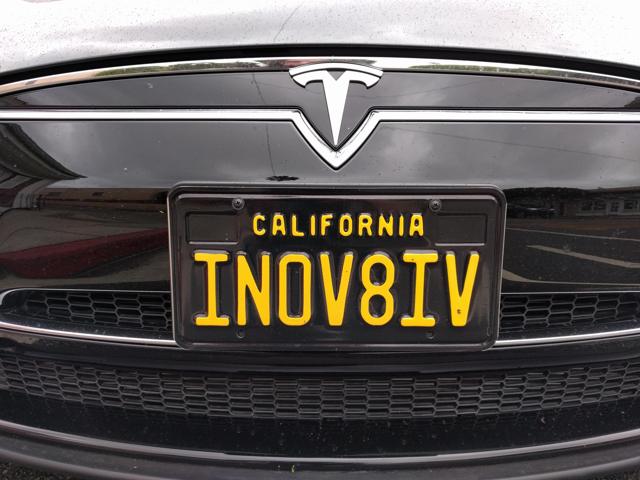 The phone lines aren't open, America (because nobody listens to the radio anymore), but the comment section is. What do you think of this move before the dust settles (if it ever does)?
Disclosure: I/we have no positions in any stocks mentioned, and no plans to initiate any positions within the next 72 hours.
I wrote this article myself, and it expresses my own opinions. I am not receiving compensation for it. I have no business relationship with any company whose stock is mentioned in this article.