By Reid Kirchenbauer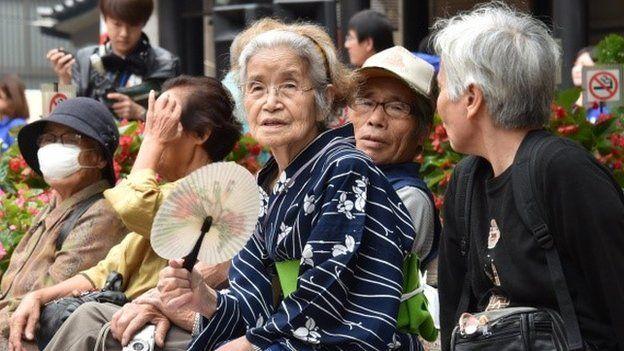 With advancements in technology, mankind now has ways to extend life beyond that which nature allows. This has led to the increase in the average lifespan, and even the option to artificially keep a person alive.
Generally, when a person lives longer, it is seen as a good thing as he/she is allowed to spend more time with his/her family. However, from the perspective of the economy and administration of the population, it's a headache to accommodate senior citizens while deciding whether to increase public spending on healthcare. In fact, throughout much of East Asia and ASEAN, an aging population is putting pressure on entire governments and economies.
In order to take countermeasures, a correct understanding of the factors contributing to an aging population must be understood. These include not only better standards of living, but also low fertility rates.
Furthermore, each individual country has their own unique obstacles. In China, the one-child policy that was in place between 1980 and 2015 led to a steep fall in fertility rates. Even though the policy has since been lifted, an economist at Moody's Analytics said that once fertility rates fall to a certain level, it is extremely difficult to reverse them. Meanwhile in Japan, strict immigration policies combined with low fertility rates have caused problems.
Some countries, on the other hand, have realized the problem and have taken appropriate measures. While Singapore has similarly low fertility rates, pro-immigration policies have helped to keep the state's population growth healthy. The Singaporean government has even launched an online dating portal aimed at helping working professionals find love and marriage, eventually leading to higher birth rates. The country's Social Development Network has personals on their website and holds frequent matchmaking events for singles.
World Bank, Major Companies See Little Reason for Optimism
A report from the World Bank released at the end of 2015 warns that the aging population will pose many risks to the economies of some East Asian countries. According to the report, by 2040 the countries of Korea, Thailand, China, and most notably Japan, are on the path to losing as much as 15% of their working-age population.
Much is at stake here. Asia's elderly population will demand higher public spending. Without well-coordinated structural reforms from the side of governments, pension spending in the region will increase by at least 20% by 2070. The regional vice president of the World Bank's East Asia and Pacific Region, Axel van Trotsenburg, recommended that policymakers "consider comprehensive, proactive policies that will increase labor force participation, encourage healthy behaviors, boost productivity, reform social security, and ensure that public services are affordable."
The pressure is not only being felt by governments, but also by private corporations as they will be one of the main stakeholders affected. Julio Portalatin, the CEO of Mercer, spoke out and shared his thoughts on the subject. Governments would have to extend benefits for older workers in a "fiscally responsible" manner, according to Portalatin. One of his recommendations is to raise the retirement age so that an aging population does not affect the workforce too much. Other options include encouraging more women to join the workforce and shifting the healthcare focus from hospital care to primary care.
The private sector could also introduce modified pension plans to help prepare better retirement plans for an aging workforce. Another one of Portalatin's recommendations is to explore the option of setting aside a portion of employees' salaries as savings with the ability for workers to opt out if they so wish. With a plan like this, employees would have more awareness about their own pension plans which would hopefully lead to a higher percentage of salaries kept as savings.
Today's increase in the aging population is truly a worrisome ordeal, especially in East Asian countries where fertility rates are also against their favor. In order to take countermeasures, the government and private sector must work together.
With over 4 billion people and rapid economic expansion, Asia will be the main driver of growth in the 21st century. InvestAsian's goal is to help our readers invest in and profit from the rise of this dynamic region.
Clicking here to download "Five Unique Investments in Asia", our free investment strategy guide, is the first step you can take on this path. Inside, you'll learn about five investments and wealth preservation techniques that no one else is talking about.