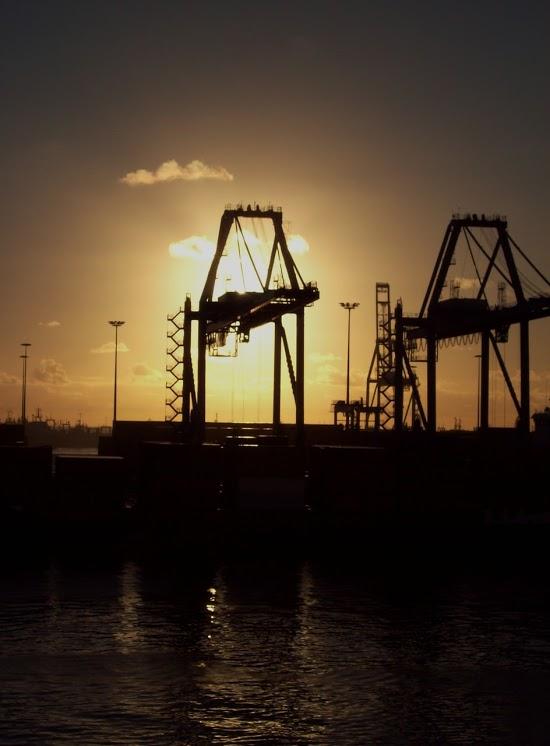 source: Stock Photo
With the iron ore market expected to take as long as 10 years to balance out, BHP Billiton (NYSE:BHP) has been looking to other market segments to generate earnings during a downturn in the commodity sector.
After it divested of much of its energy coal, it has boosted its performance for coking coal, which is used in steelmaking. That has been a growth business for the company, but it's looking for other market segments to generate even more revenue and earnings.
To that end, now that oil has moved off its February lows, BHP is looking at completing a number of DUC wells at its Black Hawk field in Texas.
That said, it appears in order to continue to defend its balance sheet, it is being very cautious concerning anything it spends on, including the quality of wells in Black Hawk.
source: StockCharts.com
Balance sheet
As of the latest earnings report in February, BHP ended the reporting period with $11 billion of cash on hand, which when added to its revolving credit facility, brought its total liquidity to $17 billion.
Being the strongest balance sheet in its market, it does provide the company with a competitive advantage; it is able to protect its top assets while taking advantage of opportunities made available to the company.
As for risk from maturing debt, it has a profile that is dated further out, and BHP enjoys the highest credit rating among its competitors.
An additional measure was added in the quarter, where the company issued $6.5 billion in hybrid bonds in order to "pre-fund upcoming debt maturities." That provides the company with more options as debt matures.
On the CapEx side, it has reduced 2016 expenditures to $7 billion, and capped 2017 expenditures at $5 billion. Overall, that's a reduction of $3.5 billion from prior guidance.
At the time of this report, oil was trading in the $26 to $30 range, which is why the company took not of spend on shale being one of two exceptions to an increase in capital productivity being a reason it was cutting CapEx. Now that oil has jumped from February lows, it appears that will reverse itself, with targeted, productive wells improving capital productivity. That in turn should alleviate some pressure on the balance sheet going forward, making it even stronger.
Black Hawk wells
Admitting BHP went too quickly when acquiring U.S. shale assets in 2011, CEO Andrew Mackenzie said the company lacked "sufficient geological knowledge to focus on the sweet spots."
While there is nothing it can do about that, it has developed the knowledge and skill set to at least identify the premium wells it has in its existing portfolio, and it is readying itself to complete the highest quality wells in its Texas Black Hawk field, which should generate and add to earnings immediately, once they're operational.
Mackenzie didn't say how many wells it was going to complete, but the general tone of the interview on Tuesday implied it would probably be a modest number to start with. I draw that conclusion from his remarks on being "gun-shy about what we want to invest," pointing back to the company's primary focus of maintaining a strong balance sheet and continuing to pay a dividend.
Although oil seems to have found some strength, there is no surety the rally will continue, and that has caused a lot of caution among those holding shale assets, as they don't want to complete too many wells and find themselves selling into a weak market if the price of oil once again falls.
To get an idea of when BHP may go in at a much higher level, it said it has approximately 1,400 wells it could complete that would generate earnings below $60 per barrel. That suggests to me it's closer to $60 that would trigger more well completions. It also reinforces my thought on it probably being a relatively small number of low-cost wells that are going to be completed. But it also shows the potential BHP has when oil moves sustainably up to the $55 to $60 range.
That probably won't happen until the middle of 2017 at the earliest, but it would be a nice boost for the performance of BHP.
Also of interest is that the company says it can drill new wells at a profit if the price of oil remains above $50 per barrel. Added with its backlog of wells, this will be a powerful earnings generator once that scenario unfolds.
Finally on the oil side, BHP said it is looking at divesting off energy assets it holds in Australia, including Kingfish, which is the largest oil field ever discovered in the country.
BHP has a 50 percent stake in the joint venture with Esso Australia, which also has a 50 percent share.
Oil price outlook
The key for BHP with this initiative is the price of oil. I'm not as bullish as many analysts and investors are concerning the price of oil, specifically in regard to the pace of the upward climb of oil prices.
Eventually, there will be a real rebalancing of the market, but anyone calling that as already happened, is dishonest or inept.
With that in mind, it does appear oil should remain above $40 per barrel, and is likely to move in a range of $45 to $50 for the remainder of 2016. That provides a base for BHP to work from; one which I think most shale oil producers are working from as well.
Under those assumptions and conditions, it will allow for BHP to complete its lowest cost wells. Anything sustainably above that in the short term will only add to the performance of the company if it believes it has found support. I don't think that's likely to happen, but it's a possibility.
As with any other market, supply and demand is the key to the price movement of oil, and the fact is at this time, no one knows how it'll play out because of the disruption from the U.S. shale industry.
We have no idea how much shale is coming back to the market as the shale industry completes more wells. We also have no idea how that, combined with the increase in production from OPEC, will offset the higher cost shale producers, which are contributing to the decline in U.S. production.
That's why no one is jumping back in at this time. They're waiting to see how that plays out before committing valuable capital to completing or developing new wells. It's why BHP is holding back on its 1,400 wells until a clearer picture forms with the price of oil.
Conclusion
Once oil prices start to rise to sustainable and predictable levels, BHP is positioned to get immediate benefit from it with its existing wells, and also the benefit of being in a strong location that it can develop new wells fairly quickly.
As it is now, it's getting its feet a little wet in my opinion, as it fiercely defends its balance sheet and resists committing capital to projects that need more visibility before going all in on them.
Shale oil is that market for BHP, and I don't see this as being material to the performance of the company in the short term, but further out, it could be one of the strongest units of the company when oil approaches $60 per barrel.
I don't see sustainable $60 oil until the second half of 2017 at earliest, so it'll be a waiting game for investors. But this is something to watch closely, as the market will probably ignore it for now, which will undervalue the share price of BHP. Once oil jumps to higher levels, the market will start to bid up the shares of the company. Those getting in before that will make a nice profit.
Over the longer term, it should be a steady performer for BHP, which is in need of a consistent and sizable commodity to give it momentum. Shale oil has that potential, and it should be realized by BHP over the next several years.
Disclosure: I/we have no positions in any stocks mentioned, and no plans to initiate any positions within the next 72 hours.
I wrote this article myself, and it expresses my own opinions. I am not receiving compensation for it (other than from Seeking Alpha). I have no business relationship with any company whose stock is mentioned in this article.