Qualcomm (NASDAQ:QCOM) recently announced its "connected car reference platform" to offer automakers long-term solutions to several problems they face. The reference platform belongs to Qualcomm's subsidiary Qualcomm Technologies' automotive product and technology portfolio.
In a previous article published in January, I tried to evaluate Qualcomm's technology and competitive strength in the autonomous and connected car space. In this article, I reevaluate the company's automotive strategy.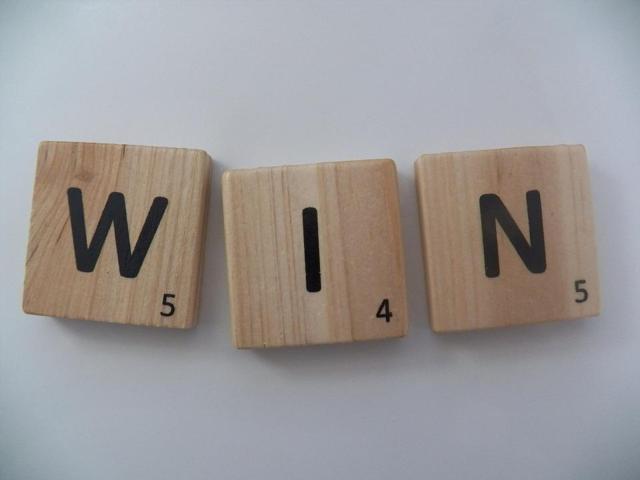 Qualcomm's Reference Platform Will Solve Many Problems
Vehicle connectivity is increasingly becoming complex, and long-term success of connected car technology suppliers, such as Qualcomm and Nvidia (NASDAQ:NVDA), depends on how they handle the complexity down the road. Qualcomm has introduced the reference platform for properly addressing the complexity. Qualcomm Technologies' Nakul Duggal said:
With the Connected Car Reference Platform, Qualcomm Technologies has developed a platform for automakers, module OEM customers, and developers that emphasizes scalability, modularity and security for integrating and managing multiple cutting-edge wireless technologies inside vehicles.
For tomorrow's connected and autonomous cars, technologically advanced connectivity and scalability will drive demand. Advanced connectivity will help automakers offer their customers improved safety and security features. Qualcomm's reference platform will offer advanced connectivity via "wireless coexistence." This will allow automakers to equip a vehicle with multiple wireless technologies, including Wi-Fi, Bluetooth and Bluetooth low energy. Further, these wireless technologies will be available via the same spectrum frequencies.
However, equipping a car with advanced connectivity will lead to meaningful complexity. Since the lifecycle of a car is significantly larger than that of a wireless device, the car can become obsolete too soon. This is a significant challenge for automakers, which needs to be sorted out. Automakers generally follow five-year cycles. Qualcomm's reference platform will provide automakers a stable solution to meet the challenge via future-proofing.
What is future-proofing? Well, it's a way of preventing something from being obsolete. Qualcomm's reference platform will provide future-proofing by allowing a car's connectivity hardware and software to be upgraded throughout the car's lifecycle, and in this way, it will prevent the car from being obsolete ahead of time.
In addition to providing advanced safety and security features, the connected vehicles of tomorrow will offer passengers a variety of infotainment and communication options, e.g., playing games, enjoying streaming music and videos, and web conferencing in the car. This will create increased load on the car's connectivity hardware and software. Qualcomm's reference platform will use a common framework for providing scalability for managing increased load as and when required.
Qualcomm Made Significant Progress In Wireless Vehicle Charging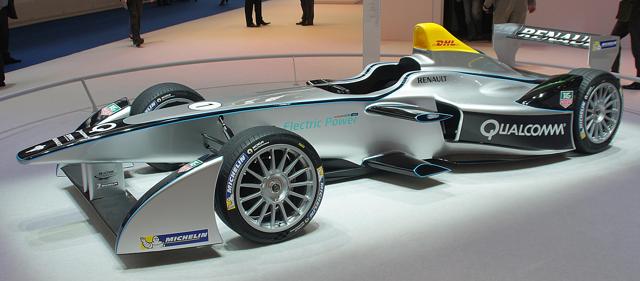 Qualcomm is trying to provide 360-degree solutions for the connected and autonomous car industry. For the industry, a convenient and efficient charging system is indispensable. Qualcomm's Halo WEVC (wireless electric vehicle charging) system is a breakthrough technology for on road charging of electric vehicles (EVs).
The Halo WEVC system has a charging plate attached to the bottom of an EV, and a charging pad placed on the ground. Power gets transferred from the charging pad to the car's charging plate via magnetic field. Qualcomm is planning to keep the charging pads buried under roads for on road charging of vehicles in the long run.
Qualcomm has already established itself as a premier WEVC vendor in the auto racing arena. It has the potential to achieve the same degree of success in the passenger car industry too.
Qualcomm's Competitive Landscape
Nvidia is Qualcomm's nearest competitor in the autonomous and connected car space. Both Qualcomm and Nvidia are trying to make tomorrow's cars more efficient. However, there is a subtle difference in their approach. While Qualcomm's engineers are making a car smarter, Nvidia is trying to make it intelligent via its Drive PX 2 platform. I shared my views regarding the topic in the article mentioned in the beginning, in which I said:
Qualcomm's lack of expertise in graphics makes the company a dark horse in the autonomous car space.
In addition to Drive PX 2, Nvidia has introduced a new AI (artificial intelligence) technology for connected cars. The technology, called Nvidia DriveNet, is a deep neural network, which powers a car with vision. As a result, a car can track other cars on the road, as well as pedestrians, street lights and so forth in real time. However, Nvidia's technology isn't indispensable despite being innovative. Why? I'd recommend watching this video. I feel it's too sophisticated to handle.
As a Qualcomm investor, I continuously assess the company's progress in various fields including the automotive sector. Since I published the article mentioned above, Qualcomm has made steady progress in the automotive sector, among which the introduction of its connected car reference platform is most significant.
In addition, Qualcomm announced in April that it granted a royalty-bearing license to U.K.-based global engineering and environmental consultancy company Ricardo plc to commercialize its Halo technology. I expect that Qualcomm's reference platform and Halo technology will have far-reaching and long-lasting impacts on the connected and autonomous car sector.
While Qualcomm's technology will be used extensively across the sector as a result of being indispensable, adoption of Nvidia's technology will remain limited in the premium segment of the sector. As a result, Qualcomm will no longer remain a dark horse. Rather, it will be a consistent winner.
Conclusion
Qualcomm has helped more than 20 automakers offer their customers communication and safety features for their vehicles via Snapdragon automotive processors and modems. The connected car reference platform, which is expected to come into existence by the end of 2016, will ensure further adoption of the company's Snapdragon processors and modems.
Disclosure: I am/we are long QCOM.
I wrote this article myself, and it expresses my own opinions. I am not receiving compensation for it (other than from Seeking Alpha). I have no business relationship with any company whose stock is mentioned in this article.