Macy's Inc. (NYSE:M) made a deal last week to avoid the first strike in 40 years at the company. The threat of strike and corresponding wage increases seem right in line with the company's recent headaches. It has been an extremely tough twelve months for department stores, as everyone knows. For most department stores, it has been tough going for many years now. However, Macy's had seen success up until July of last year.
Macy's started to drop in late July, and then continued the downward spiral with disappointing second-quarter results reported in early August. The company quickly moved to close lower-performing stores, monetize its valuable real estate, and develop its e-commerce and delivery platforms. At the beginning of 2016, the stock rebounded, only to fall back even lower, where it stagnates today. The most obvious culprit for the decline, of course, is Amazon (NASDAQ:AMZN), with its expanded offerings, convenience, and prices. On the other side, discount giants like TJX Company Inc.'s (NYSE:TJX) T.J. Maxx and Ross Stores Inc. (NASDAQ:ROST) are also hammering Macy's. These off-price companies take advantage of extra inventory or other disruptions to offer discounted goods of department store quality.
Total Shareholder Return
With these twin pressures, how has Macy's stacked up with its self-defined peer groups? We will take a look at the company's Annual Report as well as run our own metrics.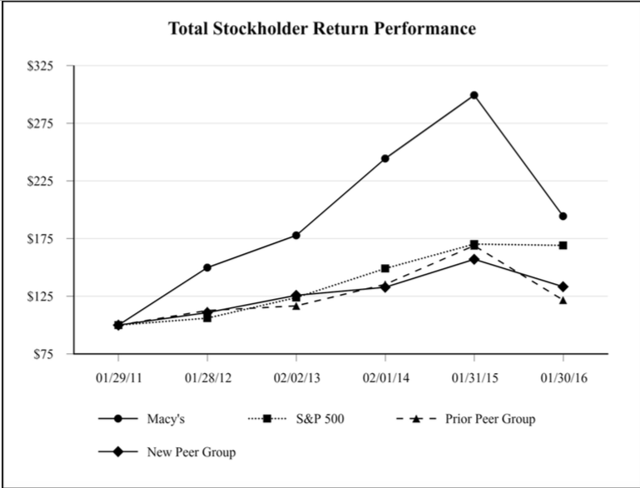 Exhibit 1: Macy's Total Stockholder Return
(Source: 2015 Annual Report)
Note: The Prior Peer Group is Macy's, Kohl's (NYSE:KSS), and Nordstrom (NYSE:JWN). The New Peer Group is listed in the article.
By this view, Macy's has had a difficult 2016, but is still beating the S&P 500, the Prior Peer Group, and the New Peer Group. The New Peer Group includes Bed Bath & Beyond Inc. (NASDAQ:BBBY), Dillard's Inc. (NYSE:DDS), Gap Inc. (NYSE:GPS), J.C. Penney Inc. (NYSE:JCP), Kohl's, L Brands Inc. (NYSE:LB), Nordstrom, Inc., Ross Stores, Inc., Sears Holding Corporation (NASDAQ:SHLD), Target Corporation (NYSE:TGT), TJX Companies, and Wal-Mart Stores Inc. (NYSE:WMT). The Prior Peer Group includes Macy's itself, Nordstrom, and Kohl's.
Our charts show a different story than the Annual Report, with a slightly more recent time frame. At close on June 21st, the median peer set, which includes all of the New Peer Group, returned 27.23% in total shareholder returns since the beginning of 2012. For the same period, Macy's returned 12.48%. T.J. Maxx and Ross, the two discount giants in the bunch, outperformed, notching up 155.15% and 142.53% respectively. Also outperforming was L Brands, at 123.54%, which is likely able to withstand the department store crunch because of its strong brands (Victoria Secrets and Bath & Body Works).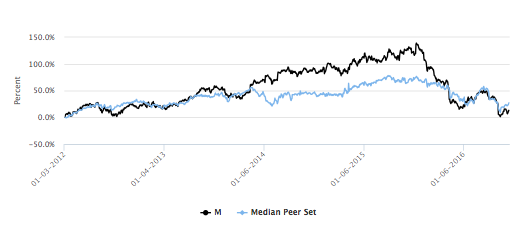 Exhibit 2: Macy's Total Shareholder Return
(Source: Enlight Research)
Note: The Median Peer Set is as described in the article.
Notably, from the beginning of 2012 our metrics show the two ending at virtually the same shareholder return both at the end of January 2016 (the end date on the Annual Report graph) and up to the present. This is in stark contrast to the significant comparative advantage given to Macy's on the Annual Report. Starting in 2011, as the Annual Report does, rather than 2012, as our metrics do, has a significant influence on the comparison.
Also notable is how much further Macy's has crashed than its old peer group that included just Kohl's and Nordstrom. While all three, on close of the 21st, had a total shareholder return between 10% and 12.5%, and stock prices in the $30s, 2015 treated them quite differently. Macy's dropped from well in excess of 100% TSR, but the other two hardly ever cracked 75%.
Return on Invested Capital
The return on invested capital shows a further grim outlook for Macy's. Traditionally strong in the holiday fourth quarter, even the 2015 holidays disappointed. For the first time in Q4 2015, return on invested capital did not exceed the median peer set return. To be fair to the general retail struggles, Macy's also showed a much steeper decline than its peer set. Again T.J. Maxx, Ross, and L Brands significantly outperformed in that quarter, all above 10%. Overall, Macy's is trending consistently downward in its cyclical return on invested capital.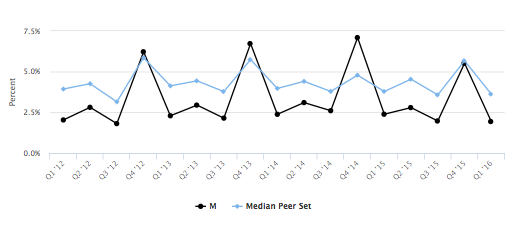 Exhibit 3: Macy's Return on Invested Capital
(Source: Enlight Research)
Note: The Median Peer Set is as described in the article.
What Does This Tell Us?
The future does not bode well for Macy's despite initiatives to stop the downward trend. The company is continuing e-commerce development, increasingly monetizing its real estate assets, digitizing the in-store customer experience, working towards increased efficiently, and even experimenting with an off-price section within stores. We do not like the chances of any of these initiatives succeeding in protecting long-term growth for the company. Real estate sales are a temporary fix, and the squeeze from other retailers is too great. An attempt to become, even partially, a T.J. Maxx or Ross Stores seems to be joining a field of major players without each competitors' long-time experience and knowledge of the area.
As if these challenges are not enough already, Amazon continues to grow, particularly in apparel. Goldman Sachs recently released a report detailing Amazon's growth in apparel sales growth as more companies and consumers adopt its marketplace. Strong brands not yet on Amazon will likely increasingly adopt the platform, hurting middlemen department stores. Brands will have to follow consumers, especially Millennials, who are focused on convenience and choices - key advantages of Amazon. Already, Goldman believes Amazon sells nearly double the value of apparel Macy's does online and accounts for a full fifth of online apparel sales. We agree that this dominance will increase, and that more brands will begin to sell on Amazon.
We believe that despite our reservations about Macy's, there is a strong case for the future of off-price companies and apparel companies with strong brands, such as L Brands. In fact, we were not surprised to see L Brands' Victoria Secret on Amazon, as we see this kind of partnership growing to encompass more strong brands. On the other side, the off-price companies can take advantage of supply chain and inventory problems to continue to offer great deals, with the added benefit of giving consumers the thrill of unexpected finds to encourage store traffic.
The apparel retail world is quickly shifting. Where do you see it heading?
Interested in seeing similar metrics done with another company and peer set? Drop us a comment, send us a private message, or check out our profile to access our free real-time monitoring platform.
Research support by Enlight analyst Davis Fussell.
Disclosure: I/we have no positions in any stocks mentioned, and no plans to initiate any positions within the next 72 hours.
I wrote this article myself, and it expresses my own opinions. I am not receiving compensation for it (other than from Seeking Alpha). I have no business relationship with any company whose stock is mentioned in this article.