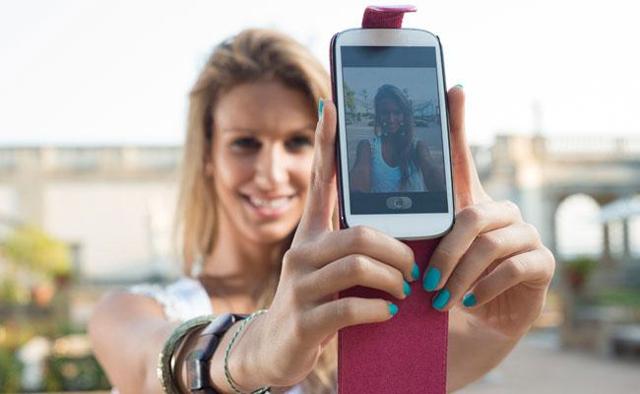 That thing needs DRAM
Over the past couple of years, Micron (NASDAQ:MU) stock has been under massive pressure. This pressure happened mostly because of investor disillusionment, on account of the bullish thesis apparently having failed. That might be about to change.
A Bit Of Background
The bullish thesis on Micron was rather simple. Memory (DRAM, NAND) has long been seen as a cyclical market, where increases in memory prices inevitably lead to higher margins, which inevitably lead to over-investment in capacity, which inevitably lead to lower prices and crashing margins, and so on and so forth. However, over the past decade, this dynamic has led to so many bankruptcies, that only 3 major DRAM suppliers survived: Samsung, Hynix, Micron.
With only 3 major suppliers, and with significant IP, technical and capital barriers to entry, the DRAM market was thought to have changed structurally. It was speculated that it would now behave more like an oligopoly, with much better price and capacity control. Were this outcome to be true, of course, and the longer-term economics of the business would be much more stable and attractive. This would in turn warrant much higher earnings multiples than if Micron were still selling into a cyclical market.
So where did the disillusion come from? Basically, the first time DRAM prices were challenged, mostly on account of PC weakness, investors bolted. The stock fell (from as high as $35 to less than $10 recently) and the rest is history.
Now The Short-Term Thesis
All that I said above just provides the background for where we are today. Where we are now is that in the previous earnings report, filed on March 30, Micron guided its earnings estimates lower. We were right in the middle of an ugly DRAM market.
Since then, earnings estimates have stayed lower, both for FQ3 (which the company will report on June 30), and most importantly for our thesis here, for FQ4 - as can be seen below:

Source: Yahoo Finance
It so happens, though, that something changed recently. Around the time FQ3 was drawing to a close, DRAM prices started a significant rally. This rally has been rather vertical and is being propelled by increased DRAM usage in mobile phones.
Mobile phones (~1.9 billion devices shipped per year) are a much larger market than PCs (less than 500 million devices per year, of which only around 290 million traditional PCs). Yet increasingly each smartphone brings 1GB or more (up to 6GB) in RAM. As such, DRAM consumption by mobile phones is now overwhelming PC demand and growing much faster. This is happening both because the mobile phone market is still expanding, and because DRAM content on each mobile phone is also expanding rapidly.
The recent end result can be translated into a simple index, provided by DRAMExchange.com, the DXI, which reflects the evolution of DRAM spot pricing. How is the DXI performing recently? Like this: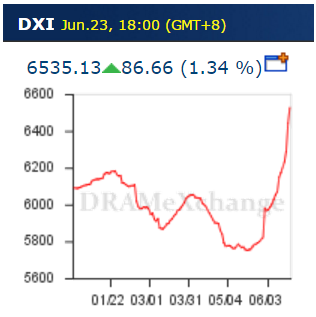 To sum it up, we're seeing a tremendous rally in DRAM pricing, all of which falls into FQ4. At the same time, as we saw earlier, FQ4 EPS estimates haven't moved.
Conclusion
The easy conclusion here is that when Micron reports FQ3 earnings on June 30, it's very likely that it will guide FQ4 EPS and revenue estimates above the present consensus on account of the DRAM market price move.
Mind you, this gives us no indication for FQ3. Memory prices were weak throughout FQ3, and there's thus no reason to expect an earnings beat. This is all about the future.
Most importantly, guiding estimates higher could theoretically lead to the previously described bullish thesis to again infiltrate the market's mind. This could, in turn, provoke an outsized reaction by the stock.
P.S. In case you're thinking this is "a day late and a dollar short" on account of today's couple of upgrades on Micron, the thesis within this article was presented to my Idea Generator subscribers yesterday.
Disclosure: I/we have no positions in any stocks mentioned, and no plans to initiate any positions within the next 72 hours.
I wrote this article myself, and it expresses my own opinions. I am not receiving compensation for it (other than from Seeking Alpha). I have no business relationship with any company whose stock is mentioned in this article.
Additional disclosure: I am long MU calls.