Tigers! These savage, orange-striped predators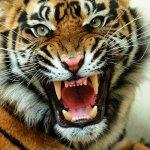 have long excited the poetic imagination, from William Blake and Rudyard Kipling to Winnie-the-Pooh and the Bonzo Dog Do Dah Band. Which is why, no doubt, when Oppenheimer & Co was organizing a new emerging Asia CEF for a $287 million IPO back in 1993, they christened it the Asia Tigers Fund (NYSE:GRR) and chose "GRR" for a ticker.
Fast forward to 2016, and GRR now bears about as much resemblance to its predecessor as a two-week old kitten bears to the Beast of Bengal. The annualized market price return since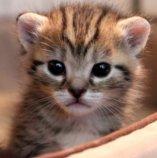 inception has been just 2.1%/yr. Buybacks and tender offers have shrunk the share count from 20 million to today's 3.5 million. The $38 million assets that remain support a current NAV/share of $11.15, while the shares trade at $9.36 -- a 16% discount. "Trade" may be an over-statement, however, since daily volume averages only 3,800 shares. Nor is a manager being unduly enriched: Aberdeen Asset Management, which back in 2011 became the sixth company to run GRR, nominally charges 1% of managed assets, but last year had to waive one-fifth of its fee in order to keep total Fund expenses below a 2% cap.
By any reasonable measure, GRR is just too small to succeed. The overhead costs of investing in ten different Asian markets mean that it must run fast just to stay in place. Its large-cap portfolio is not particularly special: GRR shares eight of its top ten holdings with the Aberdeen Asia-Pacific (ex-Japan) Equity Fund, (MUTF:APJAX) an open-end mutual fund graced with a single Morningstar star. The primary reason to buy GRR is the optimistic hope that soon something will happen to eliminate the discount; a pessimist would look elsewhere.
GRR's fate rests with a single holder, the City of London Investment Group ("CitLon"), which recently reported that its managed accounts owned 32% of the outstanding shares. (The next largest institutional holder, 1607 Capital Partners, has 4.7%.) CitLon's self-description says:
"We are a significant long-term investor in closed-end funds ("CEFs") and seek to promote growth in the industry by encouraging CEFs to make their product more attractive for investors."
While not aggressively activist, CitLon maintains that persistent large CEF discounts are contrary to the interests of long-term investors. According to its online " Statement on Corporate Governance and Voting Policy for Closed-End Funds":
"Our general rule of thumb is that it is understandable that a portfolio of fully fungible (listed) securities could, in extreme circumstances, trade at a discount of @10%. This is based on our view that we are long term, patient investors and that for a Fund to be liquidated at a 10% discount could undermine not just a tax paying investor's investment, but could be seen, particularly in volatile markets, as a potential risk to all shareholders.

"This risk is reduced significantly, however, by each potential 1% increase in discount. Once over 11%, we look to a CEF's Board to correct what we consider to be not just a valuation issue but a credibility problem. At the point that a discount has reached 13%, we are quite likely to ask why there is a Board in place at all, because if the Directors are not there to work on the shareholders' behalf, then what are they being paid for?"
CitLon first reported holding GRR shares back in 1998. By 2001, seven years after the IPO, GRR's share price had fallen from $15 to $6.69, the discount stood at 24.7% (down from an astounding 36.8%) and the balance sheet showed over $100 million in accumulated capital loss carry-forwards. The shrewd managers of the Harvard University endowment scented a bargain, and soon owned over 21% of GRR. CitLon, meanwhile, had built up an 11% position. When GRR's shares continued their decline (to $5.23 by that September), Harvard set out to fight fiercely, with a Form 13D filing that said:
"Harvard intends to submit a stockholder proposal for consideration by the Fund's stockholders at the 2002 annual meeting of stockholders and for inclusion in the Fund's proxy statement relating thereto. The proposal will be to terminate the Investment Management Agreement…."
After GRR's managers offered a weak alternative, (while their lawyers unsuccessfully sought SEC permission to scrub Harvard's proposal off the proxy) CitLon chimed in:
"[T]he Reporting Persons believe that establishing a threshold for conducting minor self-tenders at a discount to NAV of 15% is a statement by the Board that it believes that a persistent discount of just under 15% is acceptable to the shareholders. Accordingly, the Reporting Persons presently intend to vote all shares of the Fund that they beneficially own in favor of Harvard's proposal to terminate the investment management agreement…."
Further negotiations produced a compromise. Harvard dropped its proposal, and GRR became an "interval fund", making quarterly tender offers to buy back 5% to 25% of its shares at prices near NAV.
It worked. By December 2002 the discount was down to 10.4%, and in the following years, while Harvard and CitLon exited their positions, the discount generally remained in single digits or even changed to an occasional premium. In 2007, for example, when GRR shares reached a high of $32.86, the mean month-end discount stood at 8.26%. Even in 2009, the year after the bubbles broke, the mean month-end discount was just 5.4%.
It worked too well. Buying back shares at prices near NAV takes cash, and that shrinks the asset base. At the start in 2002:
"It is anticipated that, absent extraordinary circumstances, quarterly repurchase offers would not be for less than 10% of the Fund's securities."
But from December, 2003 forward, the quarterly tenders were cut back to just 5%. Three years later, GRR proposed changing to a semi-annual schedule, because:
"The Fund's net asset value per share has risen 150.46% from $7.67 on October 31, 2002 to $19.21 on October 31, 2006-an average annual return of 25.80%. However, over that same period the Fund's net assets have actually fallen 5.41% from $100,437,907 to $94,999,721, and the Fund's outstanding shares have fallen 62.23% from 14,582,240 to 5,507,486."
The share count continued to dwindle, down to 3,219,996 by late 2011 when Aberdeen became the manager, replacing the departing Blackstone Group.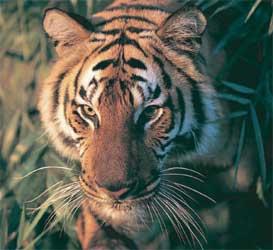 How to stem the shrinkage? Cute new Tiger graphics, of course. And with the management transition came a new "mandatory re-investment" policy: the year-end dividend would be paid in new stock issued at market (an 8% discount to NAV), with a limited amount of cash (10% of the total) to be pro-rated among those investors who asked for money instead. Someone wanting just cash actually got 18.45% of the dividend in cash and 81.55% in GRR stock.
CitLon now reappeared as a shareholder, with a February, 2012 13G filing disclosing that it owned 8.2% of the fund.
Mandatory reinvestment worked so well that GRR tried it again. Only 20% of the year-end payout for 2012 was available as cash; holders wanting money had to take 62.3% of the payout in the form of stock. As a result, by mid-2013 the share count had revived to nearly 4 million. The discount, meanwhile, generally held fast in the 8% to 10% range, tho edging up a bit over 10% as 2013 drew to a close. [Note: discount charts can be found under the <pricing> tab at http://www.cefconnect.com/fund/GRR ]
Time to do away with those infernal repurchases! Free the Tiger! Late in 2013 the Board set a special shareholder meeting in February 2014, to vote on eliminating the repurchase policy. The proxy statement argued that the policy was "no longer as effective", had "contributed to the shrinkage of the Fund", and that it interfered with more effective ways to address the discount. In particular:
"If Stockholders approve the proposal, the Board of Directors expects to extend a targeted discount policy to seek to manage the Fund's discount, under which the Fund expects to buy back shares of common stock in the open market at times when the Fund's shares trade at a discount of 10% or more to NAV." [Ed: weasel-speak starts here:] "There is no guarantee that the targeted discount policy, alone or in combination with other actions, will achieve its intended purpose of eliminating the Fund's discount to NAV or maintaining the discount to NAV at less than 10% or will do so on more than a temporary basis."
After several adjournments and repeated solicitations, the plan to eliminate repurchases was finally approved on April 4, 2014, by a vote of 1,773,263 to 682,399 with 28,345 abstaining.
Result? The vaunted "open market purchase" alternative has been a flop. Between June and October of 2014, GRR bought back 61,651 shares, but for the following fiscal year (November 2014 through October 2015) GRR bought only another 41,566 - about 3,400 per month, which is less than one day's average trading volume. CitLon's buying seems to have done far more to support GRR's share price, as their holdings went from 681,058 shares in June 2014 to 954,794 shares at year-end and 1,098,013 by the end of 2015. As for the discount, the month-end number climbed above 10% as soon as the new plan was proposed, and it has risen steadily since then, hitting 11.3% in February 2015, 12.8% that June, 14.7% at the end of 2015, and thence onward and upward to the current 16%.
GRR is in a bind. Trying to reduce a fund's discount through better advertising is like trying to win a football game by hiring more cheerleaders. Effective discount reduction would require tender offers or much more aggressive open market purchases, yet these would further reduce the size of a fund that is already too small.
CitLon recently demonstrated its power vis-à-vis managers and boards that permit persistent excessive discounts. On March 16 of this year it notified the directors of the Korea Equity Fund (NYSE:KEF) that:
"Shareholders have suffered from the Fund's persistently wide discount, which was as wide as 15.1% during this calendar year …. [W]e believe we are left with no alternative other than to submit the proposal to terminate the investment management agreement. We believe the Board could have taken steps - involving a tender, open-ending, merger or liquidation - to address the discount before it reached the point of no return, but failed to do so."
Bring on the kimchee. It's also time to put this Tiger - GRR - to sleep.
A final note: Fund managers tend to resist tender offers, open-ending and liquidation for the obvious reason that their fees are a percentage of assets. Less assets = lower fees. One common tactic is to personify a fund, to speak of it as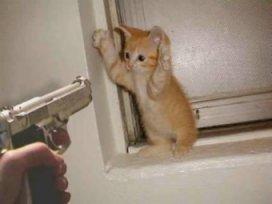 though it is a living being with its own set of interests and its own will to live. The human instinct that projects motives onto inanimate objects is especially strong among lawyers, trained as they are to think of corporations as "persons", rather than abstract bundles of rights and obligations. "Poor little GRR", they say, "How dare you suggest putting it out of its misery?"
Yes, as children we wept when old, sick Mittens the Cat did not come back home from the vet's office. But take just a moment to reflect, and then relax. GRR is a "port-folio", a paper-holder. It is not a living being, and it has no interest, one way or the other, in its own existence. And now it's time to go.
Disclosure: I am/we are long GRR KEF.
I wrote this article myself, and it expresses my own opinions. I am not receiving compensation for it. I have no business relationship with any company whose stock is mentioned in this article.