Barnes & Noble Education (NYSE:BNED) announced earlier this year they would be pivoting towards an on-campus beauty concept by opening new concept stores called "The Glossary", specifically focusing on beauty and personal care products. Initially, the project was incubated in BNED's bookstores in Southern Methodist University and Emory University, before expanding to other locations. The bear case for BNED's bookstore business has been rehashed many times, so I'll just focus on this crucial development that has been largely ignored by the market.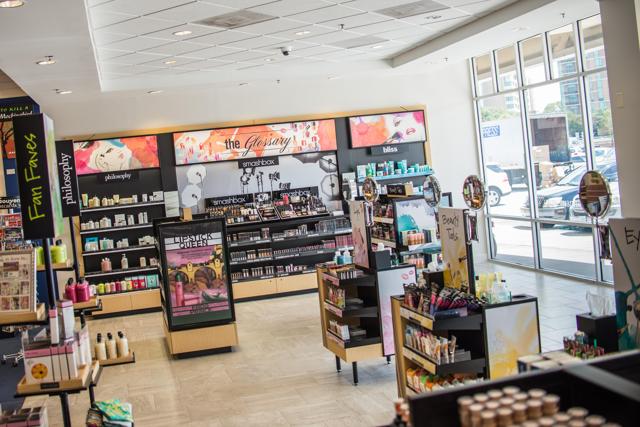 (SOURCE: )
In rolling out this new store-within-store concept, management has been fairly cautious in terms of testing its efficacy before gradually expanding it to other campuses. This move is essentially management's attempt to monetize their most prized asset - their presence on thousands of campuses, and consequently the ability to reach the college demographic.
Despite bears pounding the table on how book sales and rentals are declining, they neglect the fact that management and most shareholders in BNED have realized this ages ago. Most institutional shareholders that hold large stakes (such as Abrams Capital) are buying and holding for the potential in terms of monetizing BNED's campus presence, and retail investors are focused on the free cash flows, which are fairly stable in the medium-term. In this context, the move into retailing beauty products could be seen as a direct response to the bear case, and if management executes well the company could be worth much more depending on how quickly they scale.
Personal care and beauty retail is a growth industry that has been more resilient than other forms of retail which have come under significant pressure in recent years, with higher labor costs and lower spending being key headwinds. Consumers have largely been willing to pay a premium for premium product brands and appreciate the shopping experience more than other more 'commoditized' products.
When it comes to beauty products and personal care retail, there is an increased focus on brand perception and in-store experience. Given that BNED is stocking both well-known mass-market and premium brands, they're casting a wide net and will probably adjust merchandise according to consumer response.
The launch of this concept store will have its difficulties, particularly when it comes to competing against e-commerce and more importantly local competitors such as malls and specialty stores. However, one shouldn't underestimate the value of convenience, particularly when it comes to rural and suburban campuses that are some distance from large malls and retail centers.
Moreover, BNED is seeking to capitalize on the high traffic and availability of female communities within the campus. Studies have shown conclusively that women tend to spend more when shopping in groups compared to when browsing alone, which means the density of students on college and the ability to readily compare and try products with friends should boost sales. Also, female consumers tend offer access to multiple markets because more often than not, they're buying gifts for a friend's birthday or other significant occasions. In choosing to stock their space with beauty products, management has targeted a valuable and higher-spend demographic.
Furthermore, there are indications that management is keeping a sharp eye on costs - unlike larger retail formats that are usually staffed with assistants to encourage buying and promote products, The Glossary is going for a "self-discovery" theme with larger main-aisle space, pushing consumers to experiment over browsing a visual showcase. The cost-savings from less incremental staffing needs should enable wider margins given the store-within-store concept and minimal presence of sales assistants.
In the bigger picture, the company is evolving from a books and merchandise company to one that seeks to maximize the value of its real estate through whatever products it can. This shift in identity and the subsequent execution will be a far larger determinant in the company's intrinsic value in the long-run compared to fluctuations in the rate of decline of books. For now, major shareholders seem undeterred by the slump in BNED's share price over the past year, with Abrams Capital accumulating more in April (note that the fund started buying when BNED was trading near $15 and continues to do so at $9+, which underscores their conviction).
Next quarter's financials will be one to watch, particularly because it offers the first glimpse into the financial impact of BNED's beauty and personal care retail sales. Thus far, trading has been subdued as BNED's price hovers around the $9-$10 range, but there is potential for upside surprises in the next few quarters. We think investors should see this as essentially an embedded option within the stock - the market is disregarding the possibility of a major breakthrough with The Glossary.
Despite the potential for growth through this new channel, BNED's fundamentals still look rather unattractive, particularly given its weak free cash flows and weak top-line growth due to saturation. The book sales business alone is definitely not worth significantly more than the current market cap no matter how optimistic projections are, but the valuation picture will change drastically if The Glossary becomes a success.
Disclosure: I/we have no positions in any stocks mentioned, and no plans to initiate any positions within the next 72 hours.
I wrote this article myself, and it expresses my own opinions. I am not receiving compensation for it (other than from Seeking Alpha). I have no business relationship with any company whose stock is mentioned in this article.