EIA reported injection figures of +62 Bcf bringing total storage to 3.103 Tcf. This compares to the +77 Bcf build last year and the +88 Bcf for the five-year average.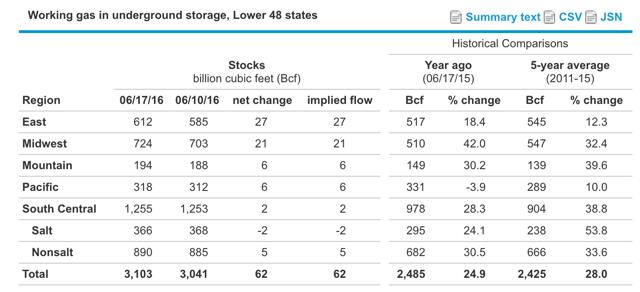 Market participants were expecting injections of between 55 Bcf - 63 Bcf, so this week's build came in at the high end of the range.
Part of the miss comes from the increased Canadian gas imports which we reported. AECO basis differential remains wide despite recent price strengthening. We expect gas imports from Canada to remain above 6 Bcf/d as long as the basis differential remains wide.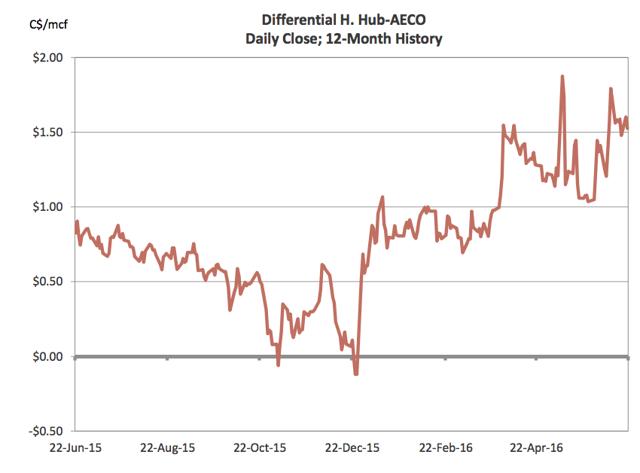 At 3.103 Tcf, gas storage remains 618 Bcf higher than last year and 678 Bcf higher than the 5-year average. Prior to this release, total injection this year is 561 Bcf versus the 5-year average of 731 Bcf and 936 Bcf from last year.
Demand is finally catching up with supply and we expect this to continue. Associated gas production is finally rolling over, and given that it comprises nearly 20+% of US gas production, the decline has been meaningful. We think US gas production is on pace to decline below 70 Bcf/d by mid-July, and we are forecasting a decline to 68 Bcf/d by year-end.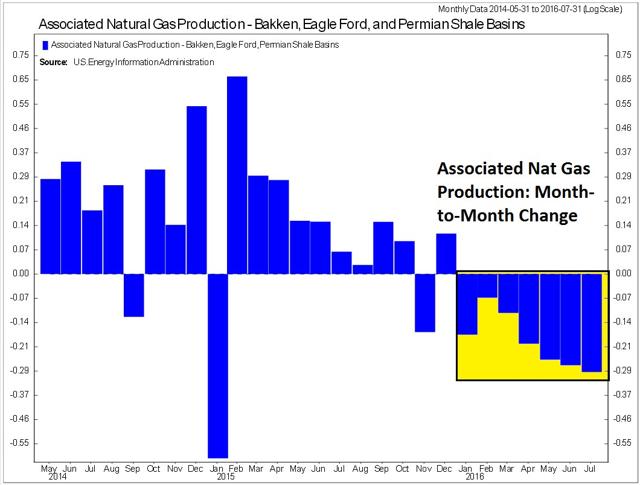 Overall, this was another relatively bullish storage report. Higher Canadian gas imports likely caused the miss. The next several weeks will see some really low injection figures, and the market has somewhat priced it in already. Estimates for end of injection storage figures are coming down, but it remains around 4.1 Tcf. We suspect these estimates will have to go below 4 Tcf for natural gas to rally above $3/MMBtu.
We hope you enjoy our weekly natural gas (NYSEARCA: UNG) storage reports. Be sure to check out some of our previous ones and click on the follow button above if you would like to receive our "Natural Gas Daily" articles. In addition, we also have a premium subscription platform that's tailored to long-term value-oriented investors. We provide recommendations of stock ideas and portfolio composition. We look forward to you joining the HFI platform.
Disclosure: I/we have no positions in any stocks mentioned, and no plans to initiate any positions within the next 72 hours.
I wrote this article myself, and it expresses my own opinions. I am not receiving compensation for it (other than from Seeking Alpha). I have no business relationship with any company whose stock is mentioned in this article.