Here are some assessments of the economic impact on the UK economy, over the short (business cycle horizon) to long run.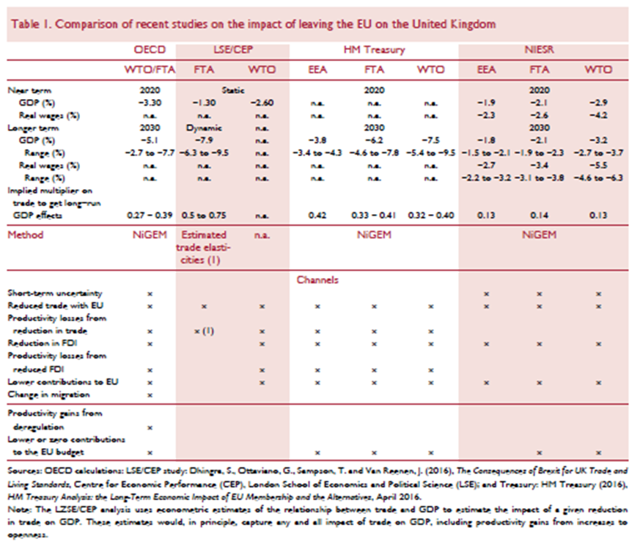 Table 2 from Angus Armstrong and Jonathan Portes, "Commentary: The Economic Consequences of Leaving the EU," National Institute Economic Review No. 236 May 2016.
The IMF's assessment came out in mid-June, and hence is not included in the above table; here's the IMF's view.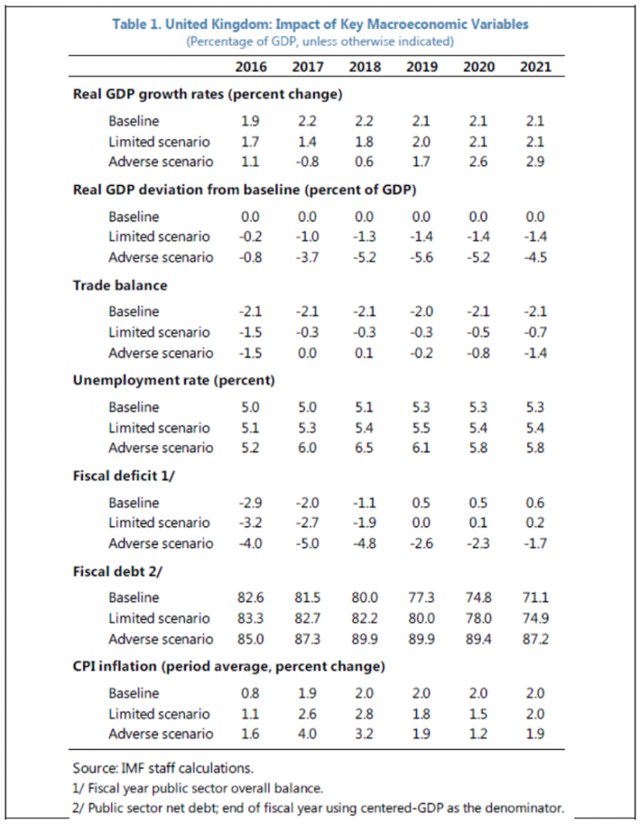 Table 1: from IMF, "United Kingdom-Special Issues," IMF Country Report No. 16/169, June 17, 2016.
These are detailed model-based assessments, expressed relative to a baseline. What are investment bank economists predicting in terms of actual levels, rather than deviations?
Deutsche Bank (NYSE:DB) does not forecast an outright contraction, expressed on a year-on-year basis.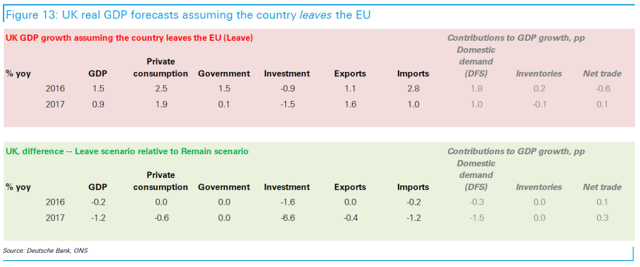 Source: "Special Report: Navigating in post-referendum Europe," Deutsche Bank Research, June 23, 2016.
Editor's note: This article was originally published on June 23, 2016, by Menzie Chinn here.