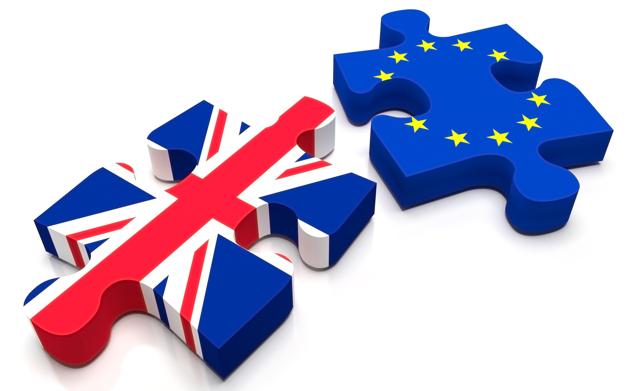 Img 1: UK Votes To Leave EU
American Airlines (NASDAQ:AAL) is likely to be hit harder than any other U.S airline following the decision by U.K voters to leave the European Union, and the stock now presents greater short term risk versus its U.S airline peers. 6.2% of American Airlines capacity touches the United Kingdom and the airline offers 25 daily departures to London along with flights to Birmingham, Manchester, Edinburgh, and Glasgow. By comparison, United Airlines sees 5.3% of its capacity touch the UK and Delta sees 2.7% touch the UK.
British Airways Partnership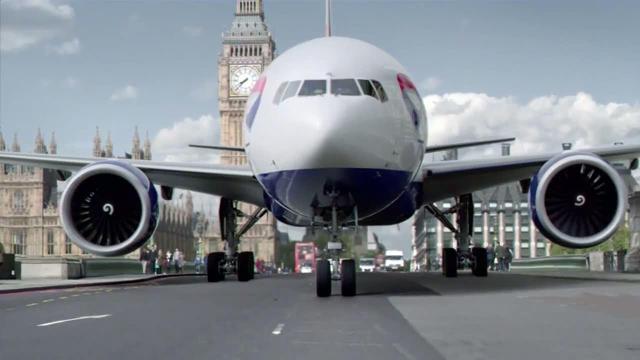 Img 2: British Airways Partnership
British Airways is American Airlines most important partner. British Airways gives American Airlines customers access to a large number of European, African, Middle Eastern and Indian destinations that American Airlines cannot directly serve from the United States economically. This is done via one stop at British Airways hub at London Heathrow Airport.
The British Airways partnership is a huge asset that American Airlines has but due to the Brexit, this could become much less attractive as I will describe in this article.
Brexit Vote
British Citizens woke up today to find their net worth plummet as a result of the pound falling the most in history due to the vote to exit the EU. This plunge in the pound will make it more expensive for British citizens to travel overseas to the United States, and make it more likely they will choose to either stay at home or travel within their own country until the pound recovers. We have seen a similar situation in Brazil, and Canada as a result of their currencies falling, and American Airlines has been forced to adjust capacity downward as a result in these markets.
American Airlines, British Airways, along with Iberia, and Finnair are part of a transatlantic joint venture agreement. This involves the participating airlines sharing costs, revenues, and profits on all trans Atlantic flights they operate. A Brexit that causes reduced travel between Europe and the United States could therefore affect the profitability of this joint venture which in turn would hit American Airlines earnings.
Many forecasters are predicting a recession for the UK as a result of this vote, and the general uncertainty will likely cause many British to save their money rather than splurge on luxuries like overseas vacations in the short term. This presents an even greater problem for American Airlines.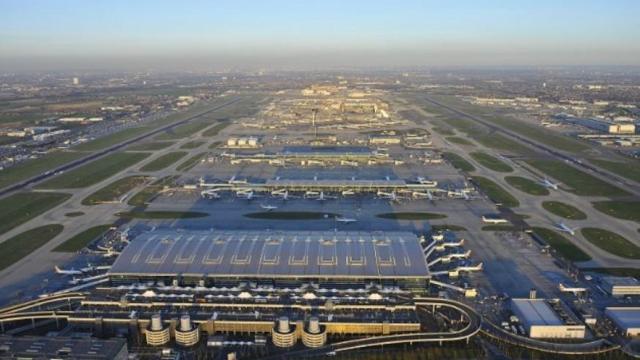 Img 3: London Heathrow Airport
American Airlines relies on British Airways connections via London Heathrow Airport to countries such as India, South Africa, and Sweden that American Airlines does not serve directly from the United States. The vast majority of these flights are targeted at British traveling between the UK and these countries with some seats sold to American Airlines passengers looking to connect to these countries via London. If a UK recession caused British Airways to either reduce or eliminate service to some of these destinations, it would effect the network that American Airlines is able to offer its customers. In addition, American Airlines flights to London would not only lose the customers headed to the UK but could also lose customers headed to onward destinations of British Airways is forced to cut any of these flights.
All this could lead to a weaker product offering by American Airlines versus its peers, and in turn lower load factors and revenues on certain flights. United Airlines in comparison uses Brussels and Frankfurt as its major transit points in Europe, both places that are likely to fare much better than the UK short term as a result of the Brexit vote. Delta Air Lines on the other hand uses Amsterdam and Paris as European transit points for its passengers.
Relocating Business's
Much of American Airlines international European international flights focus on London due to its partnership with British Airways. As a result of the Brexit, business may choose to relocate, or more likely, choose to reduce their operations in the UK and move work to other European cities, which will hurt American Airlines who has much of its European capacity focused in London.
JP Morgan boss, Jamie Dimon stated he would need to cut more Euro focused jobs in the UK following a Brexit, while Stuart Gulliver of HSBC holdings stated they would need to move 1,000 investment bankers to Paris since they are linked to operations covered by EU rules. These changes mean that demand for New York - London flights, an area that American Airlines is very strong in will decrease while demand for New York to Paris and other European cities, areas where American Airlines competition is stronger in will increase.
Open Skies
Open Skies in the European Union allows European Airlines such as British Airways to have unlimited access to any European market. This allows British Airways to fly from London to any European city it chooses without needing government permission. The state of open skies between the UK and the rest of the EU will need to be renegotiated and could affect how many flights British Airways can offer between London and other EU countries.
In addition, the EU as a whole has many Open Skies agreements with countries such as the United States and Canada. The UK would have to start new negotiations with these countries and establish its own Open Skies agreements. The UK may not be able to get the same deal currently in place between the EU and these countries or as good a deal in new negotiations.
Lack of International Service
Until the recent American Airlines merger, the airline had a fairly conservative international network, that still continues today to an extent. The airline had no service to China until 2008 and no service to Australia until 2015.
Despite now serving these countries, American Airlines Trans Atlantic and Trans Pacific service still lags its peers. American Airlines has excellent service in North and South America but when it comes to Europe outside of the UK, the airline has a smaller network than United and Delta. On the Pacific side, American Airlines also still has a weak network that lags United and Delta. American Airlines has no service to Russia, the Middle East, or Africa.
This lack of diversified international service means that American Airlines is more heavily exposed to individual nations economic and political environments. It has recently tried to correct this and diversify by announcing service to Australia, Hong Kong, New Zealand, along with new service to China. These are good steps to reduce risk by focusing extensively on one particular region, and will give American Airlines a more attractive product at the same time. Unfortunately however the current situation means that American Airlines is exposed to London and the UK greater than any of its peers.
Conclusion
Despite the big changes, and risks, everything will take time to change and fall into place. Job losses will not happen overnight, and the full exit of the EU is expected to take two years. During this time however, American Airlines will likely fare worse than its peers due to its UK exposure, a weak pound, a likely UK recession, and business's relocating some jobs to EU nations.
The potential loss of certain British Airways flights, and the fact that American Airlines may be forced to launch its own flights to those destinations at a short term loss are further negatives for American Airlines in the short term. Open Skies agreements needing to be renegotiated are another thing American Airlines investors should be watching carefully.
For the long term investor, this period of volatility and likely dropping stock price will be an ideal time to start a position, or add to an existing position. For those with shorter term goals however, American Airlines may not be the best option for the next couple years.
Disclosure: I am/we are long AAL.
I wrote this article myself, and it expresses my own opinions. I am not receiving compensation for it (other than from Seeking Alpha). I have no business relationship with any company whose stock is mentioned in this article.