By way of introduction, there is not much to say that has not already been said regarding The Hershey Company (NYSE:HSY). I don't have to report that it is the company behind Jolly Ranchers, Twizzlers or Reese's, or that it is one of, if not the dominant player in the chocolate category ever since a caramel maker named Milton Hershey decided to sell his caramel operation over a century ago in order to bring chocolate to the masses.
Growth Potential
Of course, the greatest track record in the world means little if the days of Hershey are long in the tooth. Admittedly, there was a hiccup in 2015 and earnings took another hit in Q1 as they also lowered guidance. They are being hit in two distinct areas - what appears to be a decreasing demand across the board globally, and changing domestic demand in favor of healthier options.
To the former, first quarter sales for the Hershey International and other segment were $195.3 million, down over 15% from a year ago. This was in part due to cheaper imports from Malaysia and India forcing a discontinuance of edible oil in India. The main issue however, is the big Chinese golden monkey on its back.
That second piece must be particularly disappointing. Hershey spent roughly $394 million to purchase 80% of the equity in Shanghai Golden Monkey in 2014 in the hopes of expanding its presence in China. In a market with a chocolate consumption annual growth rate of 11-12%, the thinking was that it could add revenues of over $200 million annually. However, almost two years in, sales are still way lower than pre-acquisition levels, remaining SGM shareholders agreed to a lesser price for the remaining 20% of equity, and there has been a goodwill impairment charge of well over $200 million. Though Hershey doesn't break out its sales by country, it is estimated that China accounts for only about 5% of total revenue.
International growth is an absolute key to Hershey going forward, and they've stated the desire of making international sales roughly 25% of the total revenue number by next year. Barring a dramatic change, this is not going to happen. Even though they have a presence in India, China, Japan, the Philippines, Singapore, Malaysia, Thailand, Mexico, Canada, the Netherlands, Brazil and Hong Kong, the International and Other segment has accounted for 13.2%, 14.4% and 12.4% of revenues in 2013, 2014, and 2015, respectively.
Personally, I would like to see them focus more on joint venture partnerships when they look abroad (as opposed to outright acquisitions) with local companies. Barring this, I would hope that the pain experienced by the SGM merger will cause them to be more prudent with future acquisitions.
Though I have expressed reservations, I do think the hullabaloo about international sales or the lack thereof are a bit overblown. While I think the 2017 goal of 25% international revenue is out of reach, there is nothing to suggest they cannot still grow at a slower rate as well as fix the distribution issues related to SGM. I think Hershey's track record deserves the benefit of the doubt that they can grow in the land of Soy Sauce Kit Kats and Green Tea Ice Cream Oreos.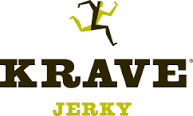 Particularly exciting though, is the continued acquisition of brands that launch Hershey into a still broader product line. Canadian-based Brookside was purchased with the belief that it could eventually become a $500 million brand in the future, and was just launched in China after having being in only the U.S. and Canada. There was the purchase of Krave Jerky, an all-natural beef jerky line, to tap into the rapidly growing +$2 billion jerky market. And scarcely a month ago, Hershey announced the acquisition of Ripple Brand Collective, the maker of barkTHINS, a non-GMO certified and fair trade cocoa chocolate brand that has grown from hitting the shelves in August 2013 to 2016 with estimated sales of $65-75 million.
These businesses were already growing exponentially on their own. But given access to Hershey's scale, it promises to do quite a bit for the bottom line. Frankly, I am optimistic because Hershey's track record and current business economics suggest that it is a cut above.
Hershey Park, Hershey Hotel, Hershey Castle?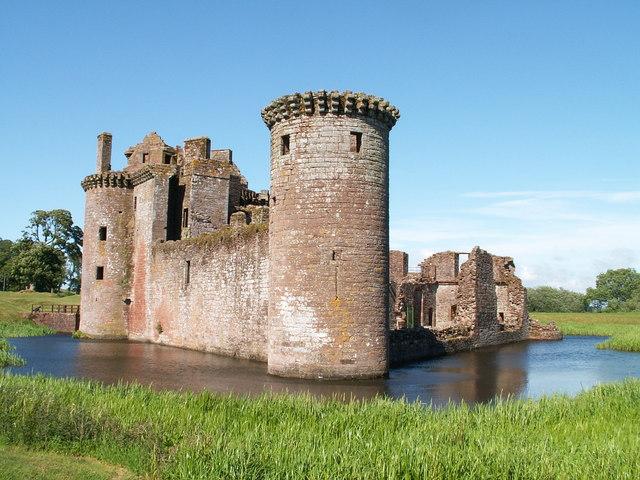 Everywhere I look, I see evidence that there is indeed a wide moat in place in Hershey, Pennsylvania. The first place is in its margins. Hershey not only is consistently in the 40% range as it relates to gross margin, it traditionally outperforms similar-ish companies: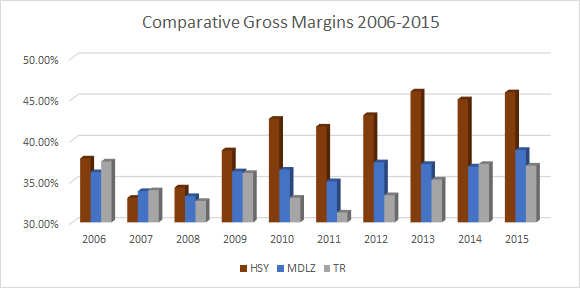 (I say "similar-ish" earlier because comparisons to Hershey are a little tough. Companies that are similar in size don't do what Hershey does, while the companies that do dwarf Hershey in size. For example, Nestle (NSRGY) consistently rakes in gross margins in the 50% range these days, but at a $230B market cap at the time of writing, it is almost 11x the size of Hershey).
Not only does it earn exemplary status in the gross margin metric, it also consistently earns a net margin in the 20% range: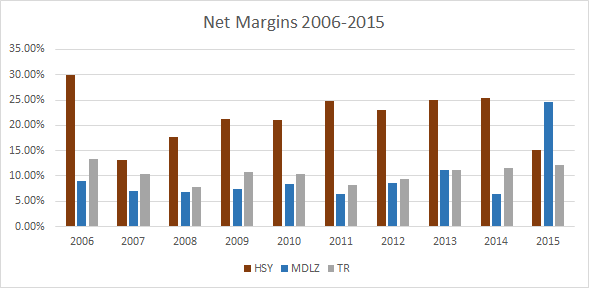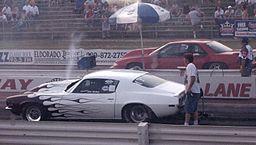 To borrow an analogy from the racetrack, let's suppose that the red car has 275 horsepower, while the white car has 300. Obviously, the red car is going to get left behind, correct? Not necessarily.
Maybe the white car has a gigantic dent in the right front quarter panel, which will greatly hamper its ability to reduce the drag (or air resistance). Maybe the red car just has a better set of tires. Perhaps the white car has a bad fuel pump. At any rate, the faster car between the two is not ultimately determined by the amount of starting horsepower but the amount of horsepower that actually makes it down to the asphalt.
The same could be said for businesses. Company A may have $200 million in revenues, but if only $20 million makes it to the bottom line, it will soon be left behind by any sign of revenue growth in a Company B that only has $100 million in revenues but still manages to wring $20 million net profit out of it.
Not only can margins be a hint to the fact that there may be a moat in place, so can capital expenditures. If a company is consistently having to plow billions into capital expenditures because it is in a cutthroat or capital-intensive industry, that leaves less money to go to the bottom and subsequently to shareholders. For instance, in 2015 AT&T (NYSE:T) earned $2.37 per share but spent $3.55 in capex. Chevron (NYSE:CVX) earned $2.45, but spent $10.37. However, in Hershey's case, Cap Ex has barely averaged 50% of EPS over the past ten years: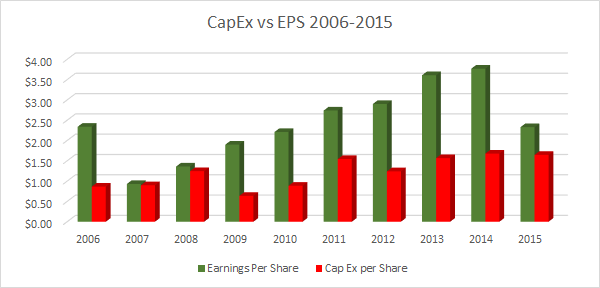 There is a good trend at Hershey where the lack of a need for enormous capital outlays (property, plant & equipment or patents, for instance) suggests that the long-term economics of the business is very much intact.
The final evidence for what I would determine a wide moat is what it does with its own invested capital, as well as shareholders' money who bought in before I did.
Generally, for return on invested capital, I would want at minimum a percentage that is higher than the weighted average cost of capital (a formula which gauges the minimum acceptable internal rate of return). A decent ROIC would be 10% or so. Great would be starting around 15%. Hershey consistently beats these metrics: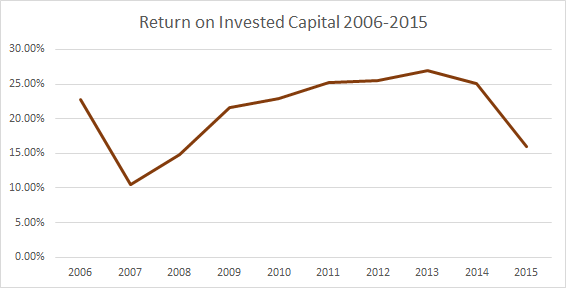 Finally, I am hunting for an acceptable return on net worth ratio. Commonly called a Return on Equity ratio, it is a calculation, which determines the rate of return for the shareholders who have already invested in the business. Generally, a percentage of around 15-20% is sufficient: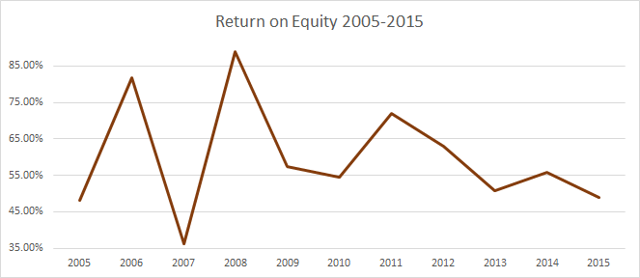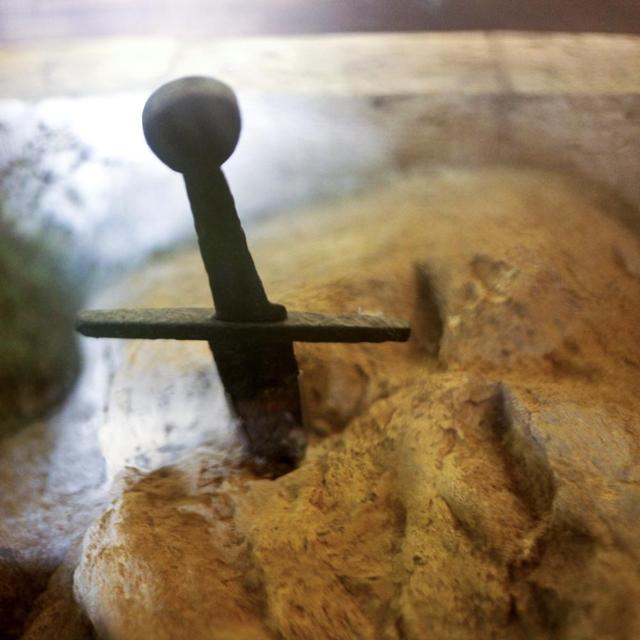 However, before I just take those prodigious numbers at face value and move on, it is important to understand that return on equity is derived from three different metrics - the net interest margin discussed earlier, the asset turnover ratio (how effective a company is at turning their assets into revenue) and the leverage ratio.
It's necessary to see which of these metrics is driving the return on equity ratio. Because for instance, if a company is leveraged to the hilt in debt, that would have the effect of juicing revenues and subsequently net profit, which would artificially inflate the return on shareholders' equity because it is debt that is being used to grow the business instead of equity.
We previously saw that the steady net margin for Hershey is consistently in the 20s. As a result, this doesn't explain the volatility in the return on equity number above. However, one of the remaining two metrics does: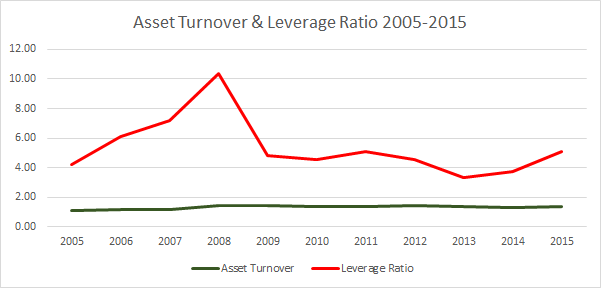 This could suggest that Hershey is in debt up to its eyeballs: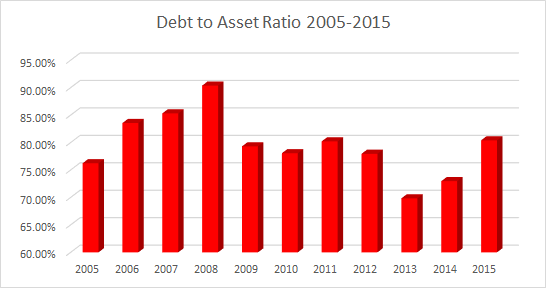 While it's a little high - the 10-year average comes in higher than Coca-Cola (NYSE:KO) (71.6%), Mondelez (NASDAQ:MDLZ) (55.42%), Nestle (49.2%) and Tootsie Roll (NYSE:TR) (23.2%) - 79.5% is not stupendous.
However, I'm going to take the completely opposite view - Hershey's leverage ratio of equity to debt is largely due to the fact that it almost has a phobia about having shareholders' equity on its balance sheet: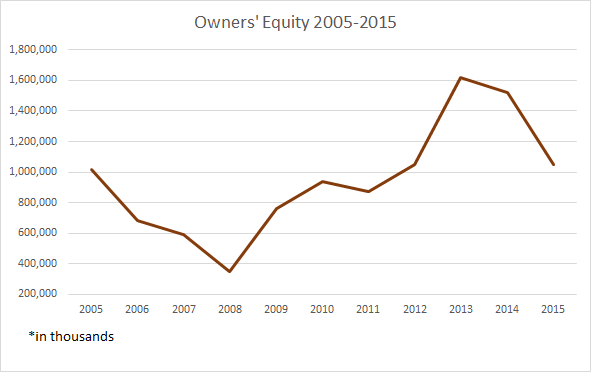 As a case in point, over the past 10 years, Hershey has taken out almost 10% of its 2005 outstanding share float:

So to make this very real, if we were to add all the treasury stock from the past 10 years back into shareholders' equity, the asinine leverage ratio of 5.1 would drop immediately to a more acceptable 1.5. Return on Equity would hum around 15%, which is still an acceptable ratio.
However, the greater takeaway in my opinion is that Hershey has been and continues to be so profitable that they do not need to retain much in the way of earnings. Instead, they can be sent back out to shareholders in the form of buybacks and dividends.
Income Potential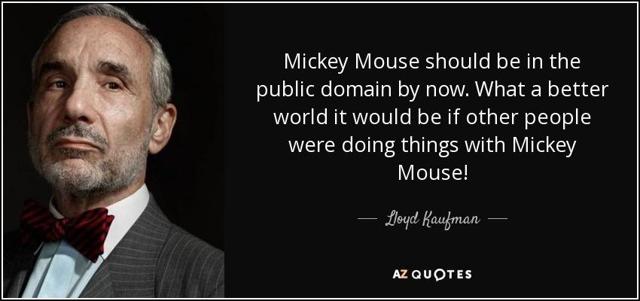 Hershey has paid a dividend every single year since 1930, the year that the first "Mickey Mouse" comic strip appeared. Moreover, on top of the prodigious share buybacks we highlighted earlier, Hershey has increased its shareholder payout every year for the past six.
What appears to be a rather lackluster recent trend requires some explanation. After Hershey's 2008 dividend of $1.19 exceeded its free cash flow, they (in a nod to prudence in my view) left it unchanged in 2009, even though it only represented roughly 29% of 2009's free cash flow. If the raise that could have happened in 2009 would have happened, Hershey would be staring down an uninterrupted streak of 40 years.
These aren't token increases, either. From 1996-2015, Hershey raised shareholder payouts a total of 198.06%, averaging out to almost 10% annually. Also, though the dividend as a percentage of free cash flow is a little lumpier than I would like, the 10-year average is 64%, under my acceptable limit of 75%: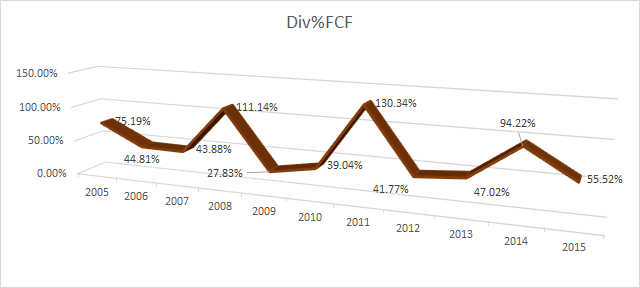 Not only is the dividend track record impressive, I would argue there's quite the impetus for continued growth going forward via the boarding school set up in 1909 by Milton Hershey at the urging of his wife Catherine.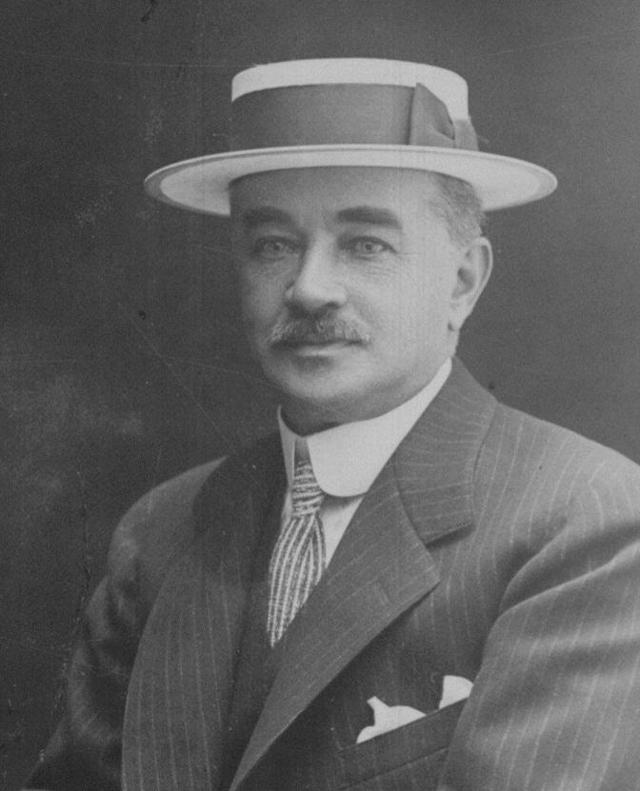 What would later be deemed The Milton Hershey School was founded to give male orphans (he believed that girls were more useful around the home and thus would be more desirable) the childhood he never had. Originally, opened for "poor, healthy white, male orphans" between the ages of eight and eighteen (the school was gender and racially integrated after his death), the Milton Hershey School now spends about $110,000 per student per year to provide roughly 2,000 low-income children with a completely free private boarding school education from pre-K through 12th grade.
The money to fund all that must come from somewhere. The answer is that the school is the sole beneficiary of The Hershey Trust, founded in 1905 by Milton Hershey and given his controlling ownership of Hershey Company soon after his wife's death in 1915. That ownership stake has grown into the charity having over $12 billion in assets today, consistently comprised of well over 99% Hershey stock according to SEC filings.
Not only is The Hershey Trust in voting control of Hershey, the state of Pennsylvania has enacted legislation that requires advance company notification to the Attorney General when there is any transaction that would result in the Trust not having a controlling interest in the company anymore, and gives the Attorney General power to intercede on the Trust's behalf in an attempt to stop that transaction from taking place.
There is a positive and negative side to this, of course. Any desire you may have as a shareholder that is contrary to the Trust's wishes will remain unrequited. On the plus side, the odds of a vast issuance of shares to dilute shareholder value (and thus their ownership stake) are extremely low. On the negative side, if you are desirous of a buyout at a hefty premium, the odds of that happening by Nestle or another big player are equally low.
It just so happens that my goals as a shareholder - inflation-beating dividend increases with some capital appreciation thrown in - happen to align rather well with the undoubtedly increasing costs of running a private boarding school.
Valuation
To me, buying Hershey as a cornerstone of my portfolio is a no-brainer. And though I would argue it deserves its premium multiple, it's not a buy at any price. As I mentioned earlier, it'd be one thing if I could sell puts, but I cannot. I've kicked myself for missing dips under $90 earlier this year. However, I ultimately decided to buy at $92.76 for the following reasons:
1) My own personal inputs into the Dividend Discount Model yield a fair value of $93.50.
2) Although the current P/E is in the 40s, my purchase price is 22x the worst EPS projections I could find. There are some who would suggest that there is a magical P/E number that one must wait for before purchase (15 or 20 for instance), but waiting for this - especially the first one - has rarely proven to be a successful exercise: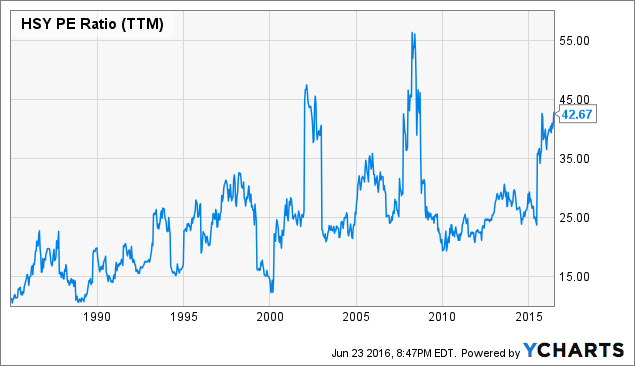 HSY PE Ratio (TTM) data by YCharts
3) Barring a big hairy macro event, buying in at a 2.5% yield has historically been a decent yield level at which to purchase: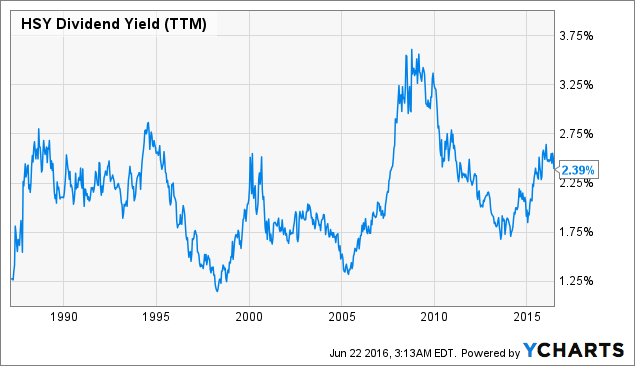 4) On a related note to #3 above, Hershey's average for dividend yield for the past 5 years has been around 2.1%. If the current dividend of $2.33 were to yield 2.1%, the resulting share price would be $110.95.
Summary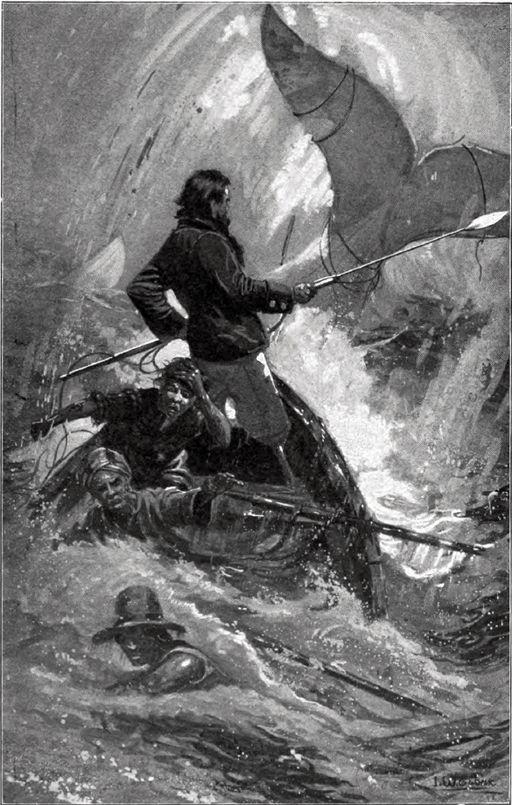 In the interest of full disclosure, Hershey has been in a sense my Moby Dick. I've been enamored with the company ever since my wife and I went to Hershey Park, took a tour of the factory on our honeymoon and promptly dropped $70 in the gift store (this was the same honeymoon that involved two flat tires in a span of eight miles, but I digress). And I have long wanted to own it since I rehabbed my portfolio with a view towards long-term ownership of great businesses, but the stars of "at a great price" and "funds available" never quite aligned.
Sure, one could sell puts in hopes of a better price. But since my investment exploits as of now are in a cash-only retirement account, this option was not available to me. Then there is the option of continuing to wait for a better price somewhere down the line. But with the Federal Reserve seemingly on hold, a recession that may take longer to materialize, and foreign investors in a great degree in my view propping up U.S. equity prices due to the paucity of great options elsewhere, I have no idea when that better opportunity would come around again. Finally, my impatience got the better of me and I pulled the trigger, because in my view, there's no wrong way to own Hershey.
Disclosure: I am not a professional investor, and as such, the companies and/or positions mentioned and any associated analyses are related to my own personal experience and expertise, and is not intended to be a recommendation to buy or sell. As everyone has their own risk tolerance, goals and needs, it is important that you perform your own due diligence.
Disclosure: I am/we are long HSY, CVX.
I wrote this article myself, and it expresses my own opinions. I am not receiving compensation for it (other than from Seeking Alpha). I have no business relationship with any company whose stock is mentioned in this article.