Stocks discussed on the in-depth session of Jim Cramer's Mad Money Program, Thursday, June 23.
Cramer reminded viewers that thinking long term is important. There is a lot of focus on short-term issues at Wall Street, like Brexit. The technology companies are changing the way we live, and their innovation is impacting investor portfolios.
Amazon (NASDAQ:AMZN) is a classic example of such a company that is both worshiped and feared. Everything from retail to connected car to semiconductors to web services is impacted by Amazon. "I cannot believe how many companies out there literally exist to do nothing but make other companies competitive with Amazon," said Cramer.
The next company in the list is Facebook (NASDAQ:FB), which doesn't have to pay for content, as users create it and advertisers want to use it. This is a business model many companies crave for.
How can Alphabet (GOOG, GOOGL) be left out from a list of innovators. This is one company where people are more excited about what it is working on rather than its advertising revenue. People get more excited about its upcoming projects, like driverless cars.
The oddest of all the companies is Twitter (NYSE:TWTR). No one can stop talking about Twitter, since everyone is on it to check what is happening, and people are wondering who will bid for it after Microsoft (NASDAQ:MSFT) acquired LinkedIn (LNKD). "They speak of Twitter as if it's some diamond in the rough that is sitting in the ground, and the only thing you need to do is get it out, polish it and make it worthwhile is to get rid of the company's current management. It might as well be the last diamond mine left to grab," said Cramer.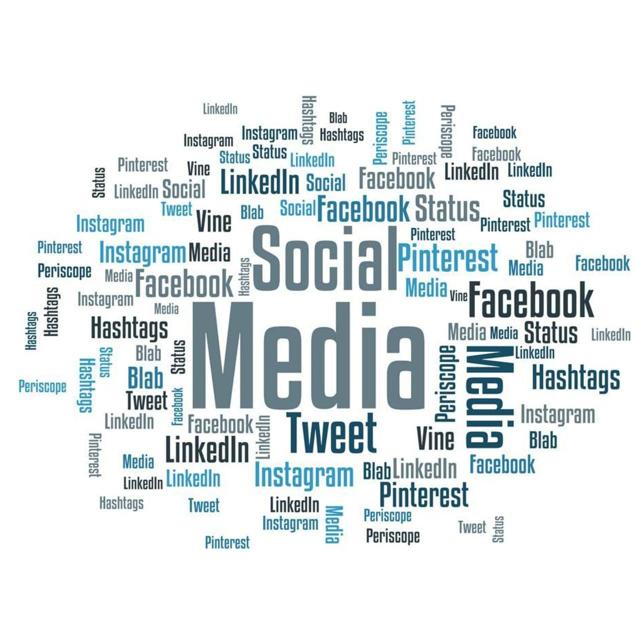 Don't worry about short-term issues, look ahead.
Micron Technology (NASDAQ:MU)
Did Micron get its groove back? The stock was up 10% after receiving upgrades from Susquehanna and Nomura, and according to Cramer, this is the beginning of something good. "It looks to me like a major turn could be unfolding, with not one but several product lines doing better," he said.
After two years of going down, its two products, i.e. DRAMs and flash memories, are seeing price increases. The consolidation in the industry did not impact prices, as PCs were in a secular decline. "Now inventories have been worked off, and you could get a radical upswing in pricing that would give Micron much higher earnings," said Cramer. The upgrades from Nomura helped the high-growth companies like Applied Materials (NASDAQ:AMAT), Broadcom (NASDAQ:AVGO), Nvidia (NASDAQ:NVDA), Texas Instruments (NYSE:TXN) and Micron.
Cramer thinks Western Digital (NYSE:WDC) and NXP Semiconductors (NASDAQ:NXPI) are better plays on Internet of Things. "However, when Micron and Western Digital catch a bottom in pricing, that's not going to go away in 90 days. That's why I think both stocks are buys for at least another 10%," he added.
Don't get carried away by these stock prices, but there is something big happening here.
CEO interview - Ford (NYSE:F)
It's not just the tech companies that are innovating in Silicon Valley, but companies like Ford are also bulking up their technology to create the car of the future. Cramer interviewed Ford's CEO, Mark Fields. to find out what the future of cars will look like.
Fields mentioned that Ford is in a transition mode to become a mobility company, keeping its core business intact. It is moving into the ride-sharing taxi business, which is estimated to be worth $5.4T.
The car of the future is not just about getting people from point A to B, but about human progress, reducing traffic and congestion, reducing accidents and impacting quality of life for millions of people. Ford is also working with cities to create smart parking systems. According to data, 30% of wasted fuel is consumed in looking out for parking, and reducing that wastage is a top priority.
Ford is integrating new technologies into the cars of today. The company's sync and communication and entertainment platform is entering into its 3rd generation, and Ford expects to grow from 15M synced vehicles around the world to 40M by the end of the decade.
Cramer question Fields on the announcements made by Tesla (NASDAQ:TSLA). Fields said, "Our combination is an auto and a mobility company, and we think that makes a lot of sense for us. But we're not in a race to make announcements. We are in a race to do what's right for our customers, and what's right for our business."
Fields was excited about the car of the future. "What I am most excited about here is the innovation that is going on. The innovation is who we are as a business, going back to Henry Ford," he added. Ford is working on technologies that include connected vehicles, Internet of Things and autonomous driving capabilities. He also said that Ford is a leader in plug-in hybrid cars, and a full 40% of its nameplates will have electrified options in the future.
The company has also entered into a partnership with Amazon that allows Ford's technology to connect to the cloud. Fields also gave an update on sales by mentioning that North America is hitting the benchmarks, but the US is lagging behind mainly due to the Takata (TKTDY) airbag recall. Europe is recovering modestly, while China continues to be under gross margin pressure. Latin America sales are weak, but Fields is optimistic for the long term.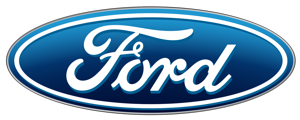 Off the tape
Cramer went off the tape to review privately held Robinhood, an online brokerage firm that allows investors to buy and sell stocks for free. He interviewed co-CEOs Baiju Bhatt and Vlad Tenev to find out what lies ahead.
They explained that the entire trading is electronic, and the new infrastructure makes the trading cost virtually zero. This allows the company to offer its services for free and make money from the interest in customers' accounts.
Robinhood is able to make money even during times of low interest rates, and is more profitable as the rates rise. 25% of the company's 1M customers are first-time investors.
Viewer calls taken by Cramer
HSBC (NYSE:HSBC): It shouldn't be owned anyway, as its balance sheet is not strong.
Twilio (NYSE:TWLO): Having Facebook as its customer helped Twilio move strongly higher. However, it's still a small company and cannot be compared to unicorns.
Yahoo (YHOO): The company has some good assets. Hold on it, although there may not be much upside.
:::::::::::::::::::::::::::::::::::::::::::::::::::::::::::::::::::
Jim Cramer's Action Alerts PLUS: Check out Cramer's multi-million dollar charitable trust portfolio and uncover the stocks he thinks could be HUGE winners. Start your FREE 14-day trial now!
Get Cramer's Picks by email - it's free and takes only a few seconds to sign up.