Pattern Energy (NASDAQ:PEGI) is a yieldco that invests in wind farms, most of which are developed by its related firm Pattern Development. As a yieldco, Pattern Energy distributes cash available for distribution (CAFD) to shareholders. Pattern Energy has increased its dividend for nine straight quarters, reflecting its steady increase in CAFD. The main attraction to shareholders is the dividend of 6.8 percent (based on a recent share price), combined with targeted growth in CAFD and dividends.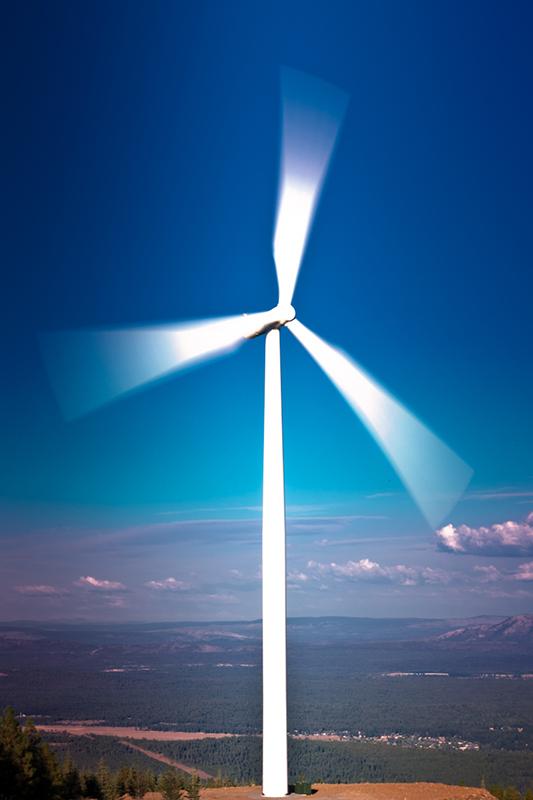 Source: Pattern Energy website.
Key Performance Metrics: Absolute and Per-Share
Pattern Energy has almost doubled its wind capacity from its IPO level of 1255 megawatts (MW) to 2282 MW now, for an 82 percent increase. To achieve this growth, the company has also increased its share count by 47 percent. Even on a per-share basis, its wind capacity has increased 24 percent per share in that time. (Capacity values are based on capacity owned at quarter-end.)
Pattern Energy has had strong growth in adjusted EBITDA and CAFD; both have nearly tripled since its late 2013 IPO. To better understand Pattern Energy's performance, I calculated a rolling 4-quarter average for certain metrics, to smooth out performance across windy and less windy seasons. The rolling 4-quarter CAFD has almost tripled since the pre-IPO period, from $43 million to $124 million. Even as the share count has risen 47 percent, the rolling 4-quarter CAFD per share has still doubled.
The rolling 4-quarter adjusted EBITDA has more than doubled since the IPO, increasing without a hitch; even on a per-share basis, this metric has risen 44 percent, generally increasing each quarter, with only a couple of quarterly hiccups.
Two Key Success Drivers
A key driver of Pattern Energy's success is that its costs for equipment and installation have come down "more than 65 percent over the last five years," according to President and CEO Mike Garland. This price decline may interest shareholders of Siemens (OTCPK:SIEGY) and General Electric (NYSE:GE), whose wind turbines power Pattern's wind farms. The lower costs enable Pattern to buy more MW of capacity for the same amount of equity issued. And over time, the company's wind farms are producing more electricity per MW of capacity. The company's rolling 4-quarter electricity production per MW has increased an impressive 34 percent since the IPO, suggesting either that the newer wind farms are in windier locations, or that their turbines are on taller towers and so catch more wind, or both.
These two factors - the dramatic cost decline per MW, combined with Pattern's increased electricity generation per MW - explain why Pattern Energy can still profit despite a dramatic reduction in average revenues per kilowatt-hour of electricity sold. These revenues have declined from 10 cents per kilowatt-hour (kWh) before the IPO to just under 5 cents per kWh in the most recent quarter.
Q1 Challenges
Against these positive long-term trends, the most recent quarter sported some less favorable numbers. Although CAFD for the quarter was high, SG&A expense of $11.5 million was 96% of gross profit of $12 million. On the quarterly earnings call, CFO Mike Lyon explained that the first quarter's electricity generation was almost 10 percent below the long-term average, due to lower-than-average winds associated with El Nino. If the electricity sales had been 10 percent higher, that would have increased both revenues and gross profits by $8.6 million. In that case, the SG&A of $11.47 million would have been 56% of gross profit of $20.6 million - a percentage more in line with the full-year 2015 value. Pattern Energy expects the relatively calmer El Nino wind conditions of the first quarter to be replaced by relatively windier La Nina conditions later this year or in early 2017; that would boost electricity generation and revenues.
Caution/disclaimer: Do not rely on any part of this narrative, or the headline, in making any investment decision. Owning individual stocks is inherently risky. No investment recommendation is being made here. Pattern Energy stock may become worthless at any time, e.g., if the company goes bankrupt. Or the stock price could soar, or do anything in between. Before making any investment decision, consult a financial adviser and read and understand the company's 10-K and 10-Q reports, the company's financial statements, and transcripts of the quarterly conference calls; then make your own decision. The author is merely an amateur individual investor, with no financial training, and the headline and narrative above, and the spreadsheet on which they are based, may have substantive errors, omissions and/or misinterpretations. In fact, the author wrote this article largely in the hope that other Seeking Alpha readers would identify any such errors and point them out in the comments section. Moreover, company circumstances may change at any time, and any such information will not be updated by this author. For these reasons, do not rely on any part of this narrative, or the headline, for any investment decision.
Disclosure: I am/we are long PEGI.
I wrote this article myself, and it expresses my own opinions. I am not receiving compensation for it (other than from Seeking Alpha). I have no business relationship with any company whose stock is mentioned in this article.