Welcome to the Brexocalypse issue of M&A Daily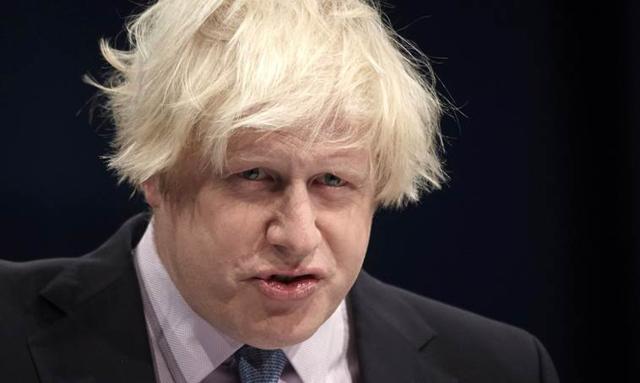 Britain's next PM?
Brexit
There are going to be many great opportunities to go on offense today and in the days ahead, but I will start with defense. How do you make sure that you are adequately protected from the Brexit fallout? I have three quick answers for your consideration.
First: cash. Plenty of cash. I continue to recommend 20-30% of your investment portfolio. There are plenty of complex hedges to consider, but they don't always work. Cash (almost) always works. Or at least it helps.
Secondly: Bitcoin. It is likely to trade inversely to confidence in government-backed currencies. Confidence in all elites - including bankers and governments - appears badly shaken. You can buy some here. It is up over 16% since yesterday, but remains a good opportunity for the long term.
Thirdly, it is worth looking to short companies with a lot of US debt and UK revenue. Concordia (NASDAQ:CXRX) is 6x leveraged and probably worth $0.00. It remains a promising short. If it hits $0.00, then you never have to cover. Other similarly situated companies will struggle to survive.
The process of the UK leaving the EU will be long and drawn out. The immediate threat is of contagion across Europe. I might just get a bargain on that Greek island after all…
S&P 500
The S&P Dow Jones Indices announced that Albemarle (NYSE:ALB) will replace TECO (NYSE:TE) in the S&P 500 (NYSEARCA:SPY) after the close on Thursday, June 30.
Celator
HSR expires today for the Jazz (NASDAQ:JAZZ) acquisition of Celator (NASDAQ:CPXX).
Axiall
Today is the HSR filing deadline for the Westlake (NYSE:WLK) acquisition of Axiall (NYSE:AXLL).
Fairchild
The tender offer in connection to the ON (NASDAQ:ON) acquisition of Fairchild (FCS) has been extended to July 7.
inContact
The preliminary proxy was filed for the Nice acquisition of inContact (NASDAQ:SAAS).
Medivation
Medivation (NASDAQ:MDVN) management urged their holders to reject the Sanofi (NYSE:SNY) consent solicitation materials.
Depomed
Depomed (NASDAQ:DEPO) set a record date of August 19 to determine shareholders entitled to call a special meeting of shareholders. The company also proposed to hold a special meeting called by its board on October 28. This is a deeply undervalued, poorly defended company with a highly convincing activist working to maximize value. There are many ways to win. More to come in future editions of M&A Daily…
Done deal.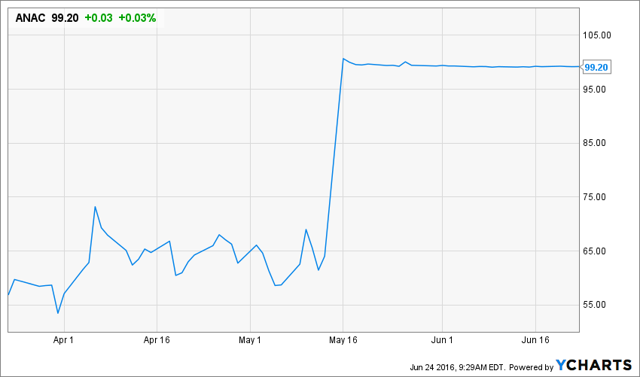 Elsewhere on Seeking Alpha
Disclosure: I am/we are long AXLL, MDVN, DEPO.
I wrote this article myself, and it expresses my own opinions. I am not receiving compensation for it (other than from Seeking Alpha). I have no business relationship with any company whose stock is mentioned in this article.
Additional disclosure: Chris DeMuth Jr and Andrew Walker are portfolio managers at Rangeley Capital. We invest with a margin of safety by buying securities at discounts to their intrinsic value and unlocking that value through corporate events. To maximize returns for our investors, we reserve the right to make investment decisions regarding any security without notification except where notification is required by law. We manage diversified portfolios with a multi-year time horizon. Positions disclosed in articles may vary in sizing, hedges, and place within the capital structure. Disclosed ideas are related to a specific price, value, and time. If any of these attributes change, then the position might change (and probably will).