On Friday equities got dumped without discrimination. It's not that surprising a financial like Greenlight Re (NASDAQ:GLRE) sold off 4.73%. But did the company's prospect of future cash flows change on Friday?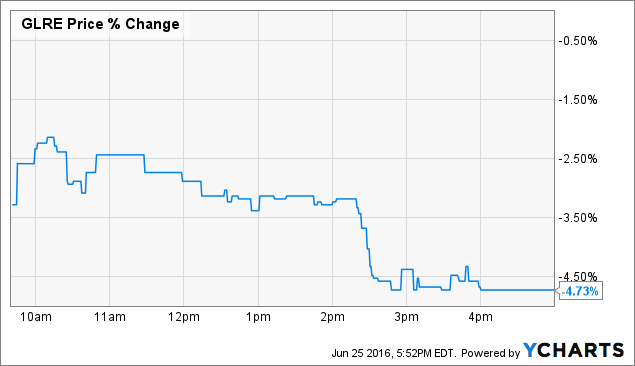 GLRE Price data by YCharts
To get a better idea of the geographical diversification of the reinsurer I pulled the latest 10-Q and looked it up:

Not a lot of U.K. or even Europe exposure there. Are people in Florida going to stop buying home or car insurance because of the Brexit? Are drivers in the U.S. going to stop getting motor liability insurance? Will practitioners forego professional liability insurance? I don't think so.
Maybe the drop is warranted because Greenlight Re invests its assets through a hedge fund (managed by David Einhorn) and it got hammered on Friday?
We can't rule out the possibility entirely as not all holdings are disclosed and very few shorts have been disclosed. However we can make an educated guess to how the book fared on Friday as Einhorn makes concentrated bets on top holdings and disclosed some information about his short book. With that information we should be able to get an approximate idea of how Greenlight held up on Friday.
The most important piece of information we have is net exposure. In a May presentation Einhorn revealed the portfolio is currently 93% long and 77% short which is well below its long term net long exposure. Most investments are U.S. based and with the SPY dropping 3.64% it is hard to understand why Greenlight dropped in excess of that.
Here are the hedge fund largest longs: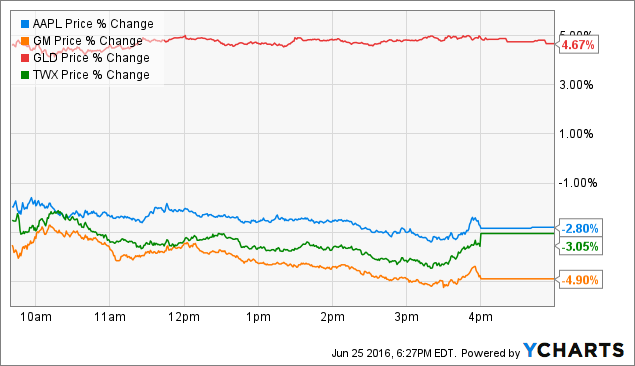 AAPL Price data by YCharts
Apple (NASDAQ:AAPL) is by far the fund's largest investment among its longs. I'm not sure how big his gold bet actually is, but I suspect it is 2nd to Apple among this list and it did very well on Friday.
We also know he is shorting frackers, especially Pioneer Natural Resources (PDX). A reasonable proxy to use is the VanEck Vectors Unconventional Oil & Gas ETF (NYSEARCA:FRAK):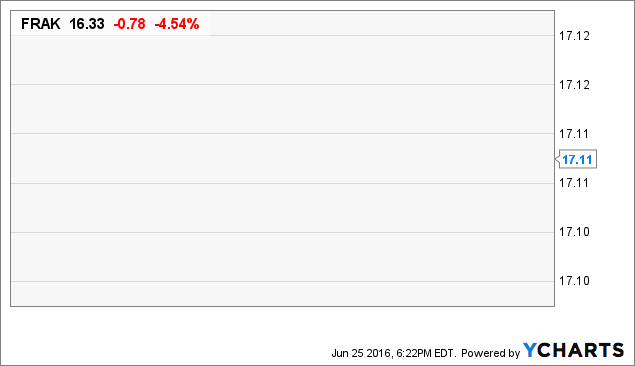 FRAK Price data by YCharts
We also know he is short Caterpillar (NYSE:CAT):
Einhorn also keeps a bubble basket of high priced momentum stocks. I've included the iShares MSCI USA Momentum Factor Index ETF (BATS:MTUM) below as a proxy: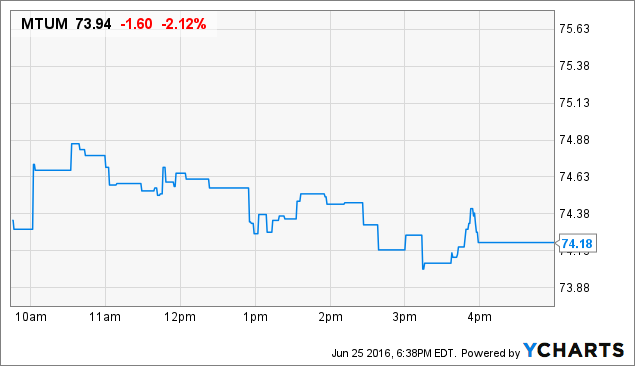 MTUM Price data by YCharts
The above results give an idea of how Greenlight likely fared on Friday and my conclusion would be: a lot less bad compared even to the U.S. markets.
Alternatively you could compare the results of a simple large cap value and large cap growth ETF. Einhorn's preference is to go long value style stocks and short growth type of stocks. The graph below reflects the performance of the Schwab U S Large Cap Value ETF (NYSEARCA:SCHV) with the blue line and the Schwab U S Large Cap Growth ETF (NYSEARCA:SCHG) with the orange line last friday: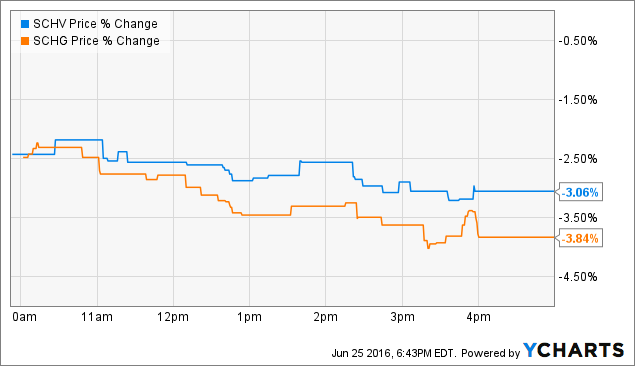 SCHV Price data by YCharts
Just that graph and the potential large position in gold has me guessing Greenlight probably broke even on the Brexit.
Greenlight Re now trades at a sizeable discount to tangible book. It rarely trades at such a sizeable discount and sometimes at a substantial premium.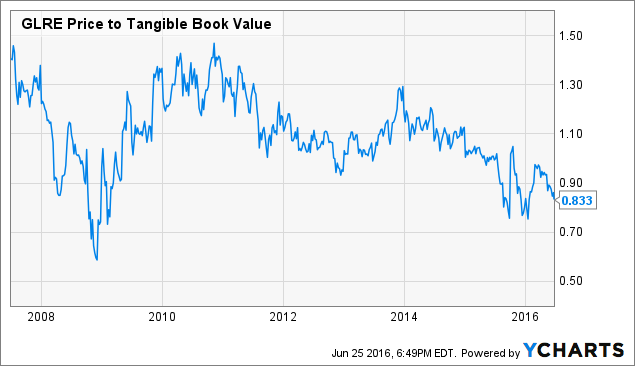 GLRE Price to Tangible Book Value data by YCharts
Meanwhile, you have star manager David Einhorn taking care of your capital through a long/short fund which is a superior way to manage capital for an insurer in a low return world.
The greatest thing is, you are getting Einhorn for free. Because of recent subpar performance fees are reduced substantially on the next 60% of returns. History would indicate you are riding Einhorn at a discount for at least 3-4 years.
Disclosure: I am/we are long GLRE.
I wrote this article myself, and it expresses my own opinions. I am not receiving compensation for it (other than from Seeking Alpha). I have no business relationship with any company whose stock is mentioned in this article.