"The UK is not going to leave the European Union. Of course not. We are inextricably wound up with Europe. In terms of culture, history and geography, we are a European nation." - Nick Clegg
Oops......
The unexpected outcome of the "Brexit" vote cast global currency and equity markets into turmoil with European stocks posting the deepest one day losses since the dark days of 2008. Our markets posted lesser losses, but still fell some four percent across the board to close the week on a very sour note. The pound also lost more than seven percent of its value and is trading at its lowest levels against the greenback since the start of Reagan's second term in 1985. The Euro also slid almost two and half percent against the dollar.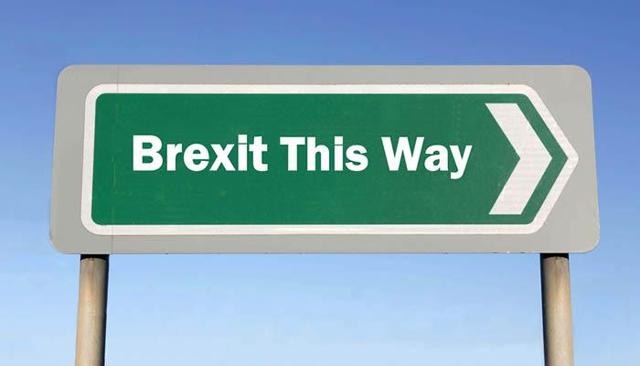 The coming weeks are likely to see continued volatility in the market as the impacts and next steps from this unexpected event will need to be sorted out. New leaders will need to be elected for both the Tory and Labour parties in England, article 50 will then need to be triggered and over the next two years the U.K and the EU will negotiate the details of their "divorce". Both sides have incentives to work this out amicably and at least England does not have to withdraw from the Euro as it wisely never gave up the pound as a currency.
The greater fear in the market is that this event will trigger other nations like the Netherlands to call for referendums on staying in the EU as well. This is one reason both the markets in Italy and Spain fell more than 10% on Friday, twice the losses of the FTSE. Italy and Spain have the two most uncompetitive large economies in Europe, and any disintegration of the European Union would hurt their economies and markets more than that of France and especially Germany.
Some sort of deal may eventually be worked out that allows the U.K. to continue to enjoy access to the EU as favored trading partner. In a perfect world, we would reach out to a country that we have had a "special relationship" with over a century and offer England inclusion in NAFTA to ease the economic impacts from withdrawing from the EU. Unfortunately, given antipathy of the general electorate to free trade pacts and the fact our president went over to London in April and stated that the Brits would have to go to the "back of the queue" should they vote "leave," this is hardly a remote possibility at the moment.
The rest of June and July are going to be very interesting months on how this starts to get sorted out and the market is likely to see big dips and rips as events transpire. However, this vote is not the end of the world for investors with a Post-Brexit Game Plan. What to avoid and some safe havens in the market are outlined below.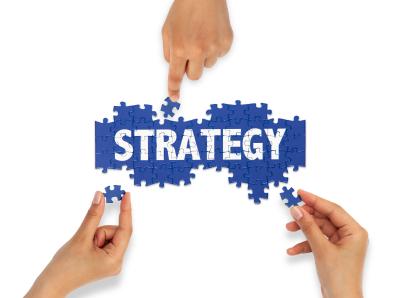 Let's start with what to avoid. The slide in the Euro and Pound are just one more headwind for a good portion of the S&P 500 as a stronger dollar will undermine earnings and revenues coming from overseas. This has already been one key factor we remain locked firmly in "profit recession" with profits within the S&P 500 declining four straight quarters on a year-over-year basis. This streak was already projected to stretch to five in a row before this vote. For this reason, I would continue to avoid large cap concerns that get significant revenues from Europe like IBM Corporation (NYSE:IBM) and McDonalds (NYSE:MCD). Manufacturers with a major presence in the United Kingdom like Ford (NYSE:F) and General Electric (NYSE:GE) also just inherited a major headache that was not in their 2016 game plans.
The outcome of the vote was a double whammy for major banks. The spike of volatility drove a "flight to quality" that pushed yields and interest rates down even lower and probably removed any possibility of a rate hike from the Federal Reserve for the rest of 2016. This will put additional pressure on net interest margins, a major source of banks' profit.
In addition, banks with large footprints in the City of London such as Goldman Sachs (NYSE:GS) and JP Morgan (NYSE:JPM) could come under duress due to this unexpected event. Much of the regulations that govern the financial services industry and allow for cross-border transactions are at the EU level. These will now have to be renegotiated, a process that is likely to be long and arduous. The only large cap concerns I currently favor with business in Europe are biotech names like Amgen (NASDAQ:AMGN) and Celgene (NASDAQ:CELG). The sector already is in its deepest and longest bear markets since 2008.
Collective valuations in the large cap names of the sector were already at their lowest levels since 2011 prior to Friday's market debacle that saw the biotech indices fall some five percent in trading. The U.K. accounts for three percent of less of overall revenues for most large American biotech companies. In addition, currency impacts are much more manageable when your gross margins top 80% compared to the 25% to 35% in some other major industries.
So where should investors put their money in the back of the possible paradigm shifting event? First, a decent amount of cash within one's portfolio allocation I think is a must given we are likely to have weeks if not months of increased volatility as the world works through this unexpected result and their ramifications.
Second, smaller domestic concerns with no overseas exposure should do better than their larger cap brethren. This trend has actually been developing over the past few months. The Russell 2000 posted in line losses with the S&P 500 on Friday even as usually has a much higher beta. I particularly like some of the smaller homebuilders here such as LGI Homes (NASDAQ:LGIH) who are benefiting from the strongest level of housing starts since 2007 and are cheap. Mortgage rates continue to come down and were already at historically low levels.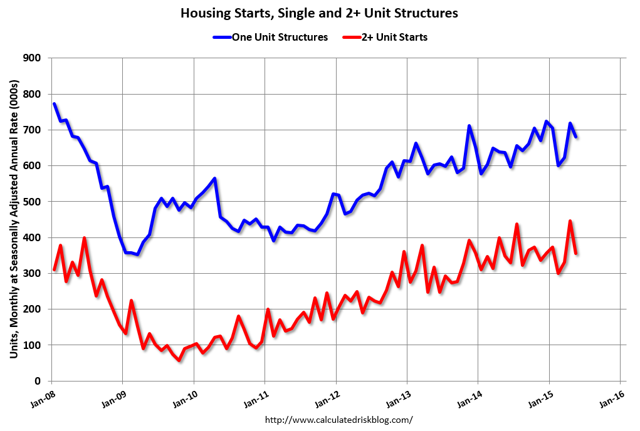 Finally, high yield sectors should outperform the market given fallen interest rates and their defensive qualities. I personally like some of the lodging REITs like Chatham Lodging Trust (NYSE:CLDT), that have cheap valuations, pay over six percent yields and whose mid-tier hotel brand names in non-gateway cities should not be affected by any slowdown in overseas travelers thanks to the surging dollar.
It will be fascinating how the impacts from Thursday's U.K. referendum eventually work their way through the global currency and equity markets in the weeks and months ahead. While this is being sorted out, investors should embrace the British philosophy of keeping calm and carrying on.
Note: To get these types of articles on the macro picture as soon as they are published, just click on my profile and hit the big orange "follow" button and choose the real-time alerts option.
Disclosure: I am/we are long AMGN, CELG, CLDT, F, LGIH.
I wrote this article myself, and it expresses my own opinions. I am not receiving compensation for it (other than from Seeking Alpha). I have no business relationship with any company whose stock is mentioned in this article.