There is no such thing as bad publicity
The above is often attributed to P.T. Barnum, a master showman perhaps best known as Barnum in Ringling Bros. & Barnum and Bailey Circus. Barnum also owned one of the most popular museums of its time, the American Museum in New York City, which often drew large crowds - crowds of people who didn't want to leave. Large crowds were fine, but if customers didn't leave, Barnum was limited in the number of tickets he could sell in a day. To address the issue, he posted signs in the museum boldly stating "To the Egress". Those unfamiliar with the word thought they were headed to another exciting exhibit, realizing too late that they had exited the building.
In the investing world, I doubt investors in Frontier Communications (NYSE:FTR), or the company's management or customers have the same view as Barnum. Frontier has been getting a good deal of bad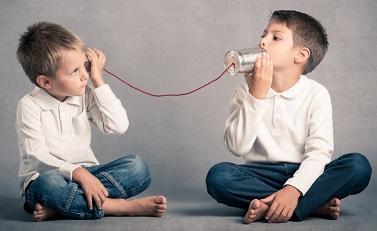 publicity following the completion of a $10.5 billion acquisition of certain Verizon Communications (NYSE:VZ) assets. That publicity covers Internet outages, billing errors and poor customer service. And, for Frontier investors, the question might be whether or not they should head "To the Egress".
Customer Issues
In a previous article titled Frontier Communications Acquisition From Verizon Off To A Poor Start I focused on the following:
Fewer personnel were transitioning to Frontier than initially announced - 9400 vs. the "approximately 11,000" at the time of the initial announcement
The assets purchased included 0.4 million fewer voice connections (3.3 million vs. 3.7 million) and 0.1 million fewer broadband connections (2.1 million vs. 2.2 million) than initially announced
The anticipated improvement in free cash flow per share in year one had deteriorated from 35 percent accretive to "more than 30%" and the improvement in dividend coverage had declined from a 13 percentage point increase to "more than 10%".
That article, however, garnered several comments from unhappy customers who complained about service outages, poor customer service, inability to access the call centers, and once accessed, poor language skills were encountered. But it's not just a few comments on a Seeking Alpha article where customer complaints showed up. They began immediately, despite the amount of time that Frontier had to plan for the transition. A CBS News report out of Dallas-Fort Worth the day of the transition began:
Frontier Communications on Friday announced that it had completed a $10.54 billion deal with Verizon Communications to take over the company's wireline operations across Texas, Florida and California. That includes 3.3 million phone lines, 2.1 million broadband connections and 1.2 million FiOS TV subscribers across the country.

Which means that a lot of people woke up angry on Friday when they found their services not working.
It wasn't much different in Tampa:
Frontier Communications hoped for a "seamless and unnoticeable" transition when it took over Verizon's landline, cable and Internet service on Friday.

It didn't work out that way.

Frontier service was down for a large part of the Tampa Bay area on Friday morning, and while a company statement said an issue with the transition was resolved as of 9:30 a.m., customers spent much of the day logging complaints over lack of service.
While some of the problems were fixed later that day, Frontier was still getting negative publicity six weeks later. A report about a town hall meeting focusing on customer service issues held in Long Beach, CA began:
Cheers, boos and sighs of exasperation erupted from a rowdy crowd of at least 100 gathered for a community town hall meeting to address ongoing internet, phone and television service outages and other problems stemming from the April 1 switch from Verizon to Frontier Communications.

Assemblymember Patrick O'Donnell, D-Long Beach, hosted the meeting at the Expo Arts Center in Bixby Knolls on Saturday morning. The room was packed and many more people waited outside. Frontier technicians were on hand in an adjacent room where they met with customers one-on-one to try and fix service problems. Melinda White, the company's West Regional President, overseeing Oregon, Washington and California, took questions during the town hall as did Drisha Melton, a representative from the California Public Utilities Commission.
The article also quoted Steven C. Crosby, senior vice president of government and regulatory affairs and public relations for Frontier, who said that of the 3 million customers in the three states, Frontier estimates less than 1% are experiencing problems. However, even if it's only about 1%, that left 30,000 that were having problems. And 30,000 can certainly make a lot of noise.
Also discussed was the issue with the call centers. As soon as the transaction closed, the Verizon customer service was temporarily outsourced to a third party that operated the call centers from the Philippines while the Verizon employees were retrained on Frontier's systems and products. On the Q1 earnings call CEO Dan McCarthy extensively discussed the Verizon transaction:
As with any transfer of this scale and complexity, there were some issues at the outset, but these affected less than 1% of our customers in total and much less than that at any point in time. ...We were able to modify our business practices and conduct additional rounds of employee training... This delayed the rate of reaching a normal business cadence and as a result, we were slower in responding to customers and restoring service. This disappointed some customers and resulted in some negative publicity in the market.

...This cutover required extensive training of more than 10,000 field technicians and customer service representatives, which could only take place after the transaction was closed. During this training period, we relied on partners to help us support customer service requests.

We have our customer service teams back to full strength, and we will be reducing reliance on the temporary partner. ...All service issues related to the conversion have been substantially resolved, and the level of reported outages is now trending at approximately the levels we expect for these properties.

We continue to monitor customer call trends closely and are doing everything we can to respond and improve the customer experience.

I see a great deal of potential in these three new markets... With the completion of this acquisition, we have begun to refine our expectations for 2016, and we are targeting a range of free cash flow of between $800 million and $925 million, and John will cover our guidance in additional detail momentarily.

I expect the second quarter to be impacted by integration in a few ways. As far as the integration plans, we minimize marketing efforts to allow our teams to gain proficiency and utilization of the Frontier systems to operate the business. This will impact the gross additions in these new operations. This was planned and necessary to ensure we were capable of meeting higher activity level. As a result, we anticipate that the customer metrics for the second quarter will most likely be negative, as we begin to build our marketing campaigns over the coming weeks.
There were clearly a number of issues related to the acquisition that will result in higher costs in the second quarter and the customer losses will spike higher than usual. Whether or not the market has sufficiently anticipated these costs and revenue impacts remains to be seen, but the question for investors is whether or not to invest in Frontier to generate current income.
Frontier has had to cut its dividend twice since 2010. In 2010 the cut was from $1 to $0.75 and it was followed two years later with a cut from $0.75 to $0.40 - before subsequently increasing the dividend $0.02 in 2015. The current Frontier dividend is $0.42, and with a closing share price of $4.87 on Friday following the massive market-wide sell-off, the yield is now up to 8.6%. That's a much higher yield than the dominant telephone companies like Verizon (4.2%) and AT&T (NYSE:T) (4.7%). It's also higher than smaller telco's like CenturyLink (NYSE:CTL) (7.7%) and Windstream (NASDAQ:WIN) (6.7%). While both CenturyLink and Windstream have cut their dividends in recent years, Verizon has increased its annual dividends for a decade and AT&T has increased its dividends for more than 30 years.
I have held all five of these in the past and had consistently reinvested the dividends. Currently I have no position in CenturyLink and only small positions in Verizon and Windstream. AT&T is a major position in my income portfolio, and similar to Verizon, is one of those "put it away and forget about it" income producing stocks. The other large holding is Frontier, and it's a position that I have increased twice so far this year.
The obvious attraction with Frontier is the dividend yield, and despite all the service interruptions, that yield will provide support for the share price, especially in a low interest environment. While the loss of some unhappy consumers is inevitable and there are likely to be refunds and/or credits, the dividend coverage has improved with the acquisition from Verizon. That improvement may be down to only "more than 10%" from the initial estimate of 13 percentage points, but that should be enough to ensure dividend payments for at least the next two years.
Frontier may be able to eventually stem customer losses and increase penetration with Internet access bundles. And perhaps it can increase coverage and bring on new customers with Federally subsidized Connect America Funding. Or maybe not, and the dividend will once again be cut at some point in the future. In the interim, I would suggest that yield hungry investors look at the opportunity of increasing the yield into double digits while reducing the risk of suffering a capital loss.
Frontier trades long term call options (or LEAPs) expiring in January of 2017 and 2018. By purchasing the shares at $4.87 and simultaneously selling the call option at strike prices of $4.00 or $4.50 (or even $5.00), the net cash outlay can be greatly reduced and the yield increased well into double digits. These options can be sold for the following net cash outlays:
| | | | | |
| --- | --- | --- | --- | --- |
| Option Expiration Date | Strike | Bid | Ask | Net Outlay |
| January 2017 | $4.00 | $0.95 | $1.10 | $3.93 |
| January 2017 | $4.50 | $0.65 | $0.75 | $4.23 |
| January 2018 | $4.00 | $1.00 | $1.40 | $3.88 |
| January 2018 | $4.50 | $0.80 | $1.10 | $4.08 |
It has been my experience that one can usually sell above the bid price for the call options, but in order to be conservative, the Net Outlays shown above are based on the stock price Ask of $4.88 and the call option Bid at Friday's close. As can be seen in the above chart, using the $4 call requires a net cash outlay of less than $4, and the $0.42 dividend is generating a dividend yield on net cost of more than 10%. And, at options expiration when the shares are assigned, there will be a net gain on the transactions of an additional $0.07- $0.12.
Using the $4 call option means there is a very high probability that the shares would be called (or assigned) at option expiration. There is even the possibility that the shares would be called prior to expiration, although typically the option holder would simply sell the option, and make more money than by capturing the dividend. (I have never had Frontier shares assigned prior to option expiration).
While there is a greater cash outlay with the $4.50 strikes compared to the $4 strikes, there is also the opportunity for significantly more net capital appreciation $0.27-$0.42 vs. $0.07-$0.12. And even using the high$4.50 call options would probably result in the shares being called. Those willing to take on more risk may want to consider the $5 call options.
Earlier I noted that I have added to my Frontier positions twice this year, and both times it was done using the $4.50 call options. In January the 2017 expiration was selected and earlier this month the 2018 expiration was selected. The net costs, including commissions, were $3.98 for 2017 and $4.00 for 2018.
AT&T and Verizon are much safer plays over the long term, but for those willing to more actively manage their income portfolios, Frontier provides an opportunity for a relatively safe double digit yield over the next 8-20 months. Could Frontiers dividend be cut during that time period? Anything is possible, but the possibility seems remote.
Customer complaints are not uncommon when it comes to telephone and cable companies, and Frontier will eventually improve the service in the newly acquired territories. It will also lose some customers because of the way the transition was handled, but as the CBS reporter concluded:
Even if the change is not exactly smooth, it may not make much of a difference in some neighborhoods across North Texas. Frontier is the only option that people have for high speed Internet service.
Disclosure: I am/we are long T, F, WIN, VZ.
I wrote this article myself, and it expresses my own opinions. I am not receiving compensation for it (other than from Seeking Alpha). I have no business relationship with any company whose stock is mentioned in this article.
Additional disclosure: I have executed the covered call strategy discussed in the article and may do so again at any time.