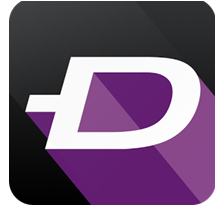 Background:
Zedge (NYSEMKT: ZDGE) is an interesting spinoff opportunity that we at Rangeley Capital have been looking at recently. Zedge was recently spun off from IDT, a telecommunications and payments provider. Zedge is a wholly different business, an app (of the same name) for mobile content sharing and distribution. Specifically, people use the Zedge app to download customized wallpapers, ringtones, home screen app icons, and notification sounds. Zedge gives you a full package of offerings to customize your phone to your liking. Chances are that if you have a friend who has an Android phone, they have used Zedge.
For a lesser-known app, Zedge has impressive user figures. The app has 35mm MAU's (Monthly Active Users), 200mm installations, and 90m active installs. The app is primarily used on Android phones and has been one of the Top 25 Free Apps on the Google Play store for 6 years, and is also one of the top 10 most popular apps in the iTunes entertainment category. This success has all been without any substantial marketing spend; the company mentions in the information statement filed on June 1st that the company "hasn't made any material investment in marketing, user acquisition, or advertising." IDT was focused on cash generation from Zedge as opposed to platform growth; I'm optimistic about what they'll be able to do once they actually start to invest in expansion and monetization efforts.
Zedge currently has a programmatic advertising model with banner, rectangle, and interstitial ads. They generate 90% of revenues from selling ad inventory to advertising networks/exchanges, real-time bidding platforms, direct advertisers and game publishers. Going forward, Zedge could be additionally appealing to advertisers because of how seamlessly they can integrate their brands with the app's core offering, not unlike Snapchat or Pinterest. For example, a movie release such as Lord of the Rings could easily place a whole LOTR "story" in Zedge's app incorporating all four elements of Zedge's offering - wallpaper, ringtone, icons, and notifications. Zedge recently signed a content distribution deal with IDW Media holdings, the largest distributor of licensed comics in the U.S., which will allow IDW to craft wallpapers and ringtones. There is a reasonable probability Zedge is only at the tip of the iceberg in terms of their long-term advertising opportunity.
Risks:
As with any investment, there are risks associated with Zedge. Google (NASDAQ: GOOG) could develop its own customization features for Android, effectively putting Zedge out of business, as iTunes has partially done by disallowing ringtones and sound effects. That being said, Google could potentially do this to basically any app on the Android store, but continually putting apps out of business would discourage developers from producing for Android OS.
Zedge is completely controlled by a Class A shareholder, Howard Jonas, and thus there is no potential for activism to unlock shareholder value. Additionally, like any high-growth internet company, they will be generous with stock option issuance going forward, diluting current shareholders in the process.
The spinoff documents mention that before the spinoff, IDT invested $3M at a $27M valuation, which is even below the current valuation. However, speaking with people involved in the planning of this investment, it is clear that this was a sweetheart deal which the core investors agreed to many years ago to ensure they would all have access to cheap shares in the event of any sort of offering. Thus, IDT purposefully undervalued Zedge in the transaction.
Finally, the future of mobile is not at all clear beyond the near-term. As we transition from mobile to a world with wearables and VR, app-creating companies will have to adapt as well, and it's hard to say whether Zedge (or others, for that matter) is planning for that eventual reality.
Upside Potential:
Soon after Zedge was spun off, its price took a hit in the public markets, falling from around $7 to its current price of $4. The reason for this is relatively straightforward; Zedge was spun out of IDT, and IDT is in the Russell 2000 while Zedge is not. Many Russell funds have rules that say they must dump spinoffs within a short timeframe, and thus the selloff occurred. Zedge has had just under 3.5m shares trade since it was spun out, and has a free float of just over 7m shares. Thus, at this point it is reasonable to think most of the selling pressure is over.
There are a number of ways to look at a fair value of Zedge. Zedge is the unique internet company that is cashflow and EBIT positive, but unfortunately there are a lack of comparable companies in a similar situation. For the last twelve months, Zedge has had revenues of $11.1m and EBIT of $2.8m. It trades at 2.9x EV/Revenue and 12.7x EV/EBIT. When we take into account the extra $900k of costs that the company will take on as a public company, it trades at 19.5x EV/EBIT.
A look at key metrics for a few other internet companies shows how Zedge compares to the industry:

The figures above show just how much room Zedge has to grow from both a business and valuation perspective. On revenue and EBITDA per MAU, Zedge lags far behind its competitors, likely a consequence of nonexistent monetization efforts until now. Users clearly love the app; it was pulled from the iTunes store for two months and immediately rebounded to the top of the charts. They have a sizable and passionate user base, and they make less than $0.03 per month on each user. Branded sponsored content is an obvious way to leverage their platform and monetize their user base.
Additionally, they have a treasure trove of information on users' preferences and tastes that is currently only used to recommend wallpapers and ringtones. This data could be used to recommend virtually anything else, such as apparel, entertainment, or live events, just to name a few opportunities. There's no reason they couldn't make additional apps to leverage the data they have, and they seem to have started doing this with Snakk, which has memes and images for download. While perhaps the app has been developed somewhat late in the game, there's no reason Snakk couldn't be grown to Bitmoji levels, especially given Zedge's established popularity.
Finally, there is the "home run" scenario - right now iTunes doesn't allow customization which makes this app less useful and hence less popular on iOS. If iTunes begins to allow customization, Zedge's fortunes would double almost immediately.
In summation, the upside case for this is that it is a massively undervalued option. The platform is sizable and has already proven profitable, and is available at a cheap price. There are numerous ways for the company to unlock the value of the platform, including branded sponsored content, data recommendation engines, and perhaps even iOS customization. Any one of these levers could result in a significant uptick in the value of the company.
Conclusion:
IDT has a history of unlocking value through spinoffs; it has previously spun off IDW (OTCPK:CTMMA), Genie (NYSE:Genie) and Straight Path (NYSE MKT:STRP) (see below chart from investor presentation), all of which have risen significantly from spinoff valuation. We see enormous value opportunity in this spinoff as well. Zedge presents a rare opportunity to buy an option on a profitable platform that has only begun to monetize its user base.
Disclosure: I am/we are long ZDGE.
I wrote this article myself, and it expresses my own opinions. I am not receiving compensation for it (other than from Seeking Alpha). I have no business relationship with any company whose stock is mentioned in this article.