What a success story for the European sports apparel and footwear player Adidas (OTCQX:ADDYY). Adidas' stock is up 37% year-to-date, much better than the loss of 16% for its biggest competitor Nike (NYSE:NKE). Question for investors is, will Adidas remain its current run and set new 12-month highs in the foreseeable future? The consequences of the global political and economic landscape are two important factors to watch for sure. I find that it's time for investors to consider selling Adidas' shares and cash in their profit for now.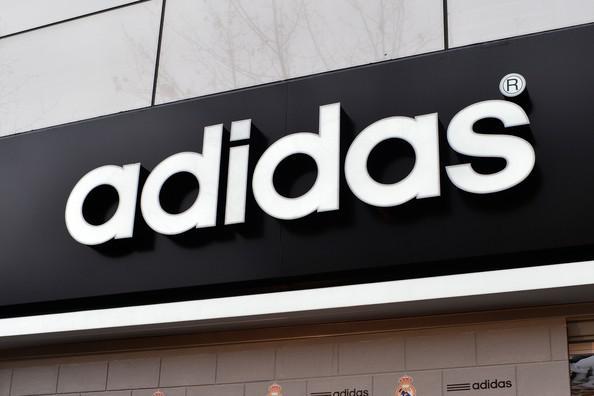 The company's outperformance compared to Nike and others did not surprise me at all. Back in June 2015, I argued that Adidas had 90% upside potential. Here's a short summary of my case. Adidas was struggling with slowing revenue growth and lower earnings per share and announced a turnaround plan with ambitious financial goals. For investors who believed in the success of this plan, it provided a 90% upside potential in de next 4 to 5 years. Only 1 year later, Adidas already fulfilled most of its upside potential with a 81% return.
Looking at Adidas' latest earnings over the first quarter of 2016, investors cannot be surprised by the company's stellar performance as well. Net sales increased by 22% on a currency-neutral basis, gross margin improved by 0.3% to 49.4% and underlying net income grew 38% to $387 million. For the full-year 2016, Adidas predicted currency-neutral sales growth of 15% and higher net income of 15% to 18% compared to last year. It's fair to say that the company's turnaround plan had an early success.
Now, what's next for Adidas in the upcoming quarters? My point of view towards the turnaround plan hasn't changed and I still expect the company to deliver a solid performance this financial year. However, after the United Kingdom voted to leave the European, both the political and economic landscape changed. Prospects for the global economy are more insecure, especially in Europe. This could be a major risk for Adidas' ambitious (financial) goals.
Sales in Europe recently picked up after several quarters with low growth or even a decline of net sales. Turmoil in Europe is bad news for Adidas and its investors, especially as it's the company's most important market. In the first quarter of 2016, Adidas earned almost 30% of its net sales in Europe. For comparison, this is much more than the no. 2 market China which accounted for 16% of Adidas' net sales.
Not only will the exit of the United Kingdom out of the European Union lead to fear and lower confidence among consumers, which eventually will lead to lower consumer spending, the currency markets are very volatile as well. Adidas already mentioned the company faced strong currency headwinds in the first quarter of 2016. I expect these headwinds to become even stronger in the future as the USD and GBP dropped several percentages this week compared to the EUR, Adidas' reporting currency.
Conclusion
It's probably a tough call for investors to decide to sell Adidas shares and cash in their profits. However, I do believe this is the best move at this point. Adidas' turnaround plan, in theory, is still a solid plan. However, the overall worries considering the economy in Europe and increased currency headwinds will be a major factor for Adidas in the next 12 months. Therefore, I don't expect much more return on top of the 81% gained in the past 12 months.
Disclosure: I/we have no positions in any stocks mentioned, and no plans to initiate any positions within the next 72 hours.
I wrote this article myself, and it expresses my own opinions. I am not receiving compensation for it (other than from Seeking Alpha). I have no business relationship with any company whose stock is mentioned in this article.
Editor's Note: This article discusses one or more securities that do not trade on a major U.S. exchange. Please be aware of the risks associated with these stocks.