Overview:
AMD's (NASDAQ:AMD) stock price has recently passed the $5 mark, more than half way to my 2017 target of $10. Although there will always be some volatility (see Brexit), long term my target is unchanged. I have been a bull on AMD since March 2015 when I wrote "10 Reasons Why AMD Will Be $10 By 2017" and most recently on June 10th "AMD Is A Threat To Intel's X86 Market Share, Not Vice Versa". In between I wrote 12 other articles on AMD.
Contrary to my bullishness is SA contributor Mark Hibben who has been a consistent AMD bear for some time. In his latest article on AMD here he points out that AMD's sales last quarter were down 19% YoY and "the actual shipping products are very uncompetitive". Those points are valid but point to the backward-looking nature of most AMD criticism. Future sales will be positive and competitive products will begin shipping by June 30 with the Polaris enabled Radeon RX480. And in fact management has stated that AMD will be profitable (non-GAAP) and cash flow positive in the 2nd half of 2016.
In this article I will outline the reasons why AMD will go forward successfully and stockholders will be handsomely rewarded within the next 18 months.
Don't look back
A new day is breakin'
It's been too long since I felt this way
I don't mind where I get taken
The road is callin'
Today is the day"
Author: T. Scholz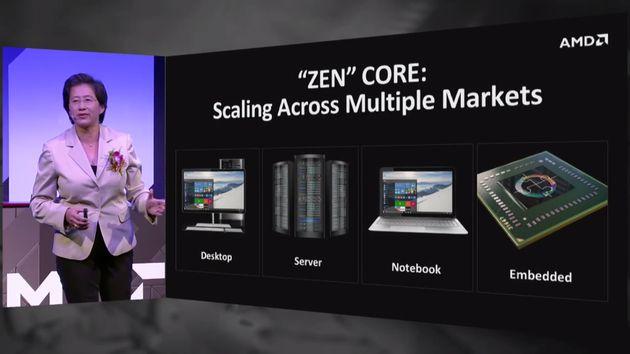 Here are 5 reasons to expect much better performance from AMD going forward.
1. Top notch management will not lose focus or direction.
Dr. Lisa Su took over as CEO in October of 2014 and has led AMD forward with a concentration on products that are deliverable and effective. By concentrating effort and limited funds on Polaris and Zen, Su has enabled AMD to survive long enough to get these premium products to market. In addition she has orchestrated financial moves that resulted in a cash balance of over $1 billion as of March 21. Appointing Raja Koduri as manger and SVP of Radeon was another smart move as Korduri has led Polaris to a June 30th launch. Chief Technology Officer Mark Papermaster, former Apple guru, was another smart AMD move as Papermaster has kept the Polaris and Zen projects moving forward in spite of many impediments.
2. As a member of two important duopolies, AMD has an opportunity to capture market share from larger rivals.
In the graphics market AMD competes with Nvidia (and to a lesser extent Intel) but even without the 14NM Polaris it has been gaining market share. With the June 30th release of the more than competitive RX 480 (the first Polaris GPU) AMD should gain even more market share.


Source: wccftech.com
The other duopoly, of course, is the x86 market dominated by the behemoth Intel. Even with inferior 28NM CPU chips AMD is able to maintain a 20% market share. With the probable release of desktop Zen sometime within the next 6 months, AMD will certainly take more than 20%. There is no doubt large customers like HP (NYSE:HP), Lenovo (OTCPK:LNVGY) and Dell are eagerly looking forward to more competition in the CPU market.
And in the current server market AMD is virtually non-existent. However with Zen AMD should see a huge resurgence in the high-margin data center market perhaps competing with as much as 80% of the market currently held by Intel. One can only imagine what that will do for AMD's sales and profits.
"As for Zen's performance, Lisa Su stated that the CPU is expected to address an estimated 80% of the server market. There are several ways we could read that statement: 80% of the server market by revenue, by usage segment, or by TDP. If we assume that this was a straightforward reference to performance, it suggests AMD expects to compete quite well against the meat of Intel's Xeon line."
Source: Extreme Tech
3. Virtual reality (NYSE:VR) is coming along at the perfect time for Polaris and Zen.
The VR market continues to move at warp-speed with estimated CAGRs of 96% by 2019. Both Polaris and Zen lend themselves to that market with high performance, small size, low power consumption and very competitive prices. AMD thinks VR will be a very big market for their products as Korduri said in PC World:
""Practically every month we'll have new things in software and hardware,".
So new products, new fast growing market and new emphasis.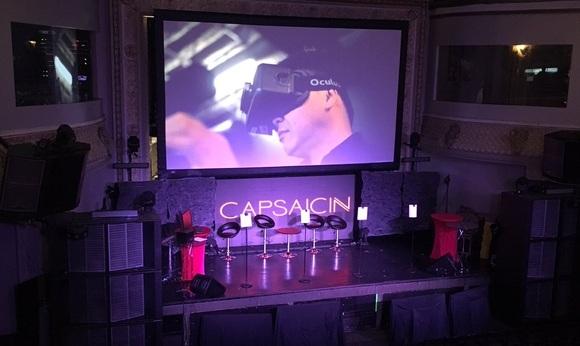 4. Semi-custom is becoming the standard rather than the exception.
One technology AMD has led on is semi-custom SoC (System on a Chip) manufacturing. Although best known for the semi-custom game consoles from Microsoft (XBOX) and Sony (PlayStation 4) AMD also customizes most of their embedded products for specific end-user requirements. Currently the large server users such as Google and Facebook are looking at custom configurations for servers to meet their unique needs. If you are buying millions of server chips you can do that. Currently Google is looking at custom Power chips from IBM to use in their servers. I explain that in more detail here "Google, IBM, ARM And AMD Begin The Assault On Intel's Server Franchise". AMD is well positioned to expand their operations in this growing market. Think Polaris + Zen = iMac.
5. More licensing and IP deals will certainly be coming in the next 18 months.
On April 21st AMD announced an x86 licensing deal with China's THATIC that will generate at least $283 million for AMD based upon future sales. With AMD's vast portfolio of x86 and graphics IP (Intellectual Property) it only makes sense for them to license their IP rather than use their limited resources to expand into new areas and markets. China and India all by themselves represent a market of 2.5 billion people, eight times bigger than the US. Getting quick access to those markets, capital to begin production and ongoing revenue via royalties and license fees makes huge sense for a small company like AMD. There are many ways to conquer the world and licensing is one that makes complete sense for AMD.
Conclusion:
While AMD critics huddle around the review mirror looking at all the potholes, missed turns and sometimes directionless and erratic driving that defined the former AMD those of us looking forward see a smooth road ahead with a well-defined path to success. The five points outlined in this article are just a summary of the many, many points I have made over the past 15 months. To see all my AMD articles go here.
Another advantage of AMD is it is relatively uncorrelated to the market in general. Although the Brexit imbroglio did drive the price down that will be a short term effect. If AMD is as successful as I think they are going to be over the next 18 months then the stock will continue to go up regardless (almost) of what the market itself does.
AMD is a strong buy.
If you found this article to be of value please scroll up and click the "Follow" button next to my name.
Disclosure: I am/we are long AMD.
I wrote this article myself, and it expresses my own opinions. I am not receiving compensation for it (other than from Seeking Alpha). I have no business relationship with any company whose stock is mentioned in this article.