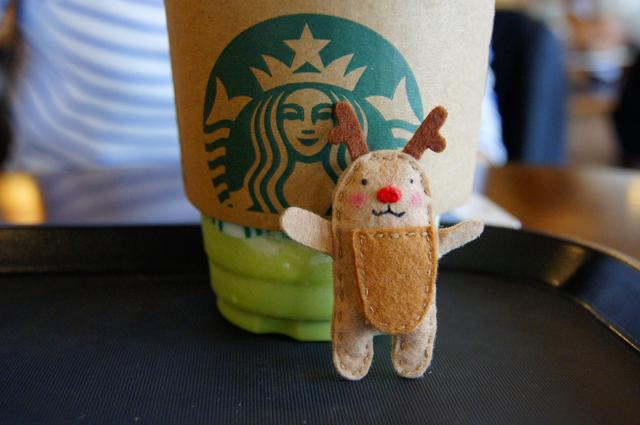 Starbucks Corporation's (NASDAQ:SBUX) share price trend is a good illustration of what happens when one sets the bar too high. Consistent financial performance and a demonstrated ability to constantly innovate has been a hallmark of the company, but the share price has taken a beating in the last few weeks as investor expectations soar. The company's performance in the last 12 months has been solid, with SBUX posting quarter-on-quarter of YoY growth, strong operating profitability, consistent comparable sales growth and both traffic and ticket expansion. However, the share price did not grow at all in the last 12 months, in sharp contrast to its sales growth of 14% in trailing twelve months (TTM) and 15% growth in the operating income.
Q2 2016 was a continuation of the consistently healthy numbers posted by the company over the last 8 quarters - YoY sales increased 9% while comparable sales were higher by 6%. The company opened 1,833 outlets in the TTM. Despite a majority of the outlets being owned by the company, and SBUX incurring store opening costs and initial challenges in traffic attraction for each new outlet, the operating margin remained healthy. This is an indication not just of the company's ability to quickly ramp up outlets, but also of its extremely strong brand image, which contributes to its consistent growth in traffic.
And SBUX is not resting on its laurels. The company launched Nespresso-branded capsules in Europe to expand its hold in the single-serve market, it is focusing on the distribution of its ready-to-drink beverages not just in the US but also in China (in partnership with Tingyi) and Latin America (in partnership with PepsiCo), it is also expanding its ready-to-drink beverage portfolio to include even non-caffeine drinks like coconut water. Given that the Channel Development segment (which includes non-restaurant revenues) has operating margin of about 39%, the success of these initiatives will mean a meaningful increment to overall profitability over the medium term.
Financial performance aside, SBUX has been at the forefront of innovation in delivery, and 2015 saw the launch of some extremely successful initiatives. Mobile Order and Pay, introduced across the US and in the UK in September 2015, has seen a huge offtake from customers, with the number of transactions reaching 8 million by March 2016, up from 5 million at the end of September 2015. The beauty of this service is that it leads to not just a better customer experience, but also frees time at the employee side, which potentially will lead to higher throughput and revenue generation in the long-term.
The service accounts for 21% of transactions at SBUX's US stores, and this alone could be a real game changer in the long term. While competitors like Dunkin' Donuts (NASDAQ:DNKN) could push their apps, as did SBUX by offering better reward points in the initial days of launch, SBUX clearly has a big head start in the space. Coffee consumers generally exhibit stickiness, but technology like this is usually what promises a significantly easy coffee-buying experience and weans users away from competitors. SBUX in the last four quarters is a clear reflection of this trend manifesting.
| | | | | |
| --- | --- | --- | --- | --- |
| | Mar-16 | Dec-15 | Sep-15 | Jun-15 |
| DNKN YoY revenue growth | 2% | 8% | 9% | 11% |
| SBUX YoY revenue growth | 9% | 12% | 18% | 18% |
But the stock price seems nonchalant about it. While the price rose following the launch of Mobile Pay, the stock has been going down since and is currently trading at about a 14% discount to its 52-week high.
Dunkin' Brands, arguably its closest competitor, is trading at a higher PE of 34.5, compared to SBUX's 32.3 times. The valuation plausibly is on account of more headroom for DNKN to grow (given its smaller scale), but does not seem justified on examination. SBUX is not just bigger on revenues, but has a significantly wider geographic presence has meaningful contribution from Asia and EMEA. DNKN's operating margins are higher, but it is driven mainly by the difference in the business models between the two players and little by operating efficiencies. SBUX which owns majority of its stores is expected to have lower operating margins than retailers that adopt the franchise model. From an investor perspective, SBUX has consistently generated higher earnings per share. Furthermore, SBUX's EPS has grown at a CAGR of 26.5% in the four years ended 2015 while DNKN's EPS growth (after adjusting for the company's impairment charges in FY 2015) was 20.8% in the period.
From a long-term investor perspective, it is SBUX's dividend yield which dims the stock's attractiveness mildly - at 1.46%. The yield is just about average. However, the dividend growth of ~25% CAGR in the 2011-2015 periods partly allays the concern about dividend yield. The company also is increasing its share buyback activity, which signals SBUX's focus on shareholder returns.
SBUX's fundamental strengths remain strong and its management's ability to diversify into different geographies and delivery channels will likely be a long-term differentiator for the company. The pullback in the share price over the last few weeks should only increase the appeal of the stock. It is a good one to buy and hold.
Disclosure: I/we have no positions in any stocks mentioned, and no plans to initiate any positions within the next 72 hours.
I wrote this article myself, and it expresses my own opinions. I am not receiving compensation for it (other than from Seeking Alpha). I have no business relationship with any company whose stock is mentioned in this article.