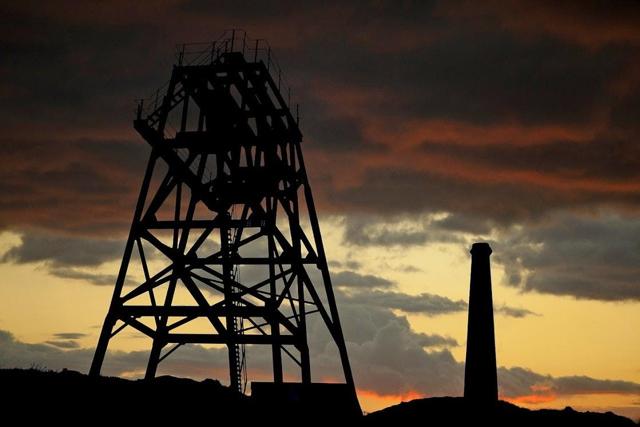 source: Stock Photo
While the media and world focus on the fallout from Brexit, there is a more ominous challenge emerging concerning oil, as Chinese refineries are flooding the market with refined products like gasoline and diesel fuel, which is resulting in pressure on profits in the region.
The reason for the practice is primarily the glut as a result of reaching inventory capacity and a lack of infrastructure to move the oil. This is similar to concerns that have arisen in the past over limitations at Cushing, where inventory capacity and lack of alternative uses for oil beyond gasoline, could have pushed the price of oil to $20 per barrel and under if refineries had to find a way to move the oil, which would have meant drastically cutting prices as the Chinese are now doing.
Brent and U.S. crude have been under pressure over the last several days, with Brent falling below $48 per barrel and WTI dropping below $47 in Monday morning trading. This has been partially from a knee-jerk reaction to Brexit, but also from concerns over Chinese demand, ongoing oversupplying of the market, supply from outages returning to the market, and concerns over a weakening global economy.
In fact, Brexit is probably the least of oil's concern going forward.
Brexit and oil
Oil will continue to be volatile in light of Brexit, because it's going to take the market time to absorb what is happening, and to understand the limited effect a possible drop in consumption in the UK would have on demand.
For example, if there is a decline in the GDP of the UK, it will probably result in a decline by about half of that in oil demand, as measured in percentages. So if its GDP fell by 1.5 percent, which is possible, the resultant drop in oil usage would be about 12,000 barrels per day. A percentage point of oil usage in the UK is 16,000 barrels. Some have suggested a possible drop in GDP of 2 percent, but I don't think that's going to happen. Under that scenario, a drop of 1 percent would equal 16,000 barrels. Either way, it's not going to have much of an impact on global demand.
With Asia being the primary growth vehicle of oil, that will continue to be the key region to watch as to events there will have an impact on supply and demand. That's why the teapots or independently owned refineries are becoming increasingly important.
Brexit on the other hand, will only have a temporary impact on the oil market, with not a lot of downside left in it.
Refined products from China flooding the market is of much more concern for the potential consequences on prices.
Chinese refiners
The response from Chinese refiners to the glut in Asian oil markets is to export diesel fuel and gasoline at record levels. Not only is that putting further pressure on inventory levels but, more important, it's shrinking margins and earnings.
This has the potential to put downward pressure on the price of oil, as competitors look to cut costs to sell their products. In my opinion this isn't being priced into the market as it should be, and that could surprise to the downside as more refined products flood the Asian markets, and the Chinese in particular run out of places to store oil.
As I mentioned before, this is the worst-case scenario associated with American oil in the Midwest, where the lack of storage at Cushing could have put downward pressure on oil prices because of the need to move product to free up storage space.
The difference is the Chinese at least have export options, whereas Cushing suppliers didn't. That should mean there won't be the type of downward pressure on prices Cushing would have produced, but there will still be some because of the amount of product being delivered to the market by the Chinese refiners.
Oversupply still a major problem
Contrary to a number of erroneous assertions oil has already been rebalanced, the truth is closer to what U.S. Energy Information Administration administrator Adam Sieminski said in an interview, where he stated the market is still producing about 500,000 barrels a day above demand.
That doesn't include the loss of supply from Canadian and Nigerian outages in particular, and a smaller loss of supply from Libya and others from regional conflicts. Canadian oil is already coming back to the market, and a Nigerian strike has recently ended, and it appears militants are reducing their attacks on oil facilities, and may have agreed to a 30-day ceasefire - although it claims it hasn't entered into that type of agreement with the Nigerian government.
OPEC has also increased production, even as shale production in the U.S. has started to decline further, albeit at a slower pace than the market had been looking for. At the same time, low-cost U.S. shale producers are adding more production in the belief the worst is over for oil.
The question for oil traders is whether or not the pace of demand will outpace the increase of supply. In the short term supply will continue to exceed the pace of demand, but heading into 2017 that has the potential to change.
Along with concerns over the flooding of the market with refined petroleum products from China, are concerns over the effect the slowing global economy will have on oil demand.
Recession getting closer
There is no doubt in my mind a global recession is getting closer, and that could be hastened by the exodus of Britain from the EU. It was going to come either way, but it now could come sooner.
This will definitely have an impact on global demand for oil.
For me, this has also been a problem that hasn't been properly priced into oil. Most traders and financial media outlets aren't taking this inevitability seriously, and instead are primarily pointing to data supporting a more positive economic outlook that isn't justified.
All you have to do is ask the question as to why the Federal Reserve isn't implementing its aforementioned increase in interest rates to know everything not right with the U.S. and global economies. Brexit has nothing to do with it.
We are already overdue for a recession, and it is inevitable that it will come in the near future. The added supply could easily once again overwhelm demand once that happens.
Conclusion
As it relates to oil, Brexit is a non-event. It'll have so little, if any, effect on oil demand, that it isn't worth even taking into consideration.
What's more important is Chinese refiners, supply from outages coming back to market, and the upcoming recession which will slow down demand at a time when supply is being added to the market in anticipation of growing demand.
This is setting oil up for downward pressure in the short and long term, and brings into question the rebalancing narrative many in the oil market are considering a foregone conclusion.
Contrary to a number of assertions, oil has not rebalanced, as confirmed by Adam Sieminski. If this was a matter of uninterrupted supply and demand playing out, I would be more bullish on the rebalancing of oil, but this isn't what is happening.
Supply from a variety of sources is being added to the market as the global economy is slowing down. It would take a lot of surprising geopolitical or natural disruptions for demand to exceed demand over the next couple of years.
At best I see oil continue to trade sideways, moving in a range of $45 to $50 per barrel, and at worst, for oil to drop closer to $40.
Disclosure: I/we have no positions in any stocks mentioned, and no plans to initiate any positions within the next 72 hours.
I wrote this article myself, and it expresses my own opinions. I am not receiving compensation for it (other than from Seeking Alpha). I have no business relationship with any company whose stock is mentioned in this article.