Stocks discussed on the in-depth session of Jim Cramer's Mad Money Program, Monday, June 27.
"This Brexit vote might be the single most foolish, cut off your nose to spite your face decision I have ever seen," said Cramer. There were trillions of dollars lost in market value only because the UK did not think it through. Cramer researched to find out the true cost of the Brexit vote and the results were shocking. He thinks the British government was not prepared for it and UK independence from the EU could prove costly.
The exit vote was boiled down to 2 issues; net fees paid by Britain to the EU and the immigration issue. Studies show that the UK can save £8B per year by leaving the EU, according to Cramer. Norway, however, pays the same amount per capita for access to European markets and it is not even a member of the EU. "But let's be honest, Brexit was never really about the money, it is about the immigration issue," added Cramer.
The UK has let in 200,000 immigrants per year for the last 5 years, and in 2014, there were 8.5M foreigners living in the UK which accounted for 12.5% of the population.
The UK's central bank said that they had raised more capital than they need, and while the preferred stocks and bonds trade without much distress, the stocks do not. The government owns 73% in the Royal Bank of Scotland (NYSE:RBS) and 9.2% of Lloyds (NYSE:LYG). Both the stocks combined have already cost the government £12B which leads to a £4B deficit compared to the £8B fees paid to the EU.
If the UK would have paid 2M immigrants £2K each to move somewhere else over the last decade, it would have cost them only £4B. "In other words, even if you are one of the most xenophobic people in Britain, voting to leave the EU was the wrong way to tamp down on immigration," said Cramer.
Whoever takes over as the next prime minister will have to stabilize the fall of the Pound. There is also chatter about other countries leaving the EU, but in Cramer's opinion no country will be dumb enough to follow. "The financial penalty for leaving the EU is now so palpable that only the most extreme of xenophobic nations would even debate the issue," he added.
In Cramer's opinion, this is the biggest financial mistake he could recall and the decision to leave the EU has caused taxpayers to lose more money than they would save from leaving the EU.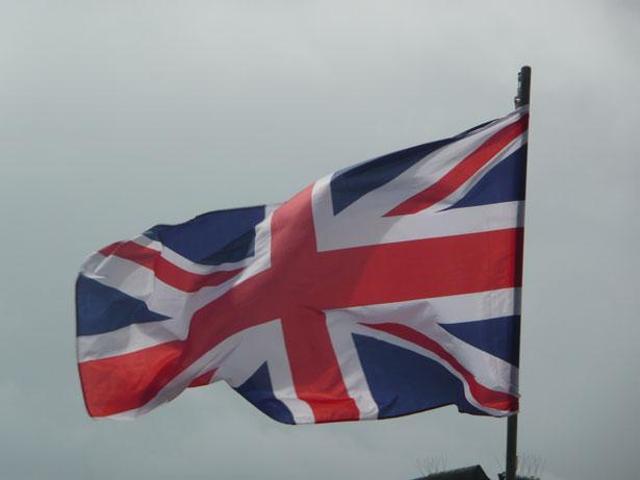 Brexit selloff
There aren't enough sectors in the S&P 500 for Cramer to recommend a buy on the Brexit induced selloff. The stocks are where they were one month ago. "That is not much of a discount when you consider that the S&P 500 was selling for 19 times earnings going into last Friday. You need the market to come down more," he added.
When the S&P was at 1,829 and oil was trading at $26 in February, it looked as if many commodity companies could go bust which would hurt the banks. Those potential losses are not a threat anymore as the companies have liquefied their balance sheets and oil is trading at $46. "That means the selloff we are currently experiencing is not related to US credit, and that is what makes this storm worth riding out. There is no systematic risk here; our banks will come out winners, not losers when the smoke clears, and it always does," said Cramer.
So what group of stocks are worth buying? Apparently, not much! 20% of the S&P is technology which has the highest exposure to Europe which doesn't make it worth buying. 15% of the S&P is finance and while the US banks are not at credit risk, they are still linked to Europe.
The third largest sector is healthcare which is also bottoming, except for biotech. There is hope and Cramer thinks that Bristol-Myers Squibb (NYSE:BMY) and Johnson & Johnson (NYSE:JNJ) will be the ones to buy. Oil is trading between $45-50 and there is a possibility of it falling lower due to a stronger dollar.
The domestic retailers and consumer packaged stocks were easy pickings, but Amazon (NASDAQ:AMZN) is crushing the life out of bricks and mortar retailers. The "non-Amazonable" stocks in his opinion are TJX (NYSE:TJX), Ross Stores (NASDAQ:ROST), Dollar Tree (NASDAQ:DLTR) and Dollar General (NYSE:DG).
Gold, utilities and telecom are the stocks that could work in this environment, but with interest rates staying low, gold is a good option. The utilities and telecom stocks have better yields than bonds. Only if these stocks fall, the yields will rise and investors will get the price they need.
"We need more sectors that are actually worth buying. Without them, we risk being too early when we try to take advantage of the prices we are now being given," concluded Cramer.
Twilio (NYSE:TWLO)
In the know your IPO segment, Cramer reviewed Twilio which went public at $15 per share. The stock rallied to $28 registering a first-day gain of 91%. "Twilio's huge first-day move suggests that some of these Silicon Valley unicorns are real businesses with real value, not just mythical creatures with absurd valuations, and the market may be willing to pay up for growth again," said Cramer.
Twilio develops cloud-based communication software and its customers include Uber, Nordstrom and Whatsapp. The company uses the cloud to create platforms that help developers add real-time communication capabilities to their apps. They offer voice messaging, call recording, text messages and embedded video services as well.
They estimated that its platform could be worth over $45B next year. Its revenue grew 78% in 2014, 87% in 2015 and 77.8% in the most recent quarter. Its balance sheet is strong with no debt and $200M in cash. All their profits are re-invested in the business for growth.
Twilio has 28,000 active customers and it charges fees based on customers' usage which means that as Facebook and Uber expand their user base, Twilio will benefit.
The company has some risk factors too. 15% of its revenue comes from Facebook. If they decide to build their own platform, then Twilio will lose a big chunk of their revenue. The stock trades at 13 times sales or 7.5 times factoring 2016 sales. That is higher than the likes of Salesforce.
"I like the story and I like the stock, although I'd like it even more at a lower level," said Cramer. He recommended that investors should buy half now and the remaining half on pullback.
CEO interview - IDEXX Labs (NASDAQ:IDXX)
There are high quality companies that do well despite whatever happens overseas. IDEXX Laboratories, which makes veterinary testing equipment and diagnostic tools for animals, is one such company. Most of the company's products are pet focused and they have a livestock business too. They have software that helps practicing veterinary doctors.
IDEXX has created the first and only urine sediment analyzer which is more accurate than traditional testing. Cramer said that no one would let their pet suffer just because of Brexit. He interviewed chairman and CEO Jonathan Ayers to find out what lies ahead.
"Turns out that pets are moving from the barnyard to the house, to the bedroom. And in the case of cats, to the bed as 50% of cat owners said their cats slept with them 10 years ago and now it's 62%," said Ayers. That is how the company saw 5% organic growth even in times of recession.
Ayers said that pets are not just an American phenomenon, and Europe is still an emerging market for the company and markets like Brazil which have 75M pets and no vet care are a huge opportunity.
The new urine analyzer can give pets a voice and tell vets what is wrong in under 3 minutes and is also more accurate than traditional testing. Every time a pet gets tested, the vet makes revenue and so does IDEXX. Lots of their revenue is recurring.
This is the type of stock that one should buy on a pullback.
More from Ford's (NYSE:F) CEO interview
Cramer gave more from the Ford's CEO interview last week.
Mark Fields gave Cramer demonstrations of Ford's autonomous driving, including a new pedestrian detection systems that use fewer cameras and lowers the cost of the technology. He mentioned that Ford aims to put this technology in all vehicles and not just high-end cars.
The integration of cars with Amazon's voice assistant Alexa will allow drivers to start the car's air conditioning and open the garage door. In Cramer's opinion, all this innovation will pay off in the long run.
Viewer calls taken by Cramer
Delta Air Lines (NYSE:DAL): The weaker Pound will hurt the stock but it's too low to sell. Southwest Airlines (NYSE:LUV) will be the stock to buy.
Newmont Mining (NYSE:NEM): Its chart is good.
Medtronic (NYSE:MDT): Cramer thinks the deal to acquire Heartware (NASDAQ:HTWR) is good.
Waste Management (NYSE:WM): It yields 2.5%, is largely domestic and near its highs. It's a good stock.
:::::::::::::::::::::::::::::::::::::::::::::::::::::::::::::::::::
Jim Cramer's Action Alerts PLUS: Check out Cramer's multi-million dollar charitable trust portfolio and uncover the stocks he thinks could be HUGE winners. Start your FREE 14-day trial now!
Get Cramer's Picks by email - it's free and takes only a few seconds to sign up.