Yesterday, an article with the bear thesis for a small biopharma I own, Relypsa (NASDAQ:RLYP) appeared on Seeking Alpha. I have agreed in advance to provide the rebuttal or bull thesis for this small cap concern that I maintain has a very attractive risk/reward profile.

Let me say that the bear thesis was detailed, granular, and went deep into the minutiae of the hyperkalemia market and other aspects of Veltassa. It obviously involved a lot of work but delved so deeply into some arcane details that it took me three or four times to get through without losing my concentration. I also think it missed the forest for the trees on the positive potential of Veltassa and that of Relypsa. I am going to take a more direct, readable, and hopefully over time what will turn out to be a more accurate view of the company. I called it the "Occam's Razor" approach in that the simplest explanation(s) is usually the correct one.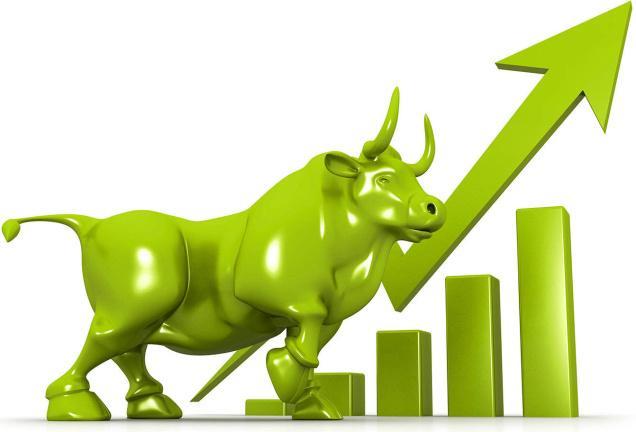 Slow Initial Sales:
The author does acknowledge that some of the slow initial sales are due in part to getting into reimbursement programs but for the majority of the argument maintains that Veltassa will be challenged to gain acceptance among nephrologists to treat hyperkalemia and doubts about the actual size of the market.
I believe getting into the formularies of the major insurance and government coverage programs is the major cause of slightly disappointing sales at the moment, especially among the Part D players. The truth is that this takes time especially when you couple that with the actions that need to take place when a developmental concern shifts into commercialization mode.
A sales force needs to be recruited, hired, trained and deployed. This takes time, money, energy and focus. This is one key reason that most small companies have slow initial rollouts compared with their larger brethren that already have large and established sales forces. Merrimack Pharmaceuticals (NASDAQ:MACK) is encountering some of the same issues with Onivyde which continues to come in slightly below sales expectations even as scripts are growing rapidly. ACADIA Pharmaceuticals (NASDAQ:ACAD) will undoubtedly have the same initial problems with the just approved Nuplazid to cite just two other examples. This is why these types of companies are the constant subject of buyout chatter, as they are easily and accretively folded into a bigger industry concern that has an established large sales force.
The so-called "black box" warning for the possibility of binding to other drugs for up to six hours is a minor obstacle outside the smaller Acute hyperkalemia market which was never the main target of Veltassa. That warning also should be reduced to three hours soon as the result of further studies.
It is true that Veltassa will have to gain the acceptance of the Nephrologist community. If you are this sort of specialist and have 20-25 patients with this condition, you are not going to prescribe to everyone at once. You will pick one or two patients, test out Veltassa and once results are confirmed roll out to your entire patient community. This makes for slow initial sales, but bodes well for future script growth. A new study was republished today with further positive outcomes for Veltassa. The Bear author's sales outlook for 2016 and 2017, is less than half of a recent analyst report for these reasons.
Betting Against The Smart Money:
The bear case also relies on the hyperkalemia market being a niche market not the $1 billion to $2 billion annual opportunity most analysts peg it at. If that is correct, a lot of smart people have made plenty of serious capital allocation miscues. AstraZeneca (NYSE:AZN) paid $2.7 billion for ZS Pharma in November of 2015 to get access to its only real asset "ZS-9" which is also aimed at the hyperkalemia market. Several other major industry players are also rumored to have bid north of $2 billion in their own attempts to acquire ZS Pharma. I am sure before these giants put that kind of money at risk, they consulted their own biochemistry Ph.Ds and surveyed the nephrologist community intensely to get a solid feel for the actual potential size of the market.
I also doubt ZS Pharma, Ardelyx (NASDAQ:ARDX) and of course, Relypsa would have spent hundreds of millions of dollars in developing drugs to address a very small market. Nor would have Relypsa been able to get a recent and primarily debt-only $150 million deal to finance the rollout of Veltassa if the potential market did not exist. Sure, this could be a case of "collective stupidity" which can happen as we recently witnessed in the "Brexit" vote. However, again using Occam's Razor, the most likely explanation for these actions is that a substantial market does exist for these first new drugs for the hyperkalemia market in many decades.
Outlook:
Does all this mean Relypsa is a no-risk investment? Of course not. Management could bungle the rollout of Veltassa or burn through cash faster than prudent and have to resort to some sort of "fire sale" to an opportunistic buyer. I don't think this is likely and I also believe a sell-out to a bigger industry player with an established sales force is a distinct possibility at a much higher price.
In addition, little mention is made in the bear thesis to the complete response letter ZS-9 recently received from the FDA. Instead of facing competition in early summer as was believed just a month ago, Veltassa will probably have the hyperkalemia market to itself into the first half of 2017. My thesis remains that ZS-9 will eventually get approved most likely with a label for hypertension and/or pulmonary edema. It will dominate the Acute market due to its faster action. Veltassa will be the long-term market share leader in the much larger Chronic market.
My own view is Relypsa will manage through its initial rollout challenges and within 4-6 years, Veltassa will see $500 million or more in annual sales. Given the company currently has a market cap of $700 million - a good portion of that currently cash - this makes Relypsa an attractive risk/reward opportunity either as a standalone entity or as a purchase at a significantly higher price by a larger concern.
Those are the bull and bear cases on Relypsa. As the saying goes, "time will tell" which one ultimately turns out to be correct.
Note: To get these types of articles on attractive biotech and pharma stocks as soon as they are published, just click on my profile and hit the big orange "follow" button and choose the real-time alerts option.
Thank You and Happy Hunting
Bret Jensen
Founder, Biotech Forum
Disclosure: I am/we are long ACAD, ARDX, RLYP.
I wrote this article myself, and it expresses my own opinions. I am not receiving compensation for it (other than from Seeking Alpha). I have no business relationship with any company whose stock is mentioned in this article.