I wanted to address some of the concerns and arguments against Omeros (NASDAQ:OMER) in the last couple of weeks (although all of these arguments are not new). The bearish arguments are drawn from Prescient Investment Analysis's article on Seeking Alpha (raised by both the author and by SA users in the comment section) and the comment section of my latest article on Omeros.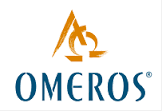 1. Omidria is having a slow launch.
This is debatable, but I tend to agree with this argument. However, revenues have grown substantially since Q1 2016. Here is the specific revenue trajectory since launch: $0.23m, $3.1m, $3.2m, $6.6m and $7.2m. And according to the company's disclosure in the Q1 report, revenues in Q2 are trending towards an annualized run rate of $45-50 million, which translates into a quarterly run rate of $11.25-12.5 million, and this is just one month into the second quarter. So, assuming the growth doesn't grind to a halt for the rest of Q2, the actual net sales in Q2 should be even higher than $11-12 million.
2. Omidria's price is too high.
This is also debatable, but I think the price is not too high. We have no branded alternatives to compare the price to. The price should be judged from its clinical value, and the clinical trials conducted by both Omeros and independent researchers point to the product being very useful in surgery. Omeros continues to convert surgeons that were having a negative view on the product. And Omidria's price should not be of concern to surgeons and facilities considering the CMS pass-through status and the OMIDRIAssure program, which makes sure that the patient is eligible to receive reimbursement for Omidria. The product's coverage is outstanding with 97% of commercial lives covered.
3. Surgeons are not embracing Omidria.
This is actually an extension of the first two points. I wouldn't qualify it as surgeons not embracing Omidria - they have been somewhat slow to embrace it initially. This is very usual for a new product. There are issues with reimbursement (these are mostly addressed with expanded coverage and the OMIDRIAssure program) and negative initial feedback. I've seen surgeons publicly speaking against Omidria without using the product only to see them becoming Omidria advocates afterwards. Luther L. Fry, MD, is the latest Omidria "convert" - he described himself as a "skeptic" who wanted to test Omidria for himself. The small randomized study that Fry conducted showed that:
Pupil size at mid-case and at the end of the case was significantly larger when Omidria was used.
Patient discomfort was not significantly different, but the discomfort level was so low that a conclusion could not be reached in the small study (60 patients).
Pupil size was significantly larger preoperatively, intraoperatively and postoperatively in the Omidria than in the control group.
The use of Malyugin has decreased by about two-thirds and Fry said that he "can be confident during the case that the pupil is going to stay up."
Here is another study showing Omidria's benefits. You can also watch a video of a surgeon discussing the use of Omidria and its benefits (the video is showing the surgery, so, it's sensitive material for some). You can also see Omeros's response to one of the surgeons that wrote a negative article about Omidria, as well as one discussion between two surgeons - this one is useful from a pricing perspective as well.
4. Cash burn and dilution
Yes, the cash burn was substantial in previous quarters, but should come down rapidly in the following quarters. If Omidria ramps up as expected in the following months, the cash burn in the next three quarters should be $10-12m, $5-7m and $2-3m, or $17-22m in a pessimistic scenario and probably under $15m under more optimistic assumptions. With the latest addition of $20 million from the bridge loan, Omeros's pro-forma unrestricted cash at the end of Q1 was $33 million, which should be enough to get the company to cash flow breakeven. And even if we assume more modest growth for Omidria going forward - for example, if it takes until Q4 2017 for the company to achieve cash flow breakeven, the total cash burn would probably be in the $40-50 million range, meaning that the company will need $15-20 million in additional financing. This amounts to 1.5 to 2 million shares at the current price, which translates into 4% to 6% dilution. Is this really a reason for such concern? Of course, this math assumes no payments from potential partnerships - Omidria in the EU and perhaps partnering of some pipeline assets outside of the U.S.
5. Poor share price performance in recent weeks
This is not actually a fundamental argument, but the share price performance has been disappointing in the last few weeks. The issues mentioned above are probably keeping the share price depressed (along with poor general market and sector sentiment), and I have taken advantage of the weakness to add shares to my personal portfolio and to the Long-Term Growth Portfolio in the Growth Stock Forum. The Q2 report should address some of the above-mentioned concerns, and Omidria revenues exceeding $13-14 million in Q2 will likely push the share price significantly higher, although I would be satisfied with $12-13 million.
And, once again, there is little or no value assigned to the pipeline, which might also give a big boost to the share price in the next couple of years depending on the outcome of clinical trials for several candidates in several indications.
Conclusion
I have seen zero negative changes to my thesis on Omeros over the last few weeks. There are several catalysts that might drive the share price significantly higher in the next year or two (other than the Omidria ramp in the U.S.), including the EU partnership for Omidria, positive data from clinical trials (OMS721, maybe even OMS824), other candidates moving into the clinic and partnerships for late-stage and/or early-stage pipeline assets (probably outside of the EU).
Disclosure: I am/we are long OMER.
I wrote this article myself, and it expresses my own opinions. I am not receiving compensation for it (other than from Seeking Alpha). I have no business relationship with any company whose stock is mentioned in this article.
Additional disclosure: This article reflects the author's personal opinion and should not be regarded as a buy or sell recommendation or investment advice in any way.