Shares of Halliburton (NYSE:HAL) have recently come under pressure, with the stock dropping by more than 6% since Thursday on the back of the weak US oil rigs report and the shocking Brexit vote. The stock could continue to struggle this week, but investors shouldn't panic.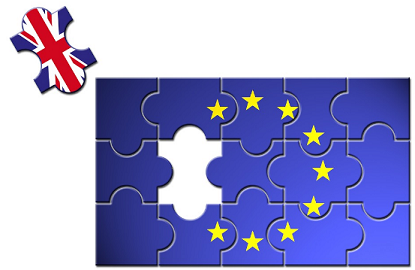 Image courtesy Pixabay.com
Halliburton has been struggling with shrinking revenues and earnings due to the slump in crude oil prices, persistent weakness in natural gas prices, reduction in drilling activity and an excess supply in the pressure pumping market. Last year, the company posted a 28% decline in revenues to $23.6 billion while it swung to a loss of $0.78 per share from a profit of $4.05 per share in 2014. Unlike its bigger rival Schlumberger (NYSE:SLB) which has significant exposure to international markets, Halliburton dominates North America which is responsible for more than 42% of its revenues. The drilling activity in North America, which is home to the world's shale oil and oil sands production, has declined more severely as compared to international market, dragging Halliburton's bottom-line.
Halliburton's failed attempt to acquire Baker Hughes (BHI) has also not helped. The proposed $28 billion merger, which was torpedoed by regulators on anti-trust concerns, has cost Halliburton billions. In the first three months of this year, Halliburton said that it spent $378 million as merger related costs, up from $79 million spent in the final quarter of 2015. It also has to pay $3.5 billion to Baker Hughes as the break-up fees. Halliburton also took additional debt to finance the ill-fated merger, which is going to damage the company's financial health. Its leverage, measured in terms of debt/EBITDA, could climb to more than 5-times in 2016, significantly higher than the around 2-times level seen before 2015, according to Moody's.
Meanwhile, in its recently released rig count report, Baker Hughes said that the total number of US rigs for the week ended June 24 dropped by three to 421 units. The total number of oil rigs declined by seven to 330 units while natural gas drillers added four new rigs, bringing the total gas count to 90 rigs. There were 438 fewer oil and gas rigs operating in the US at the end of last week as compared to the same week last year.
On top of this, the UK's decision to break with Europe has exacerbated an already uncertain macroeconomic environment, which is bad for oil and energy stocks. The sterling and UK's stock markets have borne the brunt, with the pound dropping to three decade lows against the US dollar while more than $180 billion have been wiped off from the value of FTSE-350. The US stock markets also have significant exposure to Britain, with the country accounting for more than 10% of sales for 30 S&P-500 companies, according to FactSet. As a result, one of the leading US index has witnessed the worst two-day drop in almost 10 months, with the S&P-500 falling by 5.3%. Overall, the global markets have lost more than $2 trillion in the aftermath of the EU referendum.
But despite the negative headline numbers that have dragged Halliburton stock, it is important to remember that fundamentally, the business environment for oilfield services company is improving.
The world has become more uncertain following the Brexit vote, but it is unlikely that this is going to have a major impact on oil market's fundamentals. The demand for oil is fairly inelastic and is not going to fall off the cliff, even if the British economy comes under pressure. According to Goldman Sachs's estimates, if UK's economy were to drop by 2% due to the Brexit vote, then its oil demand will drop by just 1%, which is just 0.016% of the world's demand. That's far too small to make any impact on a global scale.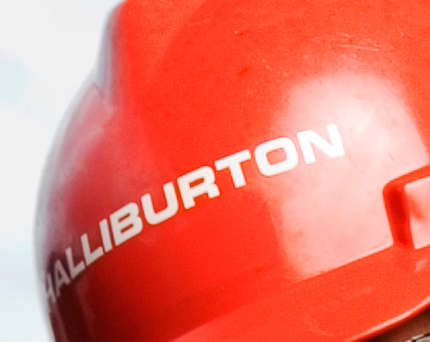 Image: Halliburton
More importantly, the latest US rig count report appear to have dimmed the outlook around US drilling activity, and by that extension, Halliburton, particularly since the rig count release came after prior reports which showed consistent gains in drilling activity. The US oil drillers added nine rigs for the week ending June 17 which was the third consecutive weekly increase. However, I believe that a closer look at the latest report reveals that the US drilling activity could resume its upward trend soon.
That's because although the total number of rigs in the US has declined, producers are ramping up drilling activity in low-cost oil producing regions. The Permian Basin, which is the most prolific and lowest cost onshore oil play in the US, is widely expected to lead the recovery in US drilling activity. And it may already be playing this role. Last week, the total number of rigs in the Permian Basin rose by 4 units to 150 rigs. Meanwhile, at Eagle Ford, another low-cost oil play in Texas, the total number of drilling rigs remained steady at 34 units until Friday after climbing by four rigs in the prior week. This shows that rigs are returning to work in the low-cost regions, and, barring any sharp decline in oil prices, this trend will continue in the future.
Some major Permian Basin producers, such as Pioneer Natural Resources (NYSE:PXD), plan to ramp up drilling activity in the coming months as oil holds its ground near $50 a barrel. Others, such as Occidental Petroleum (NYSE:OXY) and Energen (NYSE:EGN), have filed more than a 100 applications seeking drilling permits for Permian Basin. Moving forward, I believe the rig additions at Permian Basin and Eagle Ford will offset any negative impact of decline in drilling activity in other regions. The US rig count, therefore, will likely increase in the coming weeks.
The continued improvement in US drilling activity, which will be followed by decline in pricing pressure, will fuel Halliburton's turnaround. In North America, the company swung from an operating profit of $279 million in the first quarter of 2015 to a loss of $39 million in the first three months of this year. But with improvement in rig count, the business should return to profitability. That's unlikely to happen in the second quarter, given the rig count has just begun to climb. Remember, a couple of months ago, Halliburton said that the second quarter is going to be a challenging one, and Mark McCollum, Halliburton's CFO, has recently reiterated that warning. But Halliburton could begin to show first signs of a turnaround from the third quarter.
Note from author: Thank you for reading. If you like this article, then please follow me by clicking the " Follow" link at the top of this page.
Disclosure: I/we have no positions in any stocks mentioned, and no plans to initiate any positions within the next 72 hours.
I wrote this article myself, and it expresses my own opinions. I am not receiving compensation for it (other than from Seeking Alpha). I have no business relationship with any company whose stock is mentioned in this article.
Additional disclosure: I own shares of funds that may hold a long position in SLB, HAL.