This isn't another fundamental article on Brexit and its many possible consequences. Much of it is currently guesswork: there is bound to be a long period of uncertainty and political wrangling between UK and the EU; Central Bank intervention, or at least the rumor of, will no doubt spring up at some point; political parties in UK need to be rebuilt and a capable leader found.
I prefer to focus on the opportunities in the markets and to find a way to make money from the uncertainty.
Don't get me wrong: every investor should try and understand the myriad of changes Brexit will bring. I have read many excellent articles on Seeking Alpha and I'd say I have a decent grasp on the subject. But at the end of the day, I wouldn't know if we are just starting a prolonged bear market and global recession, or if I should go on a shopping spree as this is the buying opportunity of the year.
How I view the market
Brexit took the markets by surprise. The S&P 500 futures market traded at a new 2016 high only a few hours before the results started to come in. Very little (or even nothing) was priced in, which is why we saw the huge downside reaction. Only surprise events can move the market this way.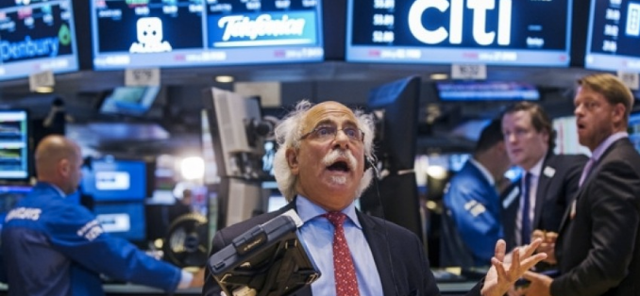 When markets are in shock they trade in similar ways. We never know exactly how the initial reaction will be - this is the most dangerous phase - but once a support level is found, we have a marker and we can start to navigate the subsequent swings. These will ultimately be decided by the outcomes of Brexit, but also by positioning, behavior, and sentiment of market participants. Fortunately for us, these market participants - us - tend to do similar things in similar situations.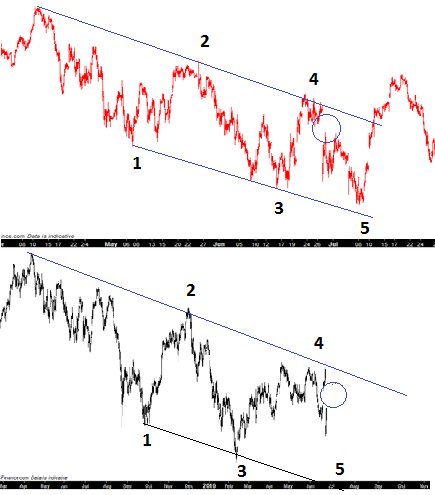 The top chart in red is a 1 hour chart of the German equity index (NASDAQ:DAX) from April-July 2015. The lower chart is a 4 hour chart of the Dax from April 2015 to current.
The structures have a fractal similarity. Traders using the current 4 hour chart are reacting in the same ways as the 1 hour traders in 2015. Positioning and sentiment is bound to be similar as the downtrends in both time frames have very similar structures.
The circled gap in the top chart was created when Greece announced a surprise referendum on whether to accept bailout conditions. It took the market completely off guard and led to a 5% gap down. Much political wrangling between Greece and the EU ensued (sound familiar?) and eventually the situation was resolved around point '5'.
The Brexit situation is of a larger scale and this is reflected by the fact it is playing out on a larger time frame chart. However, so far, this seems to be the only difference.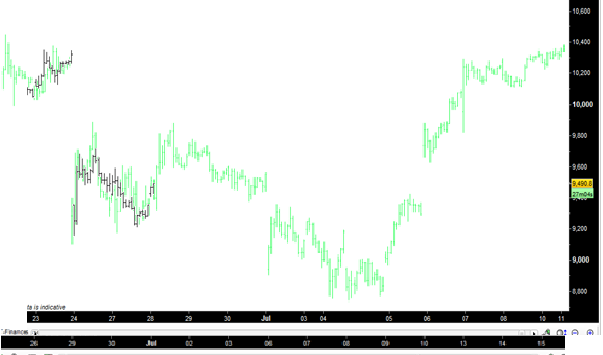 When you superimpose a 1 hour chart of the Brexit price action (black) on to that of the Greece crisis (green) it gives a fairly good idea of what to expect. The lows are not in, but there should be a very trade-able short squeeze.
I already used this 'map' on Monday to buy a few U.S. stocks and go long the S&P500. I will close those trades by the end of the week and will re-buy new lows. If you are a longer term investor you can hold and add new lows, but stops need to be fairly wide.
U.S. markets
On Monday's session the SPDR S&P 500 Trust ETF (SPY) fulfilled a head and shoulders target and is now getting a nice relief rally (currently +0.85%).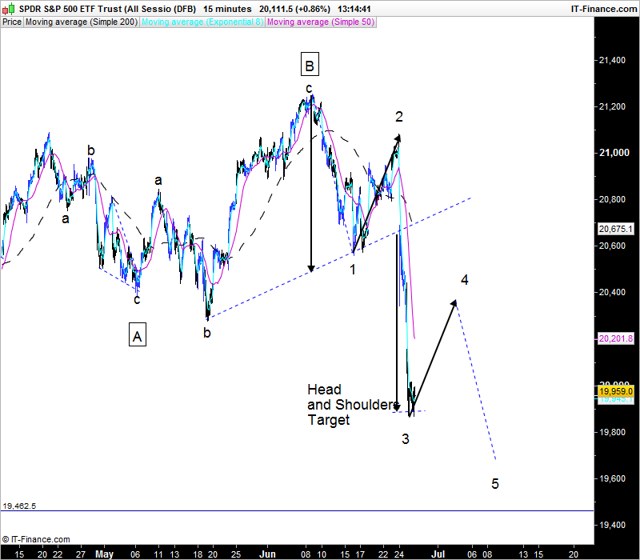 Many will think it has bottomed, but using the Dax 'map'. it appears likely the SPY will trade in a sideways consolidation between $199 and $204 (wave 4) before breaking down one last time to around $196-$197. This capitulation breakdown is where I will try and do most of my buying.
I particularly like Apple (AAPL) at $90.7 gap fill.
I have already bought Amazon (AMZN), as called on Twitter, and will hold.
Banks are also very good value and technically set up for a very big rally. I have already bought Bank of America, (BAC) at $12.5. Goldman Sachs (GS) is just finishing off a 5 wave decline from the June 2015 high. Retracing a one year downtrend will bring significantly higher prices.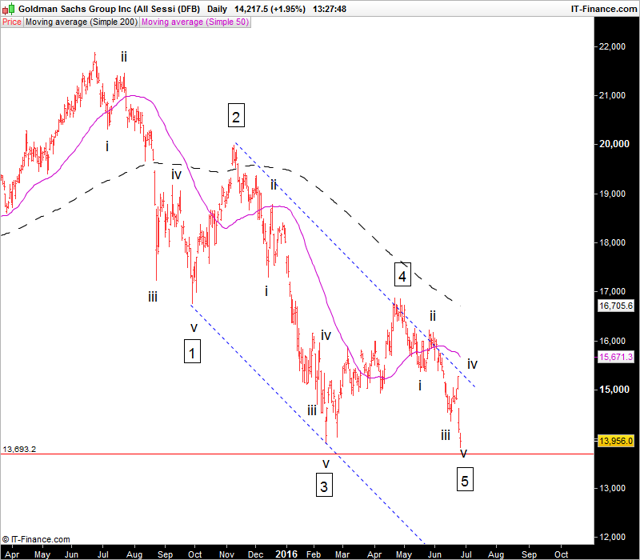 If you are wondering what all the numbers are for, and why I think the cycle from the June '15 high is coming to an end, read here for a basic introduction to Elliott Wave. This also describes why I think the S&P500 is set up for a considerable rally.
I aim to buy more stocks in mid July or when SPY makes new lows as per the chart above to complete the cycle down. All will be held for 6 months to a year. My target for the SPY is $235.
U.K. markets
The FTSE100 equity index appears to be holding up fairly well, but this is mainly down to the huge decline in GBPUSD. The FTSE priced in Dollars looks a lot worse. Bank stocks and House Builders have been hit the hardest and they don't look like reversing any time soon.
There may look like a lot of value in buying stocks so low, but it may be dead money for a long time as the Brexit process can take 2 years at least, never to mind possible recession and recovery.
One of the most interesting fractals I am using for a guide is that of Barratt Developments (OTC:BDEV), one of the largest Home Builders.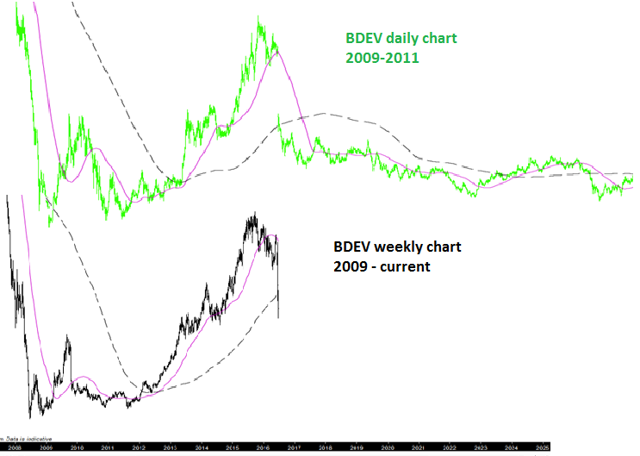 This is another case of the higher timeframe participants reacting in a similar way to those from an earlier period. Even the moving averages (50 period and 200 period) in the above charts are nearly identical in behavior.
You may say this is just co-incidence, but I use comparisons like this every day. I actually spotted this similarity and called the BDEV short before Brexit and the large decline, and here is the proof.
If the similarity continues, Home Builders have a long road to recovery and the downtrend may persist for another 10 years. There will be no 'V' shaped recovery.
Conclusion
Brexit will cause headlines and twitches in the markets for a long time to come. Some markets will be more immune to these than others and I plan on investing in the U.S markets as I believe they will show considerable relative strength.
Through studying previous shock events and how market participants behave in periods of uncertainty, we can plan for what may happen next. It can at least guide our expectations in a reasonable way.
Disclosure: I am/we are long AMZN, AAPL, BAC, GS, TWTR.
I wrote this article myself, and it expresses my own opinions. I am not receiving compensation for it (other than from Seeking Alpha). I have no business relationship with any company whose stock is mentioned in this article.