Stocks discussed on the in-depth session of Jim Cramer's Mad Money Program, Tuesday, June 28.
"When we look back at what this moment is about, when we search for the ultimate Brexit related worry; it's a recession," said Cramer. At such times, investors flock into super-growth stocks that are not affected by the environment. Hence, FANG stocks led the charge on Tuesday.
Brexit may affect the UK, but the market doesn't differentiate one country from another as stocks trade in baskets. The only stocks that are on their own are FANG stocks because they are the first ones to bounce back.
Facebook (NASDAQ:FB) announced two weeks ago that Instagram has crossed the 500M users mark. This was a great milestone for a company that signals accelerated revenue growth often desired by investors.
Amazon (NASDAQ:AMZN) issued a PR stating the strength of its Dash buttons which allow customers to order household products at the press of a button. Cramer was particularly impressed with one line in the PR, "The Amazon Dash Button is a huge success for Trojan Brand Condoms. It literally takes being prepared and protected to a whole new level, making condom buying as easy as pushing a button."
Netflix (NASDAQ:NFLX) is growing in leaps and bounds in terms of subscribers and is giving its competitors a run for their money. They received an upgrade from Stifel which has put a $143 price target on Netflix. "That's what I love about a FANG stock, there is always someone out there willing to reiterate their buy call when the smoke clears," said Cramer. Netflix has only 7% exposure to Brexit.
Lastly, Alphabet (NASDAQ:GOOG) (NASDAQ:GOOGL) is Cramer's least favorite stock in the FANGs as it is not bouncing back as quickly as it used to. The stock sells at 20 times earnings and is a household name with a huge pile of cash, although there is chatter about foreign exposure hurting the company.
Cramer wanted to add two more stocks to the high growth category - Broadcom (NASDAQ:AVGO) and Ulta Salon (NASDAQ:ULTA). Broadcom went up by 4.2% on Tuesday and Cramer believes it has more growth left. Morgan Stanley reiterated its buy rating on Broadcom since the 12 times PE multiple does not justify the high gross margins Broadcom enjoys.
Ulta Salon is a high growth stock that won't quit since it cannot be defeated by the likes of Amazon. It's a domestic name that investors flock to in times of turmoil. Ulta Salon did not sell off at all.
"Be aware that the high-growth game is one that never ends. These stocks will always bounce back, but the issue is from what level," said Cramer.
Off the charts
Whenever there is fear, volatility shoots up. Cramer went to the charts with the help of technician Marc Sebastian to find out the implication of Brexit on investor sentiment by reviewing the CBOE Volatility Index, better known as VIX.
VIX and the market trade opposite to one another under normal circumstances. As the fear rises, VIX goes up and the market goes down. The reverse is also true. This pattern was followed during the February lows when the VIX rose on market falls. As the market recovered in the following weeks, VIX fell.
In May and June, the pattern changed. The VIX rose along with the rise in the market signaling that the rally will be short-lived and investors feared a fall. The VIX rose as stocks fell on Friday on the Brexit vote. However, on Monday both markets and VIX fell together which meant that investors are not worried. That sentiment led to the rally on Tuesday.
Sebastian said that VIX can give false signals many times too. He believes that the Brexit damage is behind us and the sentiments are improving. Cramer agreed to his view and mentioned that as long as the market was not blindsided by another disaster, the averages will rebound.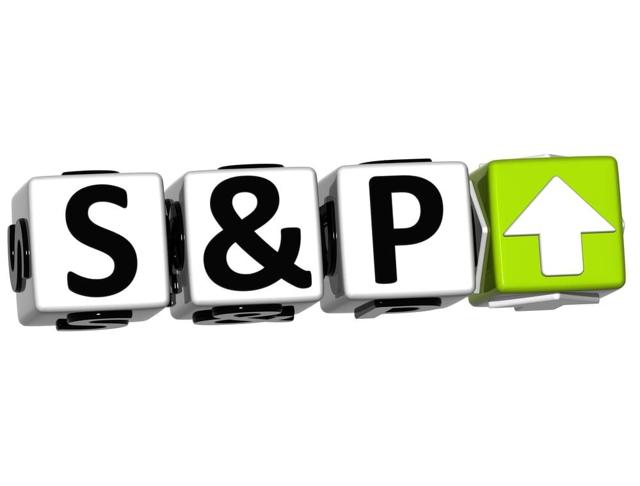 Insperity
The market has not been great this year, but Insperity is up 52% during this time. "When you see that kind of staggering move, you have to wonder what the heck is going on here," said Cramer. He reviewed the company to research what prompted the stock to rally.
Insperity is a BPO that handles HR and administrative processes. It's a 30-year-old company that has been public since 1997. It helps other companies succeed by taking care of tedious administrative tasks so that the management can focus on the bigger picture. They have more than 100,000 clients and a strong balance sheet.
In 2015, activist hedge fund Starboard Value took a major stake in the company that led to a 42% rise. After Starboard became the major shareholder, they issued a public letter mentioning the management's under-performance and steps to get the company back on track. They proposed cutting administrative and advertising costs and a buyback of stock.
The company reported a solid quarter in May and investors could see Starboard's efforts paying off. "This is the story of an underperforming company that has been whipped into shape over the past year-and-a-half by some smart activist investors at Starboard Value," said Cramer.
Activists at Starboard offloaded half their position in Insperity earlier this month. Cramer thinks this was like plucking low hanging fruit since the stock had run up a lot. It trades at 17.6 times earnings and is no longer cheap. Although it has more upside ahead, investors should not expect another 40% gain as the easy money is already made.
Off the tape
Cramer went off the tape to review privately held Everlane. It is an online apparel retailer that stands for transparency by providing customers with details such as break up of costs, factories making the clothing and who is running them. They also share details of the mark up on the merchandise versus how much it would cost at a traditional retailer. Cramer interviewed CEO Michael Preysman to find out more about this 6-year-old company.
Preysman mentioned that trends in the food industry are also coming in the apparel industry. "I came out of this as a complete outsider. I didn't know how this stuff worked, and when I found out that a basic t-shirt costs $7 to make and sells for $50, it's like, how does that make sense? People should know what the cost of their goods is and what they're getting. And that's why we did this," he added.
Everlane is making it transparent for customers to know where the apparel is made and they are selling it online by cutting middleman costs. They work with many factories around the world so they are not dependent on a single supplier.
Good working conditions for workers is also on their priority list. They stringently audit all the factories multiple times a year to ensure workplace and humane conditions.
Who benefits from Brexit?
Are there stocks that benefit from Brexit? "The pickings are so slim they are barely worth noting," Cramer said.
ARM Holdings (NASDAQ:ARMH) is one such company, as a 10% decline in the Pound leads to 15% rise in EPS. However, ARMH is levered to cellphones which are in decline mode and hence offsetting the gain made from currency.
JPMorgan (NYSE:JPM) stands to gain from Brexit as it can now take share from its European rivals who will face trouble for a brief period of time. However, the interest rates in the US are likely to remain low and hence will end up offsetting the gain in market share.
The only company that stands to gain a lot is Diageo (NYSE:DEO) which exports 90% of its product. Goldman Sachs has upgraded the stock to hold from sell. "People are going to drink, maybe even more heavily after Brexit. Plus, Diageo is a natural takeover target. I like it, but it's been hostage to Chinese export weakness, so don't get too cozy with it," said Cramer.
Viewer calls taken by Cramer
Bank of America (NYSE:BAC): It rides a lot on interest rates. Cramer is losing faith in the stock.
American Water Works (NYSE:AWK): The municipalities are eager to raise money which will help stocks like American Water Works. It's a good buy.
J.M. Smucker (NYSE:SJM): Cramer does not want to bet against them as they are in the pet food business too, which is great.
:::::::::::::::::::::::::::::::::::::::::::::::::::::::::::::::::::
Jim Cramer's Action Alerts PLUS: Check out Cramer's multi-million dollar charitable trust portfolio and uncover the stocks he thinks could be HUGE winners. Start your FREE 14-day trial now!
Get Cramer's Picks by email - it's free and takes only a few seconds to sign up.