Alliance Resource Partners (NASDAQ:ARLP) and its partner Alliance Holdings GP (NASDAQ:AHGP) are set to experience significant difficulties in the increasingly harsh US coal industry. While Alliance Resource Partners has long been able to avoid the troubles plaguing other major coal producers/marketers, the partnership is finally starting to succumb to the pressures of the industry. Given the market, regulatory, and technological headwinds facing coal in the US, even coal standout Alliance Resource Partners will have a difficult time surviving.
Alliance Resource Partners experienced a YOY revenue drop of 26.3% in its latest quarter, which is not so surprising considering the pressures on the US coal industry. In fact, natural gas recently overtook coal for the first time in the US. This shift in the energy landscape is extremely significant considering the fact that coal has been the historically dominant energy source by far. The rapid collapse of US coal is finally beginning to have a noticeable negative impact on Alliance Resource Partners.
Industry Downturn Is Finally Taking a Toll on Alliance Resource Partners
Alliance Resource Partners appeared to be relatively unscathed by the coal downturn over the past few years. At a time when major coal companies were collapsing, Alliance Resource Partners was actually able to expand its production and increase its revenues. Over the past few quarters, however, Alliance Resource Partners has finally started to witness a drop in revenue as a result of falling coal prices. Given the headwinds facing the coal industry, even Alliance Resource Partners will have an extremely hard time recovering.
While Alliance Resource Partners is doing a relatively good job of weathering the coal downturn by reducing production and cutting down on expenses, there is only so much that the partnership can do in the current coal environment. What's more, Alliance Resource Partners recently decided to reduce its quarterly distributions by 35% despite the fact that this year's distributable cash flow is expected to meet previous guidance.
Management stated that "this decision was made to ensure that Alliance maintains the access to a reasonable level of capital necessary to prudently manage its business for the future." In the current harsh capital environment, which has been made worse by the recent bankruptcies of major coal companies like Peabody Energy (BTUUQ) and Arch Coal (ACIIQ), Alliance Resource Partners will likely have an increasingly hard time growing and even maintaining revenues moving forward.
Coal Headwinds Are Too Powerful
The headwinds facing the coal industry are far too numerous and powerful for Alliance Resource Partners to overcome. Despite the fact that Alliance Resource Partners is operating in some of the most coveted coal locations like the Illinois Basin, the partnership should still have an extremely hard time withstanding the current prolonged coal downturn. The rise of cleaner energy alternatives and the trend of increasingly strict regulations are starting to make a significant impact on Alliance Resource Partners' business.
Even the most profitable coal basins are starting to feel the effects of the industry's headwinds.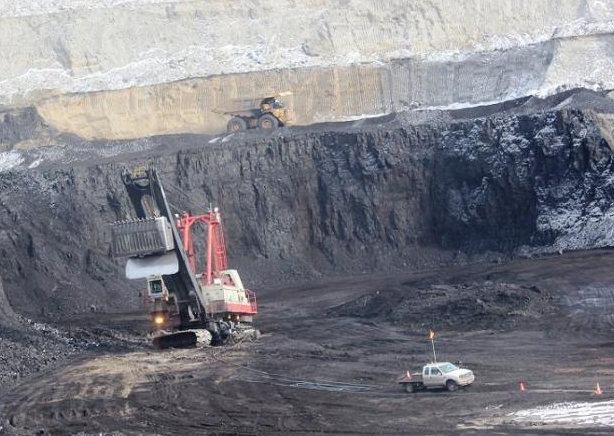 Source: mtpr
Alliance Resource Partners' declining coal volumes are extremely worrying. In the latest quarter, Alliance Resource Partners' total tons sold declined 21.% and 25.2% on a YOY and sequential basis respectively. Given the fact that Alliance Resource Partners has been able to consistently increase its production over the past few years, the partnership's recent production declines signify a large change.
The growing trend of anti-coal regulations and low natural gas prices should continue to exert pressure on Alliance Resource Partners' ability to produce coal. On top of these large near-term threats, renewables like solar will almost certainly take market share from coal moving forward. While Alliance Resource Partners has long been able to resist such headwinds through its strong management, superior operational capabilities, and prime mining locations, this no longer appears to be the case.
Given how dirty coal energy is and how fast cleaner alternative energy technologies are progressing (even natural gas is far cleaner than coal), the US will likely continue to shift away from coal. Market, technological, societal forces are aligning like never before in the growing battle against coal. While Alliance Resource Partners' high dividend yield of 11.5% may be appealing to many investors, the partnership is operating in a collapsing industry. There is very little to indicate that US coal will experience a turnaround anytime soon. In fact, all major signs point to a permanent industry decline.
Conclusion
Alliance Resource Partners still has more downside at its market capitalization of $1.1 billion and forward P/E ratio of 14. While Alliance Resource Partners is in a far better position than most of its competitors, the partnership is finally succumbing to general industry headwinds. There are far better energy stocks like First Solar (NASDAQ:FSLR) and SunPower (NASDAQ:SPWR) in burgeoning energy industries like solar. On the other hand, the coal industry will likely continue to reach historic lows and drag Alliance Resource Partners down with it.
Disclosure: I/we have no positions in any stocks mentioned, and no plans to initiate any positions within the next 72 hours.
I wrote this article myself, and it expresses my own opinions. I am not receiving compensation for it (other than from Seeking Alpha). I have no business relationship with any company whose stock is mentioned in this article.
Editor's Note: This article covers one or more stocks trading at less than $1 per share and/or with less than a $100 million market cap. Please be aware of the risks associated with these stocks.