With June coming to an end, one thing that can be concluded is that it has been an extremely bad month for airline stocks. In fact, the entire year seems to be a bloody one for airline stocks and its investors.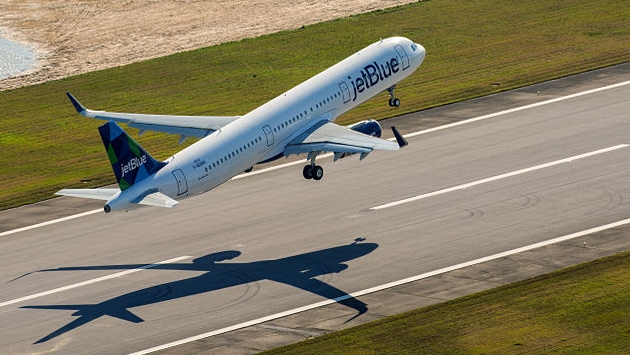 Earlier in 2016 US airlines were reporting record profits, after saw their share prices rising sharply in 2013 and 2014. In 2015 shares of the big airlines were almost flat, partly a healthy break in the run up but also caused by increased worries about the robustness of economic growth and terrorist attacks.
On the European mainland the playfield is a competitive one. Gulf carriers are cornering the European legacy carriers, while competition from low-cost carriers is fierce. Additionally, strikes among airline staff as well as air traffic controllers has cost the European airlines billions in revenue and profits.
Strikes
While European airlines are having a hard time to remain competitive, their financial results are overshadowed by resistance against restructuring, which often leads to strikes. The ultimate impacts are the loss in revenue due to canceled flights, lower consumer confidence in an airline and slowdown in cost restructuring leaving the airline in cost inefficient position. A good example is Air France-KLM (OTCPK:AFRAF), where Air France pilots are resisting against any form of restructuring. I wrote an article about it:"Air France-KLM: An Unhappy Marriage".
Terrorist attacks
With the impact of Brexit fresh on our memory, a second disruptive event has occurred. At Istanbul Atatürk Airport a bombing attack has taken place, marking the 18 th attack in Turkey this year and the fourth attack after the dramas in Paris (2) and Brussels. The attack follows shortly after the Orlando shooting and Shanghai bombing in June.
The attack in Brussels had little to no impact on airlines share prices. The attacks in Paris, on the other hand, did have some impact. Air France-KLM lost about 6% of its value following the attacks in November 2015, while SkyTeam partner Delta Air Lines (NYSE:DAL) lost 5% of its value. Other airlines such as Ryanair (RYAAY) and United Airlines (NASDAQ:UAL) saw a 2%-3.3% decline in share value.
The Orlando shooting primarily had some negative consequences for the stock prices of US carriers such as Delta Air Lines, United Airlines, Southwest Airlines (NYSE:LUV). The US Global Jets ETF (NYSEARCA:JETS) lost 3% after the shooting.
Today's attack at Europe's 3rd biggest airport will likely have consequences for the stock prices of airlines all around the world. It is likely that demand will drop following the attacks, this is something that can also be observed after attacks on popular holiday destinations and airplane crashes.
Although this drop in demand tends to be temporary, it does affect airline's top and bottom lines in some way. Additionally, with attacks occurring every few months this temporary drop in demand could lead to a structural low demand which could lead to shares of airline stocks to nose dive due to lower top and bottom line results and overcapacity.
Brexit
In an article about the outcome of the EU Referendum in the UK, I already wrote that the current uncertainty could lead to a recession in the UK and could spread to other European countries. Airlines depend a lot on economic activity, so a recession in the UK which is a likely scenario could also put pressure on the results of airlines.
Following the Brexit vote the Jets ETF has lost 10% of its value. The US legacy carriers such as Delta Air Lines and United Airlines lost 13.5%-16.3% respectively. The European legacy carriers lost 8%-11%.
International Airline Group of which Aer Lingus and British Airways are part has given a profit warning after the outcome of the EU Referendum and saw its share value shrink by 32%. Low-cost carrier Easyjet saw its value getting axed by a third. Irish low-cost carrier Ryanair saw its value shrink by 17%. Richard Branson, founder of the Virgin Group, said that the Virgin Group which has some stakes in some Virgin branded airlines and travel companies said the value of his company has shrunk by a third.
Conclusion
While airlines have been able to benefit from low fuel prices, it seems like the party is over for airlines, at least for the short term. For the long term IATA forecasts still expect strong growth, but for the short term the implications of a Brexit and the continued terrorist attacks in Europe weigh in heavily.
After the Brexit vote, UK carriers lost a third of their value but remain relatively unattractive given the uncertainty that the country is in now. Carriers with exposure to the UK such as Air France-KLM and Lufthansa are not any more attractive. European low-cost carriers are still most attractive compared to their legacy counterparts.
US carriers such as Delta and United do have some exposure to the UK, although less than their European counterparts, which could also face financial consequences from the outcome of the referendum.
The safest investment in airline stocks at this point seems to be US domestic carriers, which have very low exposure to the Brexit and little exposure to terrorist attacks in Europe, although terrorist attacks of course also could occur in the US.
For now, I would stay away from European airlines, hold US legacy carriers and look for possible entries in stocks such as Southwest Airlines, JetBlu (NASDAQ:JBLU) and Alaska Air Group (ALK). I have a preference for the latter two.
Which airline stocks are your favorites at the moment? Let me know in the comment section.
If you would like to receive updates for my upcoming articles, please click the "Follow" text at the top of this page next to my profile.
Editor's Note: This article discusses one or more securities that do not trade on a major U.S. exchange. Please be aware of the risks associated with these stocks.