One of the single most prominent bull theses I've heard regarding Chesapeake Energy (NYSE:CHK) is that higher commodity pricing will be the saving grace of the E&P; and to a point, admittedly, I agree with this. But that "point" of agreement, which again admittedly is variable to its own individual degree, in my opinion isn't within realistic realization reach for Chesapeake. At least not within a time frame that Chesapeake would need to realize it for it to preserve the equity value of the enterprise. Equity value, for those invested in Chesapeake's equity, is quite literally all that matters.
Put simply, while to say that there isn't a single commodity deck in which Chesapeake's "better than simple survival" prospects don't improve is to be misled - that much is true and that much I'll openly admit. But, in that same breath, to think that the current commodity pricing deck or even a deck within reasonable reach will alter the prospects of Chesapeake's 1) viability and ( more importantly to those long Chesapeake equity exposure) 2) equity price is also to be misled. In fact, both longer- term and immediate-term Chesapeake equity, EBITDA, and capital-productivity data clearly and irrefutably evidences this; so too does longer-term and immediate-term commodity pricing and cycle data.
I'll express both concepts using an advanced analytics engine and three dimensional modeling (x, y, and z-axis based) in the screencast below. Within this particular screencast, I also breakout a focused analysis on immediate-term data - trailing twelve months - as this was a high volume request following my comprehensive bear thesis publication. Upon review of my comprehensive bear thesis there was a contingent of Chesapeake bulls which argued that the data I was presenting was skewed because it was of longer duration (i.e. periods that weren't relevant or highly comparable to the current period data). I'll evidence within the screencast below that not only is this NOT true but that the immediate-term data should become more proving of my thesis by the day.
For the convenience of those viewing the screencast as well as to help facilitate a more critical analysis of the data and modeling, I've also provided a full roster of the data-visuals created (and analyzed) within the screencast. These can be found below. Finally, I've provided a "relationship breakout" - which illustrates the workbooks and overall data sets used in forming my comprehensive bear thesis - so that screencast viewers will know that the data presented within this note is in no way reflective of all factors considered (in forming the bear thesis).
Enjoy.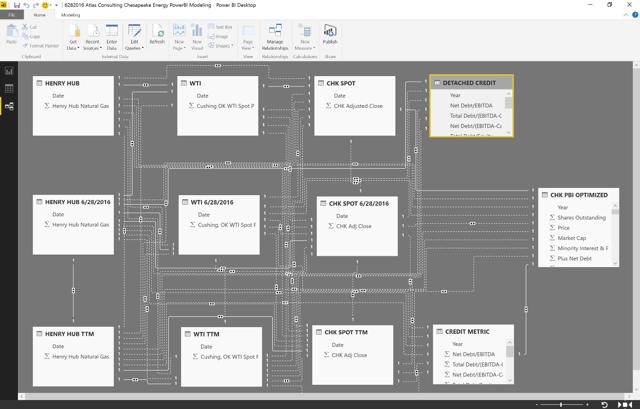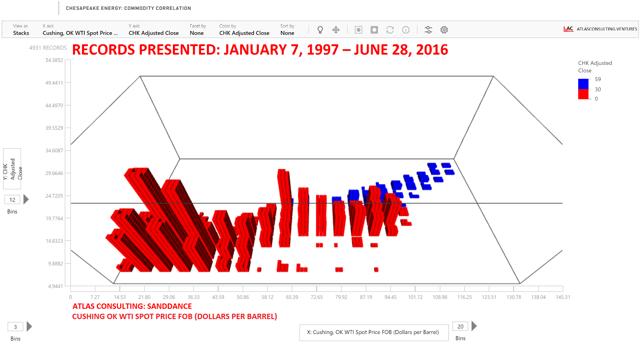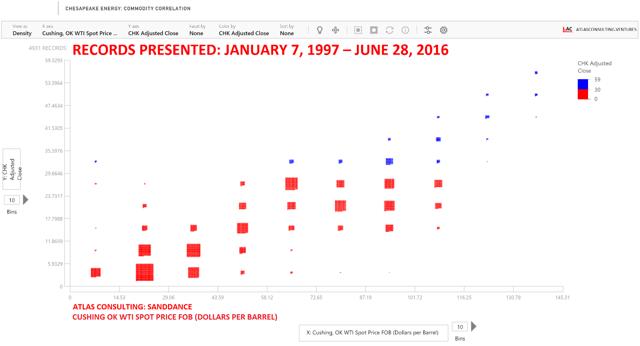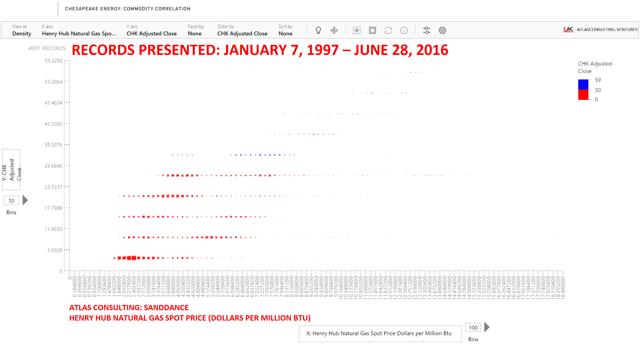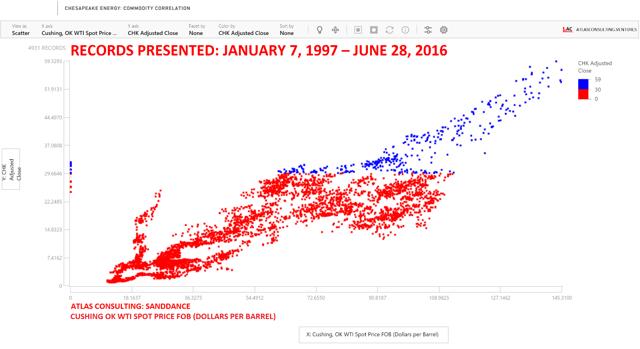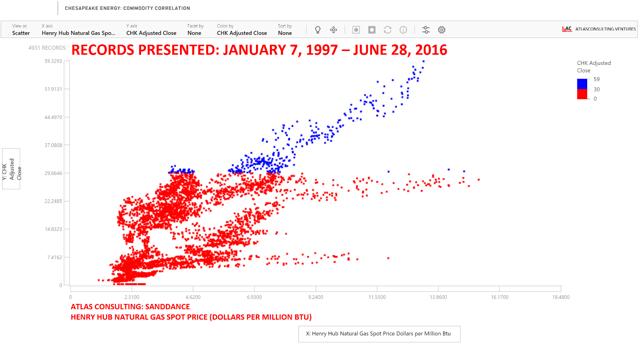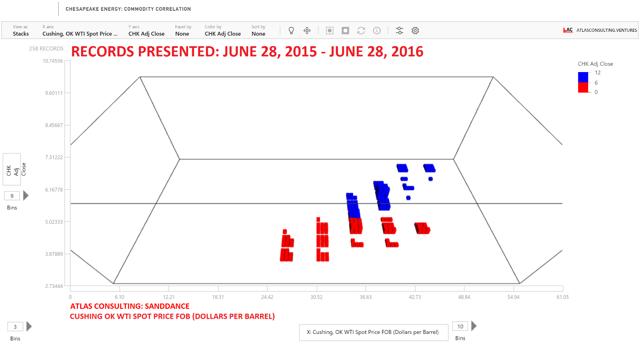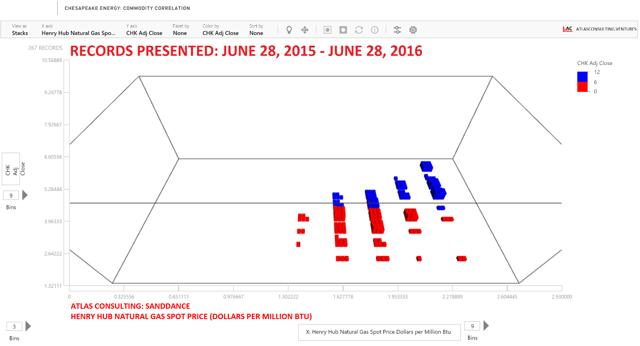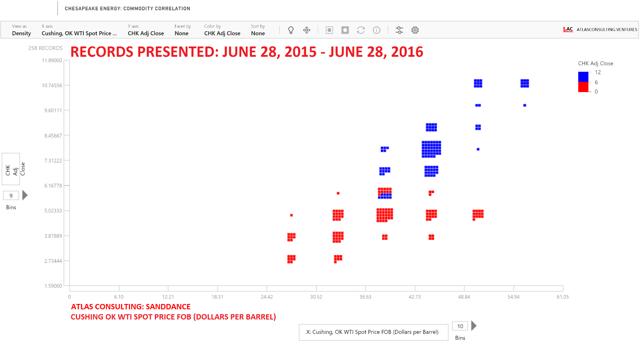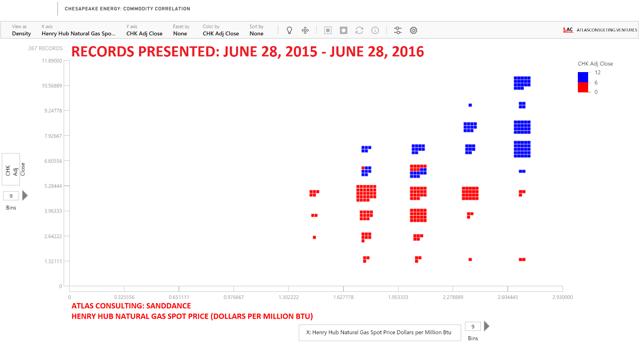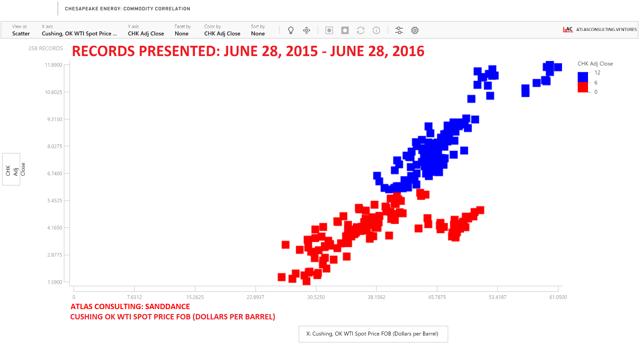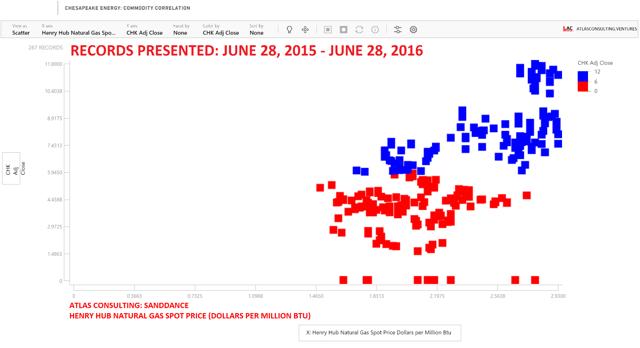 Disclosure: I am/we are short CHK.
I wrote this article myself, and it expresses my own opinions. I am not receiving compensation for it (other than from Seeking Alpha). I have no business relationship with any company whose stock is mentioned in this article.