The current monetary policies have reduced the potential yield that can be obtained from many asset classes. With bond interest rates at record low levels, many investors are turning their attention to high dividend yield stocks. However, it is important to select high yields that can deliver today, tomorrow and that can potentially be increased.
Here I present 8 companies that offer an interesting yield but that also have a low payout ratio, reasonable P/E and positive growth prospects. These companies are stable, reasonably leveraged and market leaders in their segments, making good assets in a high yield portfolio.
Agrium (AGU, dividend yield 3.5%) is a global producer and marketer of fertilizer and a major retail supplier of agricultural products and services. The recent fall in commodity prices have brought this stock down to interesting price levels. For example, wheat has lost approximately half of its value from the peaks reached in recent years. Low prices for agricultural products reduce the incentive for farmers to invest and buy fertilizers. A recent Bloomberg article mentioned that lower nitrogen-fertilizer prices and a weaker agricultural outlook are expected beyond 2016. In this difficult environment Agrium has managed to maintain its competitive position and has a healthy balance sheet with a debt to equity of 73%. Today it trades at $89 with an expected EPS of 5.71 in 2016, and 6.5 in 2017. The dividend payout is still a reasonable 61% so the dividend is likely to be maintained if not increased. In fact, in recent years, the company increased its dividend from $0.5 in 2013 to the current $0.875.

Amer Electric Power (AEP, dividend yield 3.26%) is a public utility holding company. Utilities are a defensive investment due to their stable revenue streams and regulated environment. The firm obtains its revenues from approximately 5.4 million customers geographically located in 11 states. This provides a stable and geographically diversified source of revenue. On top of that, AEP is investing $5B a year to fuel its earnings' growth. AEG is expected to grow its earnings base from the shale business in Texas and Ohio and, in particular, from the numerous expansion projects in the oil and gas industry that are coming online in the next months.
These investments are expected to bring its EPS from the 3.67 for 2016 to 3.84 for 2017. Considering that it currently trades at $68, its P/E is a reasonable 18.5. Therefore, AEP offers a good return on investment and a conservative balance sheet with debt to equity ratio of 98% (reasonable for utility companies). With a payout of 61% the dividend is likely to be maintained or increased in the future as it has been in the past. The dividend has been increased regularly from 2004 ($0.35) to today ($0.56).
Exelon (EXC, dividend yield 3.6%) is another interesting utility. The company is engaged in the production, purchase, transmission, distribution and sale of electricity to residential, commercial, industrial and wholesale customers and the distribution and sale of natural gas to residential, commercial and industrial customers. EXC is slightly more leveraged than AEP with a debt to equity of 110% but with an interest coverage of 48.30 is a conservative investment. The stock currently trades at 35$ with an expected growing EPS of 2.54 and 2.65 for 2016 and 2017 respectively. The payout is a very conservative 50%. However, in this case the dividend has been less regular. In 2005 was 0.40, it went up to 0.53 in 2014 and now stands at 0.31.
Boeing (BA, dividend yield 3.4%) was founded 100 years ago and has become one of the world's major aerospace firms. This is one of my favorite stocks due to its strong competitive advantage and the growing aerospace market. Boeing is the world largest aircraft manufacturer in terms of orders, deliveries and revenues. It complements its aircraft business with a solid aerospace and defense segment. To strengthen its product offering BA is in the process of releasing its new 777-X that will be the largest and most efficient twin-engine jet in the world (see picture).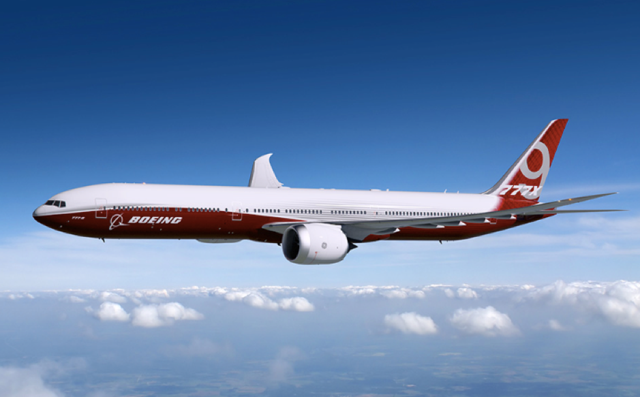 The aerospace industry, and in particular the commercial space, are expected to double in the next two decades. Boeing expects the global commercial fleet to reach 43,560 airplanes, fueled by sustained 4.9% annual growth in commercial passenger traffic. The bulk of this growth is coming from Asia which is forecast to purchase around 35,000 new planes (source: USA Today). The competitive position of BA will allow the company to be one of highest beneficiaries of this bonanza. For example, BA recently signed a large contract with Iran to provide 100 planes (source: Bloomberg).
A growing industry and a sustainable competitive advantage has helped the company to generally beat EPS expectations. From the graph below we can see that Boeing beat expectations every quarter but the last.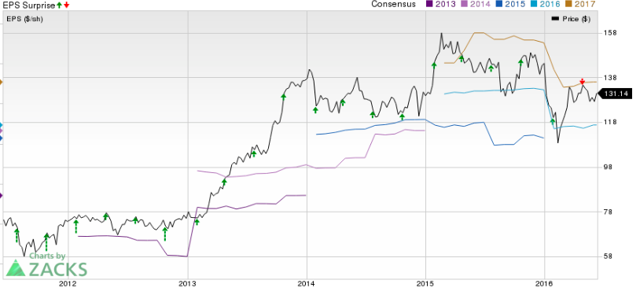 Compared to the previous stocks, BA has a higher debt to equity ratio standing at 212% but the interest coverage is a safe 24.49. The stock currently trades at $127 with expected growing EPS of 8.47 and 9.53 for the next two years. The company is not only growing its profits, but is also rewarding the shareholders with a yearly dividend of 4.36$ (payout of 51%). A low payout and a number of regular dividend increases (from $1.10 in 2006 to the current $3.82 per share) make it a compelling dividend stock.
Cisco (CSCO, dividend yield 3.7%) is a key investment in the booming big data and cloud industries. A recent research argues that the market for big data is expected to grow from $28.65B in 2016 to $66.79B by 2021, at a high compound annual growth rate of 18.45%. Similarly, the cloud computing market will reach $203.9B this year, up from $175B in 2015 (source: Gartner). Considering that CSCO is the top router and switch vendor, as well as market leader in WLAN and Ethernet switching (source: Infonetics), I believe that it is well positioned to benefit from these positive industry trends.
During the dot.com bubble Cisco went on to become one of the most valuable companies in the world with a market cap of $555B. Nowadays CSCO is a different and more stable company with a more reasonable capitalization of $142B and a more conservative management that managed to consistently beat analysts' expectations. Further, the company has low leverage with a debt to equity ratio of 39% and an interesting dividend yield of 3.7%. The stock trades at 28$ and the EPS is expected to be 2.13 and 2.23 for 2016 and 2017. CSCO rewards its shareholders with a tasty dividend coupled with a low payout ratio (49%). The company started paying a dividend only in 2011 but it has rapidly increased it since. In 2011 the dividend was $0.06, while today is $0.89.
Emerson Electric (EMR, dividend yield 3.7%) is one of the oldest and most stable U.S. companies. EMR was founded in 1890 and it has thrived since. EMR designs, manufactures and sells a broad range of electrical, electromechanical and electronic products and systems. EMR Commercial & Residential Solutions is highly related to the construction industry. The National Association of House Builders predicts that the housing market will improve over the next few years. The association forecasts the housing market activity to improve from 4,626,000 units in 2015 to 4,965,000 in 2018 (86% of commercial and residential solutions' revenues are generated in the U.S.). EMR will also benefit from a recovering oil price which will drive investment in the oil and gas industry where EMR is exposed.
Not surprisingly, EMR belongs to the family of dividend kings. EMR has paid increasing dividends for 60 consecutive years, starting in 1956 with a dividend of 0.0051, it has increased it to 1.88 in 2015 (split adjusted): a 168X increase! The long history speaks for the safety of this stock and how conservatively the company is managed (debt to equity ratio is 52%, dividend payout of 62%). The stock price has recently went through a bad period, coming down from a peak of 70$ reached in 2014 to the current price of $50.6; with an expected EPS 3.08 and 3.32 (in 2017), the company is reasonably valued at a P/E of 16.6 and the current price offer an interesting entry point.
Harley Davidson (HOG, dividend yield 3.2%) is an American motorcycle manufacturer. The company operates in two segments: Motorcycles and Related Products and Financial Services. The stock has recently been through a sell-off and the share price has fallen from $70 at the end of 2014 to the current $45. This is due to two main reasons: pessimism around the competitive advantage of the Harley brand vis-a-vis cheaper Asian brands, and an aging customer base.
Competitive pressures reduced the sales of new motorcycles by 1.3% to 264,627 units in 2015, particularly because of weak retail sales in the U.S, Canada, Latin America and EMEA. Lower sales and foreign currency effects resulted in a 4.7% fall in revenues. Further, the Harley brand has not managed to appeal to millennials as much as to baby boomers. In order to stop this negative trend, the Harley management has recently admitted that it needs to step up its game, increase brand awareness, and spend more on R&D and marketing, to bring-in more customers to the Harley brand (source: Forbes).
Notwithstanding this negative sentiment, this stock is one of my favorites and I believe that its iconic brand and a fresh strategy (coupled with a low valuation) will reward its shareholders. Despite the pessimism around the Harley Davidson brand, it is actually the 279th most valuable brand in the world and it is climbing positions (from 356th last year, source: Brand Directory). HOG is also investing in the motorbikes of the future with its all-electric motorbike (see picture, I personally love it!) and cheaper models that are more likely to be attractive to a younger crowd. For example the new Street 500 now sells for just $6,489.
Although the company has an aggressive debt to equity ratio of 288%, its interest coverage is a reasonable 58. The risks mentioned above and the ciclicality of the business reduce the safety of the dividend. For example, in 2010 HOG cut its dividend from 1.29 to 0.4, but it has since increased it regularly to come back to the previous levels. However, with a payout of only 35%, the current dividend looks safe. Analysts forecast the EPS to grow from 3.69 (in 2015) to 3.97 (in 2016) and 4.30 (in 2017). Considering that the stock currently trades at $45, the valuation looks attractive (P/E at 11.2) and, although the stock is slightly riskier than others, it has lots of upside potential.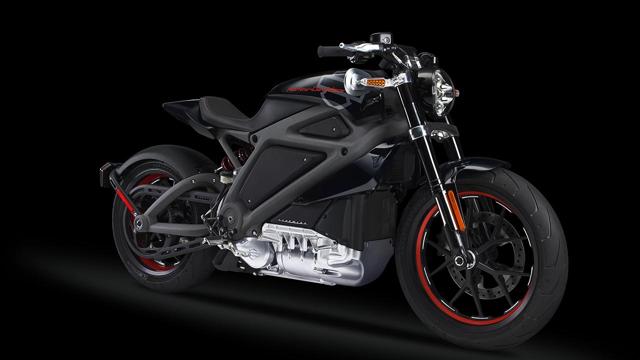 International Business Machines (IBM, dividend yield 3.2%) is an information technology company. IBM was founded in 1911 and, during its long history, has reinvented itself many times over. Today, is not an exception. IBM is moving away from its mainframe core business and is investing heavily in new businesses such as cloud, analytics, big data, Watson (see picture), mobile and security. This move comes at a time where IBM's core businesses are suffering and the revenues are declining. Total revenues declined from $92b in 2014 to $81b in 2015. Although this number is worrisome, most of the decline is due to currency fluctuations and divestitures. Adjusting for these factors, the yearly decline is only 1.2%. Of course a decline is always bad news, but the trajectory and IBM's investment in its "strategic imperatives" offer strong future opportunities.
To revamp growth IBM has invested over $30b in five key growth areas: Analytics, Cloud, Mobile, Security and Social. These areas offer an incredible potential that is already being captured. Year on year, these segments grew by 17%. In detail, Analytics grew 9%, Cloud 36%, Mobile a staggering 93% and Security 20% (Social is basically flat). Revenues generated by these areas now represent 37.4% of IBM's total revenues (source: IBM 2015 annual report and Q1 2016). Such growth is impressive, considering that in 2010 strategic imperatives represented only 13% of total revenues. This growth trend is expected to continues since, as I mentioned above, sectors like cloud and big data are expected to grow substantially from the current levels. These numbers are more appropriate for a tech start-up than for a giant like IBM.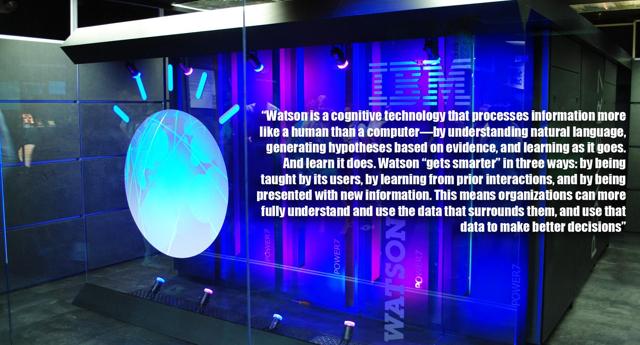 Therefore, a visionary management, a long history of success and a low valuation make this stock my top pick. I believe that the direction taken is very promising. IBM currently trades at $148 and a low P/E of 11. EPS for the next two years is expected to be 13.5 and 13.9. IBM rewards its shareholders with a substantial buy back program and a generous dividend (payout 41%). This stock is a great investment for those who believe in the strategic turnaround of the company.
Conclusion
In the current environment high yields stocks offer one of the few investments to achieve a good yield. However, high yields may not be sustainable in the future. A recent example is represented by many commodities related businesses that substantially cut or cancelled their dividends. Therefore, I tried to present a list of companies with robust yields but low payout ratios and conservative balance sheets. Although these requirements are not a guarantee of future growth and increased dividends, they offer protection in case of a downturn, which seems all the more likely.
As always, thank you for reading. If you wish to follow my future articles, just click the "Follow" button next to my name at the top. Thank you!
Elsewhere on Seeking Alpha:
- Does Brexit Affect The Bayer-Monsanto Deal?
- Current Monetary Policy - The Unintended Consequences