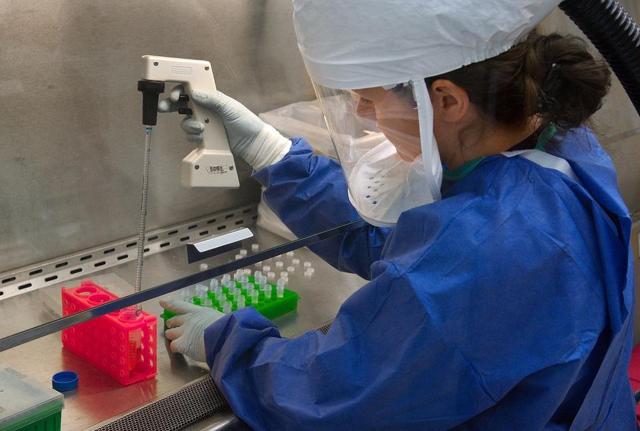 Starting in the summer of 2015, if investors were following and investing in biotechs, they began to see these stocks were collectively rolling over and picking up speed to the downside. Looking back to the earlier periods of 2015, biotech had been on a veritable rocket ride upward and reaching stratosphere levels. Small, underfunded, and years from even filing for FDA approval for their product, we saw some of these stocks sporting billion dollars plus market caps based on $50.00 or more per share valuations. As if valuations having gotten out of line with reality weren't enough, the issue of drug pricing hit the political arena with this topic becoming a political fodder in the presidential campaigns. If this wasn't enough drag on the biotechs and pharmaceutical stocks, we soon saw the ultimate greed king, Martin Shkreli, get a well-deserved "perp walk" with him donning his hoodie as he enters the Federal Court in December 2015. Between Shkreli and the former CEO of Valeant (NYSE:VRX), there is no wonder why the pharmaceutical industry was due for a reality check based on malfeasance and utter stupidity.
Then, with the arrival of the New Year and hopes for a more positive market, the acceleration to the downside went unabated, rather it was picking up steam, paring further valuations from both large and small players in the medical companies. However, from my view point, if one wants to invest in the most viable market for stocks that have the most potential for capital gains, that opportunity still lies within the biotech sector.
But let me add further to my stated position about one finding rewarding capital gains in biotechs. Long-term biotech investors have seen grave yards filled with the failures of companies thought to be holding buckets of gold for investors at the end of the rainbow.
So with my caveats and attempt not to demonstrate irrational exuberance, as we entered February 2016, I thought the downward momentum had run its course and that the biotech stocks having underlining merit could be ready for a rebound. Based on my assumption, on March 4th, 2016, I shared my opinion in an article for Seeking Alpha readers. I followed up with an update in another article. I used one specific stock with detailed information as a basis for my article. I then gave my opinion on seven other biotechs that I thought had the merit for consideration. What I would like to do with this article is give an update on these eight stocks and what I think might be in store for the rest of 2016.
But let me first update the biotech market when compared to the overall market reflected by the NASDAQ Composite Index, where most of the biotechs are traded:
| | | | | |
| --- | --- | --- | --- | --- |
| Year to Date Data as of July 1st, 2016: | | | | |
| | | | | |
| NASDAQ Biotech Index (NBI) | | | | -22.38% |
| S&P Biotechnology Select Index (SPSIBI) | | | | -20.52% |
| NASDAQ Composite Index (NCI) | | | | -2.89% |
| | | | | |
The first thing for noticing in this chart, market segments can trade independently of the overall market - at least the biotech stocks YTD have shown this ability. The second thing one can note when comparing the biotech indexes to the stocks that are in my model biotech portfolio is timing. As in the real estate market, the mantra is Location, Location, in the biotech market, the mantra should be Timing, Timing. If one had bought the collective group in my portfolio at the beginning of January 2016, the ensuing results would be drastically different from the current results. My point is simple! The easiest thing an investor can make is a decision to buy a particular stock. The hardiest thing for an investor to make is the decision when to SELL a particular stock.
My CPA once told me, "Never complain about having to pay taxes on profits." Guess what I had been complaining about that instigated his comment? For a clue, the next year, when I was complaining again, he said, "You didn't listen to what I told you last year."
Cardinal Rule #1: When the money tide turns against you, get out of the water!
As cited above, the original portfolio consisted of eight stocks with prices based on the close of trading, February 26, 2016. In the interim, I shared articles on SA for three other stocks, making 11 stocks currently in the portfolio. The following update reflects the three new stocks with the respective pricing as of the date when the article was published on SA.
Looking For Diogenes Model Biotech Portfolio:

2/26/2016

7/1/2016

U&D%

$7.82

$9.13

16.70%

$19.49

$25.95

33.10%

$9.16

$13.58

48.20%

$17.66

$17.09

-3.20%

$11.27

$14.40

27.70%

$46.71

$52.71

12.80%

$13.71

$16.08

17.20%

$27.79

$23.81

-14.30%

$12.49

$14.41

15.30%

4/1/2016

$16.17

$19.98

23.50%

5/13/2016

$31.62

$35.04

10.80%

5/27/2016
Current Update on Each Stock in the Portfolio
Adaptimmune
This company is domiciled in the United Kingdom with a business model designed around developing new therapies using its immunotherapy T-cell receptor platform. Its effort is focused on treatments for patients with solid tumors, plus hematological cancers. Such work focused on immunotherapy encountered a multitude of adverse events early on. Initially, these adverse events placed this mode of treatment under a skeptical perspective by the research community. Slowly, and with newer clinical results, we are seeing much more favorable study results and better management of adverse events.
Adaptimmune is a newcomer to the playing field, but even with clinical results in Phase 1/2, we are beginning to see positive trends. It has apparently demonstrated enough positive vibes with its work as it has already signed a development partnership with GlaxoSmithKline (NYSE:GSK).
Now, let me share another of my Cardinal Rules; never buy a biotech stock with the only basis being the potential of it being taken over by a larger pharmaceutical company. Trust me. Waiting for such events happening will take considerable amount of time than it took Mickey Rooney to divorce one wife in order to find the next one. With that said, one of my more profitable biotech investments was a German biotech named Micromet. Back in 2012, Amgen (NASDAQ:AMGN) took it out with a purchase price of $1.6 billion, allowing me to double my money in less than a year. Micromet was an early player in the immunotherapy field with blinatumomab. Amgen had already secured the FDA approval for the drug in 2014, however, in February of this year, it announced positive Phase 3 results for expanding the drug into new indications.
So this is where we are in 2016. This area of cancer therapy development is gaining momentum. There are no sure bets, as the earlier AE episodes could once again rile the enthusiasm for this approach. But, as we see continued efforts for developing more effective therapies, we know that most of the major pharmaceutical companies are in dire need for refilling their pipelines. In the case of Adaptimmune, it is already in a working relationship with Glaxo. We know that Glaxo has its needs and it has the cash on hand to make acquisitions that could fill its pipeline.
But, as we wait, note that Adaptimmune is well capitalized with the latest data indicating it has current assets totaling approximately $238M, current liabilities a mere $19M, and no long-term debt. Also, it appears its management and science team are made up of individuals having excellent qualifications.
Using the $1.6 billion take-out price Amgen paid for Micromet in 2012, if Adaptimmune could garner a comparable price, this would mean, based on the current price, the buyer would be paying 2.5 times or more than $20.00 a share.
Alder
Alder is developing a new drug for treating the growing need of migraine patients. This need has created an increasingly large market due to the debilitating effects that migraines present worldwide. Migraines represent one of the most pervasive reasons for workers missing work and productivity levels.
On June 11th, 2016, Alder presented its current data at the American Headache Society held in San Diego. The following are the program highlights for the oral presentation made by the Alder official:
"Oral presentation by Jeffrey T.L. Smith, M.D., FRCP, Senior Vice President, Translational Medicine at Alder: 'Randomized, Double-Blind, Placebo-Controlled Trial of ALD403, an Anti-CGRP Peptide Antibody in the Prevention of Chronic Migraine'
• A single intravenous (IV) dose of ALD403 100 mg or 300 mg met the primary efficacy endpoint of the trial, a 75% reduction in migraine days over the entire 12 weeks in 33% and 31% of patients, respectively (p < 0.05).
• A single administration of ALD403 resulted in an immediate and durable mean reduction in migraine days from baseline throughout the 12 weeks at the 300 mg (p < 0.005), 100 mg (p < 0.01) and 30 mg (p < 0.005) dose levels, meeting the secondary efficacy endpoint.
• The 10 mg dose was identified as sub-therapeutic.
• The safety profile was consistent with earlier ALD403 clinical trials; no drug related safety signals were identified in this trial."
The following are the comments made by the CEO following the presentation at the annual American Headache Society meeting in June:
"We are encouraged by the data presented from these studies, and believe they demonstrate the potential for ALD403 to be a best-in-class therapeutic, with robust and immediate migraine prevention via a single infrequent quarterly administration. A 75% reduction in migraine days for patients with chronic migraine, a severe form of the disease, can transform the lives of patients by giving them back roughly two weeks of their lives each month. Additionally, these data support a quarterly, single injection dosing strategy with ALD403 and multiple routes of administration to provide patients with convenience and flexibility. We are continuing to advance the ALD403 development program and expect to announce 24-week data from our Phase 2b study in chronic migraine in the third quarter and to initiate PROMISE 2 later in the year, the second of two planned pivotal clinical trials intended to support a biologic license application submission to the U.S. Food and Drug Administration."
The key points of this data is the fact that efficacy represented a clear benefit and duration for the dosing. Also, it's important to note this data was based on randomized, double-blinded, and placebo-controlled clinical trials. This data was based on 12 weeks. Current plans are for the 24-week data being released during the current third quarter. Should this trend for positive data continue with the upcoming presentation, one should expect seeing much activity with the stock. We could see it regaining its current 52-week high for valuation. Also, if one reads the recent chatter by analysts, it appears that Alder could be a prime takeover candidate. Based on the current results, Alder continues to be a prime biotech for one's investment in this segment of the market.
Bellicum
I recently had the opportunity to attend the annual stockholders' meeting, where I came away more impressed with this company. For starters, the CEO opened the meeting with a collage of pictures showing the number of patients who were alive and thriving after being treated with Bellicum's cancer therapy. Its lead candidate, BPX-501, has shown, after seven months, there had been no transplant-related mortality in 49 patients being evaluated in its primary European clinical site. Included were 24 of 24 children who had experienced life-long genetic blood diseases. Plus, there were 16 of 17 leukemia patients who had remained in remission. In three cases based on compassionate use, two of three patients suffering from relapsed/refractory acute myeloid leukemia - AML - have remained in remission for 13 and four-month periods, as of May 2016. For those under age 60, the cure rate for AML runs between 35-40%. For those over 60, this rate drops to 5-15%. Therefore, for these particular cases of compassionate use, BPX-501 has shown positive results.
As mentioned before, Bellicum has clinical trials in the US, plus major efforts in its European sites. During the recent shareholder conference, I was given the opportunity to pose a question to the CEO, Tom Farrell. My question for Farrell dealt with how Bellicum was preparing to operate in Europe pending the outcome of the recent Brexit vote. My thoughts on this issue were predicated on the fact that in clear terms, without over-hyping the potential, Bellicum is apparently working diligently with the European Medicine Agency - EMA - for expedited approval in the EU countries. In Europe, it has the option for conditional approval for drugs, having shown demonstrable efficacy and safety before the drug has completed the normal Phase 3 trials required for the FDA approval here in the US.
Farrell, in a very cogent and obvious preparedness on his part, shared a detailed answer to my question. Likewise, when Dr. Annemarie Moseley, COO and head of clinical development, added to Farrell's comments, it gave me full confidence about the company's readiness in its European plans. For one thing, Dr. Moseley had just returned from a European medical conference held in Copenhagen. It was my surmising that with the pending Brexit vote, regardless of what the outcome might be, biotech companies need to have a new approach for dealing with how they work with an altered EMA. For starters, Dr. Moseley pointed out that Bellicum in its business model has a plan not to concentrate its clinical trials to a single country, rather it would have clinical trials spread throughout the EU countries. Some might not think this is important, however, in my opinion, this is only going to grow in the future when you consider how the Brexit vote turned out.
Over many years, I've attended shareholder meetings, and even FDA ADCOM meetings, where I've heard biotech executives expound on their company and future endeavors. Having listened to Dr. Farrell, Dr. Moseley, and Dr. David Spencer, the co-founder and chief scientific officer, without any equivocation, they make an impressive team within the biotech industry. With demonstrable knowledge with Bellicum's science, they present it all within reasonable limits unadorned with glitz and hyperbole that would be beyond rational expectations.
Within short order, Bellicum should announce further expansion in its pipeline development efforts. Moving beyond blood borne cancers, we should see it becoming involved with solid tumor cancers, which would allow the company expanding into larger markets where new therapies are greatly needed.
Bellicum is working in the exciting area of cellular immunotherapies with its stem cell transplant capabilities. It has a parallel switching mechanism that addresses adverse events where stem cells are used in haploidentical transplants. Scientists know that activating one's own immune system for fighting cancer has a great merit in treating this devastating disease. The issue has always been finding a donor that would match the recipient's genes without creating a rejection of the implanted genes. Bellicum in on the cusp of - maybe - proving it has the answer with its lead candidate and the built-in ability that will reverse the transplant if rejection occurs. Currently, Bellicum is in the final build-out stage of having in-house manufacturing capability for production of its stem cells for transplantation.
Since my initial portfolio report in early March, Bellicum has advanced by 48%. If the current clinical results and positive European efforts begin bearing fruit, BLCM could possibly be one of the cheapest biotechs working in this exciting area of treating cancers, all types, with the immunotherapy approach. Coming months could result in exciting news - but always keep in mind, we are still early in the clinical stages of development. We can all hope for positive results.
Cempra

I currently hold an over-allotment in Cempra's shares in my personal portfolio. Putting it mildly, I have been frustrated with the inability for the stock breaking out of a narrow trading range. Just when I thought I saw a breakout, along came the Brexit vote that impacted the overall market. This resulted in Cempra falling back from the recent $20.00 back to $15.75. In recent days, we have seen a gradual build, so we need the recent $20.00 price taken out before we can move higher. I think this could happen if we don't get any other jolts to the domestic and international political arenas.
The merits and case for Cempra have only grown with recent events. The world needs new antibiotics as we are facing a staggering medical crisis with current antibiotics losing efficacy, due to overuse. In recent months, Cempra has filed its NDA with the FDA. Based on the expedited review, we could see the FDA decision before the end of 2016. Cempra, on June 28, also filed for approval with the EMA.
At the end of the first quarter, Cempra was sitting on more than $200M in cash, giving it ample funding for achieving its goal of self-marketing its drug in the US. This can be accomplished with a fairly small sales forces due to the large concentrated list of prescribers for such a new antibiotic. It is my hope and desire, based on the June 28th filing with the EMA, that Cempra should soon decide upon a European marketing partnership for the drug. This could be the next catalyst for creating the breakout in the stock's pricing.
With the great potential for introducing its antibiotics into the US and European markets in the next few months, this should be exciting times for Cempra and its shareholders. I still remain highly bullish on Cempra's future.
Diplomat
Since I wrote my SA article about this company back on May 27th, considering the massive hit the market took with the Brexit vote, I'm gratified to see the stock has appreciated by nearly 11% in the interim. All of the fundamentals I wrote about in May are still in place. However, a major new addition to the efforts being put forth by Diplomat occurred on June 28th. The company announced it had secured the dispensing rights for Gilead's (NASDAQ:GILD) billion-dollar-generating hepatitis C drug, Sovaldi®. This is a huge accomplishment for Diplomat and its growing stable of critical care products. I see more positive things from this company in the future.
Entellus Medical
When I wrote my initial article for my SA readers on May, 13, 2016, I felt the company was ready for its stock moving upwards. Considering the Brexit event impacted the world-wide stock markets, seeing Entellus having appreciated by more than 23% is amazing and gratifying. Management is really executing its business model in a very exemplary manner. One major catalyst has occurred in the interim period. Entellus has acquired the outright ownership for the XeroGel product from CogEnt. Entellus was already marketing this product, a product considered as a best-in-class nasal dressing technology. Entellus is now fully in control of the technology, including the manufacturing of the product.
It has also restated its 2016 financial outlook where it expects a range of $73 million to $77 million in revenues. These targets represent an annual growth of 19% to 25%. Investors should see the stock appreciating, maybe not as the latest 24%, but something close to this rate. It is my opinion that Entellus is an intelligent investment if it maintains the current growth rate. It is a buy on any pullbacks from the current pricing.
Lexicon
The stock price has performed nicely since my SA article in April. Considering Brexit's impact, one can see the stock is up a little more than 15% in the interim three months. The following events have happened during this period: (1) LXRX finished the first quarter with cash and short-term investments totaling just over $492 million - a very nice supply of funding for getting the company through what one hopes is its first product approved by the FDA. (2) In May, the FDA approved a priority review for its novel therapy for treating carcinoid syndrome. With this decision, the FDA has scheduled a PDUFA date of November 30, 2016. Assuming that all goes well with the FDA review, Lexicon has undertaken the most unusual pre-launch activity. I assume this is directly related to the fact it has such a nice stash of cash, for such efforts.
What Lexicon has done is create a website directed as unlabeled awareness for those who suffer with this disease. Annual revenue potential for this drug is projected to be around $500 million. But the real potential for Lexicon is the fact that Sanofi (NYSE:SNY) has a partnership deal worth $1.7 billion in milestone payments. The Lexicon drug will compete with the SGLT-1 and SGLT-2 inhibitors represented by J&J's (NYSE:JNJ) Invokana and AstraZeneca's (NYSE:AZN) Farxiga. Watch the DTC TV ads to see how each of these companies are marketing their drugs. What is unique about these drugs is that J&J's drug works by blocking glucose absorption in the intestines (SLGT-1). The AZN drug works by blocking glucose in the kidneys. The unique feature of the Lexicon drug is the "potential" that it will block glucose absorption in both the intestine and in the kidneys. Before irrational exuberance takes over the investor thinking only about Sanofi having $1.7 billion riding on the approval of the drug, I would rather wait for more clinical data before I mortgage the farm. A minor stake at this time is warranted just based on the pending PDUFA date for the cancer drug. Having such a position will give you an incentive for following the stock, but have some major cash ready if the future clinical data supports FDA approval for its diabetes drug.
Nektar
Nektar is my proxy stock for seeing the ups and downs that biotechs can go through before reaching a level of sustainable profits. Nektar hasn't achieved the desired profit status as of now, however, it has one of the most diverse pipelines in all of biotech.
When the second-quarter results are reported in early August, we should finally see if AstraZeneca has gained traction with Nektar's first FDA-approved once-daily oral medication for the treatment of opioid-induced constipation. AstraZeneca has had a very strong effort with its DTC TV ads promoting the drug, Movantik®. It ran ads during this year's Super Bowl, and due to royalty income being reported on a one quarter delay, it will be the second quarter before we see the results.
The next big event related to revenue streams is the new formulation that Baxalta has with Nektar's technology for its billion-dollar-plus hemophilia treatment, ADYNOVATE™. By using Nektar's PEGylated technology, this gives the newly approved drug a longer-acting delivery where it is now approved and available in the US and Japanese markets.
Before the end of the year, we should also have further data on drugs being developed with Bayer Healthcare (OTCPK:BAYRY), dealing with reformulated drugs for treating non-cystic fibrosis and gram-negative pneumonia.
But the most important event that we should expect to happen at any time in the second half of 2016 is Nektar's fully-owned NKTR-214 compound. This clinical-stage drug is now in Phase 1/2 testing where the trials are being conducted by primary investigators at the MD Anderson Cancer Center in Houston, and with the other site being at the Yale Cancer Center. It is being evaluated in 20 patients with solid tumors created by melanoma, renal cell, and non-small cell lung cancers. The goal of this initial trial is for safety, efficacy, and for identifying potential Phase 2 dosing regimens. The drug is being tested as a single-agent therapy. This is the ultimate case of pre-clinical animal studies showing the activity and lack of expected adverse events being very positive for the potential of NKTR-214. Nektar has promised the data will be forthcoming during 2016 - if, and this is a big IF! Should this early data from human patients show the same data from pre-clinical animal studies, this will be the news that not only cancer patients, but also shareholders will enjoy.
As with Cempra, I have an over-allotment of Nektar's shares in my personal accounts. I consider it a buy at the current entry level that is available for investors with a long-term perspective.
Ophthotech
Ophthotech is working with its drug, Fovista. The drug is designed to be an add-on therapy for treating wet age-macular degeneration. The drug is being studied with Novartis's (NYSE:NVS) Lucentis and Regeneron's (NASDAQ:REGN) Eylea. Both of these drugs are already in the blockbuster category as this is currently a huge market and growing with the world-wide aging population.
Based on currently available data, Fovista, has shown when used with Novartis's drug, the patient can experience a 10.6 letter improvement for vision being tested with the standard eye chart for evaluation. Patients just on the Novartis drug normally only see a 6.6 letter improvement. Basically, we are looking at a 63% improvement for patients suffering this devastating eye malady associated with our elderly population.
Novartis has already signed a deal with Ophthotech for the rights outside of the US. The deal carries a price tag of $1 billion, plus it will pay Ophthotech a royalty of 30% of revenues. Both aspects of this deal, milestones and royalty rates, show great confidence coming from Novartis.
By the end of the year, Ophthotech will have Phase 3 results for the data combining Fovista with Novartis's drug, Lucentis. In early 2017, it will have the comparable data for the Regeneron drug, Eylea. Keep in mind, the world-wide market for this type drug is now more than $8B. Ophthotech is currently sporting a market cap of $1.8B, so with positive results pending within the next six months, it wouldn't be unexpected seeing this market cap doubling from the current prices.
As mentioned in my original article outlining my biotech selections, I indicated I was playing the success of Fovista, through ownership of Nektar's stock. Nektar has a manufacturing and royalty arrangement with Ophthotech as the drug will be administered using Nektar's technology. Based on all sales of the drug, Nektar will be receiving a royalty income from the success of Fovista. I haven't as of yet, but will probably within the near future take a small position in Ophthotech. I have no problem holding two potential winning tickets on this horse race that will be decided by the end of 2016.
Otonomy
With its first approved FDA drug already in the market place, we need to see how the uptake for the drug is accepted by the ENT specialists. Being the first FDA approved drug for the specific indication of pediatric patients undergoing tympanostomy tube placement, we know there is a need for this medication. With the upcoming Q2 financial report, we should have a better understanding of the potential uptake by doctors performing this surgical procedure on young children.
One event that has happened in the interim from my initial report is the receipt of a more beneficial C Code and Pass-Through coding for payments coming from third-party payers. This should accelerate the reimbursement levels, plus making it less of a problem for doctors' billing procedures when using Otiprio™ in conjunction with their surgical charges.
Also, in the interim, Otonomy announced and has already begun patient enrollment for its single Phase 3 clinical trial using Otiprio™ for treating acute otitis externa, more commonly known as swimmer's ear. When these events become acute, doctors highly recommend patients not using the common over-the-counter drugs as they often compound the discomfort and pain associated with this condition.
The current 17% gain is rewarding; however, assuming that pending quarterly results show major improvements in the usage for Otiprio™, with the near-term increase in new indications, we should see more upside for Otonomy's stock.
Portola
My problem child for my portfolio stocks!
Earlier in the year, Portola released its Phase 3 data for its drug, betrixaban, for treating acutely ill patients. It was seeking superiority with its extended duration anticoagulation drug used for treating venous thrombosis, or more commonly called blood clots. The worldwide need for new therapies in this market is large. However, when Portola released the data, it failed to show overall superiority, but only by a small degree compared to the comparator drug's efficacy.
Being so close for matching or beating the comparator drug's efficacy, Portola has opted for continuing its effort seeking FDA approval. In recent weeks, the company reported its entire data, and simultaneously, published the data in the New England Journal of Medicine. This journal is one of the most respected peer-reviewed organizations that is highly selective in what information it opts for publication in its journal.
The following are the comments offered by the senior author of the journal:
Senior Author of the NEJM publication and APEX Executive Committee Member and Steering Committee Chairman, Michael Gibson, said:
"In a pre-specified subgroup of medically ill patients who were D-dimer positive, extended- duration betrixaban demonstrated a reduction in VTE events approaching statistical significance. In the pre-specified exploratory analyses of central lab D-dimer values and in progressively larger cohorts, including all study patients, the data demonstrated a consistent and significant reduction in VTE with betrixaban with no statistical difference in major bleeding between the betrixaban and enoxaparin arms."
Basically, the collected data indicated statistical significance in a subgroup of ill patients needing resolution for their condition. Considering the growing need and with data that shows the aforementioned efficacy for a subgroup of patients, in my opinion, Portola has made a wise decision for its willingness for seeking FDA approval. In the near term, and at least before the end of the year, Portola expects to file an NDA with the FDA.
Also, investors shouldn't ignore the fact that next month, August, Portola should hear from the FDA about its decision for ANDEXXA, its recombinant protein antidote for anticoagulation reversal for currently used drugs treating venous thrombosis. There is a major market for this type of drug. If the FDA approval occurs, this will potentially give Portola an avenue for achieving profitability.
At the current price level, Portola is, in my opinion, a stock where a small position could be financially rewarding, and one only has to wait a little more than a month - August 16th.
Conclusion
Considering the major hit the world-wide market had due to the recent Brexit vote, when looking at the current results for my model portfolio, I am gratified. Of the 11 stocks that I identified as rebound candidates, due to the massive late 2015 and early 2016 correction, nine of the 11 stocks are up by double digits, and the two losing stocks are down 3% and 14%, respectively.
Going forward, there are no guarantees that the biotech sector might not reverse the current potential for more gains. Remember, as indicated at the beginning of this article, the overall NASDAQ Biotech Index (NBI) and the S&P Biotechnology Index (SPSIBI) are respectively off 22% and 20% YTD. If we have an unexpected world-wide event that rattles the market, the stocks in my model will not be immune to the continued negative overall biotech market. Also, with the presidential race finally reaching a degree of certainty for who will be our major candidates, we have already seen what happens if drugs stocks garner any adverse consideration.
As stated, in my opinion, the biotech stocks offer the best avenue for investing where wise selections can offer oversized gains. The flip side, one bad decision can ruin your day, week, month and year! Never put your money in one stock - diversify, diversify. One big winner can balance out a multitude of bad stocks.
Long term, the trend for biotechs should produce the greatest potential for capital appreciation. However, investors should always expect the journey will not be in a straight upward line of progression. So plan accordingly. And most of all, use my model portfolio as only a starting point for your diligence in how you review your stock-buying candidates. I am not a certified financial planner, nor do I intend on becoming one. I'm merely sharing my opinion on various stocks included in this article.
Good luck with your investing decisions!
Disclosure: I am/we are long ADAP, ALDR,BLCM,CEMP,NKTR, OTIC, LXRX, ENTL, DPLO.
I wrote this article myself, and it expresses my own opinions. I am not receiving compensation for it (other than from Seeking Alpha). I have no business relationship with any company whose stock is mentioned in this article.