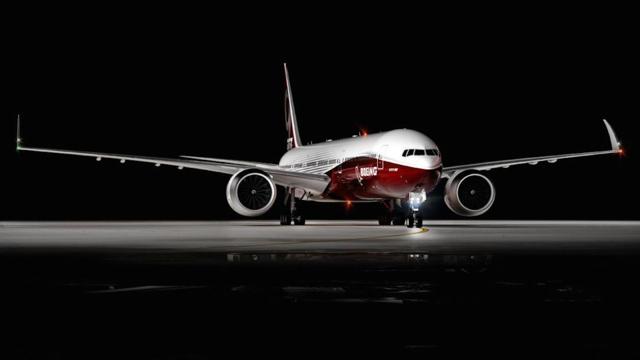 Img 1: Boeing 777X
Blooomberg's latest report suggests that Boeing (NYSE:BA) is studying a further stretch of the Boeing 777X. This appears to be very positive and lucrative news, something investors should continue to watch.
The Boeing 777-10X would be a stretch of the Boeing 777-9X, the largest upcoming version of the Boeing 777X. The Boeing 777-10X would seat around 450 passengers, and as a result, be the first twin-engine aircraft to encroach on jumbo jet size. The A380 for comparison seats around 525 in a similar 3-class setup. Boeing has been in talks with Emirates, the world's largest operator of the Airbus A380 (OTCPK:EADSF), among others, according to Bloomberg. Possible launch of the aircraft could happen at this year's Farnborough Airshow, scheduled for July 15-17.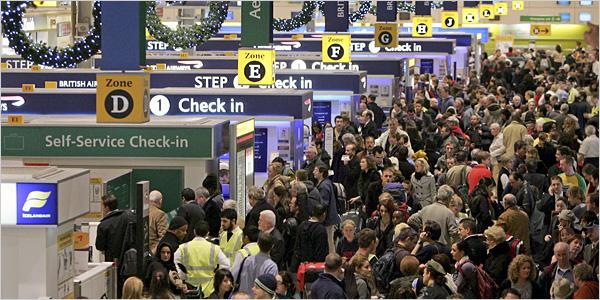 Img 2: Airport Congestion
I believe there has always been a strong case for a VLA (Very Large Aircraft) aircraft. There are more and more megacities popping up around the world, and at the same time, airport capacity is becoming harder and harder to come by at these major hubs, from London Heathrow to Shanghai Pudong. As a result, the A380 was brought to life and billed as an aircraft that could solve these capacity constraints. Today, both the latest Boeing 747-8 and the Airbus A380 are considered VLA aircraft; however, I do not believe they are what airlines were looking for, and I do believe the 777-10X is what they may be looking for instead.
There are many airline routes in the world that could justify an A380 due to their demand, but airlines do not fly one on. A good example is back when information leaked and I wrote a report on Seeking Alpha about United Airlines (NYSE:UAL) having talks with Airbus about buying the A380. Despite Airbus willing to sell the aircraft to United for very little or give them a very attractive deal, there are a lot of issues with the aircraft. The aircraft has little commonality with other popular Airbus products, and for a small fleet of 10 or so aircraft that United may have needed, it would need an abundance of modifications to maintenance infrastructure, while the airports United flies to would need modifications to handle the aircraft. The engines are outdated, and due to the uncertain resale value and low popularity of the aircraft, getting financing could be difficult or expensive for airlines. The FAA category VI that the aircraft sits in due to its wingspan is also a problem, meaning any airport that wishes to handle it needs to undergo expensive modifications. Airports like Mexico City have to close down other taxiways and so on when the A380 is on the ground, creating disruption. Finally, the unprofitably of the A380 program has made Airbus reluctant to invest further in it and do anything to improve the aircraft.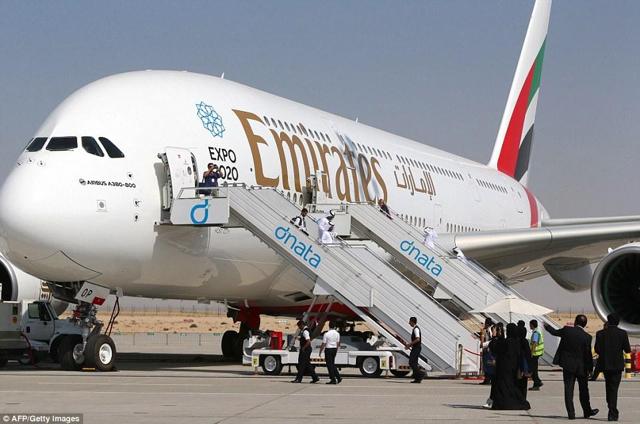 Img 3: Airbus A380
The Boeing 777-10X would solve these problems. Over 1,400 Boeing 777 aircraft have been built and are in operation with airlines around the world. The Boeing 777-10X, therefore, would allow those airlines to easily introduce a plane with the capacity of the A380 into their fleets without the complexities of a whole new aircraft type. As the Boeing 777-10X operates with 2 engines versus 4 on the A380, its maintenance costs are going to be inherently lower. Financing will be easier, as banks have a strong track record of 777 resale value and more confidence in the future resale value of the Boeing 777 versus extreme uncertainty for the A380. Thanks to its folding wingtips, airlines would be able to fly it to any airport worldwide that can handle an FAA Category V aircraft, opening up many more possible routes. The lower weight and lack of specialized handling required at airports would lower the airport fees charged to airlines who operate the Boeing 777-10X. An airline like United, which needs a VLA for certain routes but does not need the complexity of a small sub fleet, could easily operate a large number of Boeing 777-9X aircraft and then 5-15 or so larger -10X aircraft for those particular routes without introducing additional complexities or costs into its operation.
In addition to the 319 Airbus A380 aircraft that have been ordered and/or delivered, the Airbus Global Market Forecast predicts the following demand for "Very Large Aircraft" by region.
| | |
| --- | --- |
| Region | VLA Demand 2015-2034 |
| Asia Pacific | 624 Aircraft |
| Europe | 156 Aircraft |
| North America | 35 Aircraft |
| Middle East | 377 Aircraft |
| Latin America | 28 Aircraft |
| CIS | 24 Aircraft |
| Africa | 31 Aircraft |
Table 1: Demand for VLA Aircraft by Region

Img 4: Airbus Projected Aircraft Deliveries By Aircraft Size
In total, Airbus predicts demand for 1,275 VLA aircraft for the 2015-2034 period. In addition, however, it predicts demand for 932 aircraft in the 400-seat segment, a category the Boeing 777-10X will fall into. Even if Boeing only captured half of this market, which seems unlikely since Airbus does not have a strong competing product, Boeing could capture over $400 billion in revenue from this segment alone, assuming a $450 million list price for the Boeing 777-10X.
Meanwhile, Airbus will likely have to do something if Boeing does launch the 777-10X; however, its options look slim and unattractive. The only way Airbus could redesign the A380 to come close to competing with a 777-10X would be to either stretch it substantially or re-engine it with the latest technology, such as geared turbofan technology. Doing a re-engine would be ideal, but Airbus appears to have explored that proposal at the request of Emirates and not received enough interest to warrant going ahead. Stretching the aircraft could also work to differentiate it from the latest Boeing 777X model and compete better; however, this places the A380 in a whole new niche - an even smaller market than the current A380 market is.
A launch of the Boeing 777-10X would likely receive orders from Emirates, which may even use the aircraft to replace its entire A380 fleet if Airbus does not pursue a re-engined or updated version. One downside for Boeing, however, is that a win from Emirates may also be a loss. Emirates likes to utilize both Airbus and Boeing for its fleet needs. This gives it good leverage with both manufacturers, and experience with both manufacturers' products makes it easy for the airline to easily go with either of them. Emirates would likely want to preserve this going forward. Therefore, if the airline sees the Boeing 777-10X as the likely future replacement for all its A380s, then there is a good chance it may pick the A350 over the Boeing 787 in its current RFP for a small, single, regional, widebody aircraft. Despite this, an order for the 777X, one of Boeing's most profitable aircraft, over an order for the Boeing 787, which is still struggling to make money, is probably preferable.
In conclusion, the Boeing 777-300ER killed the Boeing 747-400, offering an aircraft that had similar capacity with much lower fuel consumption, maintenance costs and overall operating costs. I predict a Boeing 777-10X could do the same to the Airbus A380. Airlines have been waiting for a VLA aircraft that can easily fit in their fleets for some time without the complexities and risk of the A380, and I believe the Boeing 777-10X could be that aircraft.
Disclosure: I/we have no positions in any stocks mentioned, and no plans to initiate any positions within the next 72 hours.
I wrote this article myself, and it expresses my own opinions. I am not receiving compensation for it (other than from Seeking Alpha). I have no business relationship with any company whose stock is mentioned in this article.
Editor's Note: This article discusses one or more securities that do not trade on a major U.S. exchange. Please be aware of the risks associated with these stocks.