Some Background
Back in September, we wrote about EMC, "Numerous Reasons to Buy EMC." Since then a lot has happened. On October 12, 2015, EMC Corporation (NYSE:EMC) entered into the merger agreement with Denali and two subsidiaries of Denali in which it has offered $24.05 per share in cash plus 0.111 shares of VMware tracking stock. Activist Paul Singer of Elliott Management did have 1.86% of the outstanding shares in September with two seats on the board of directors. With Elliott Management estimating the EMC stock was worth about $40 per share when it was selling for about $24 to $25 range. And that was prior to the Denali proposed merger agreement.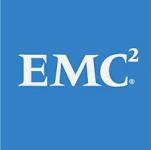 Figure 1. (Source: EMC Website)
Some Events Since September
Elliott Management now has 2.15% of the outstanding shares worth over $1.1B. In addition to Mr. Elliott, The Baupost Group has joined in and owns 2.65% outstanding worth over $1.3B, and others have acquired shares including Third Point with 7 Million shares. All reported as of March 31, 2016.
As part of the first Quarter Earnings Report, (4/20/16), Joe Tucci, EMC Chairman and CEO said, "We continue to make progress on our combination with Dell. Integration planning has accelerated to ensure we begin at full speed upon closing, the leadership team has been established, and we've received the vast majority of anti-trust approvals required. We expect the transaction to happen on the original terms and within the originally announced timeframe."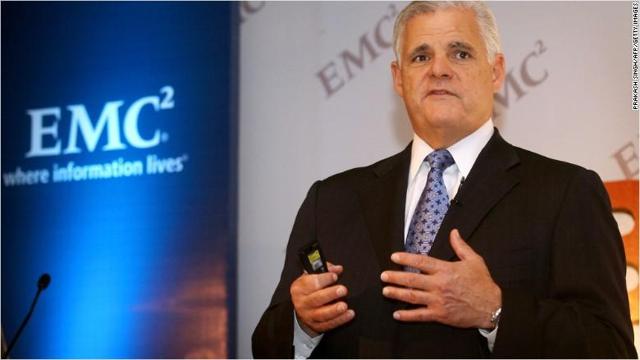 Figure 2. (Source: EMC Website)
As with any merger, investors and shareholders alike tend to have many questions. Let's shed some light on a few aspects of the pending merger that as shareholders we are curious about.
The Players
Denali Holding Inc. is a holding company that conducts business operations through Dell Inc. Denali is owned by Michael Dell, the Chairman, CEO and founder of Dell, a separate property trust for the benefit of Mr. Dell's wife, investment funds affiliated with Silver Lake Partners (a global private equity firm), investment funds affiliated with MSD Partners, LP (an investment firm that was formed by the principals of MSD Capital, LP, the investment firm that exclusively manages the capital of Mr. Dell and his family), members of Dell's management and other investors. Mr. Dell and his wife's trust owned about 70% of Denali's voting stock, the investment funds associated with Silver Lake Partners owned about 24% of Denali's voting stock and other stockholders owned about 6% of Denali's voting stocks, as of May 15, 2016.
The Financing of the Deal
The merger is to be financed via a combination of debt and equity and cash on hand. Denali has committed equity financing up to $4.2B in total. This is from Michael Dell, and a separate trust for the benefit of Mr. Dell's wife, MSDC Denali Investors, L.P., MSDC Denali EIV, LLC funds affiliated with Silver Lake Partners, and Temasek. The debt financing committed up to $49.5B in total, include among others, JPMorgan, Barclays, BofA Merrill Lynch, Credit Suisse, Citi, Deutsche Bank, Goldman Sachs, and RBC Capital Markets. And Denali has agreed to provide $2.95B and EMC to provide $4.75B in cash on hand both at the completion of the merger for covering transactions related to the merger.
"Tracking stocks" are uncommon structures of financing. Those used to track the economic interest in another publicly traded company are even less common. They have been used in the past. Several blue chip firms have used them including: General Motors (NYSE:GM), AT&T (NYSE:T), Walt Disney Company (NYSE:DIS), and Georgia Pacific to name a few. The "tracking stock," also called the Class V Common Stock, is being used to afford EMC shareholders the opportunity to benefit from any value created resulting from any revenue synergies of the Class V Group with Dell.
In total, EMC shareholders will indirectly own about 81% of VMware as of the June 6, 2016 proxy statement. Upon the merger, EMC shareholders will receive shares of Class V Common Stock that will publicly trade and intended to track, to about 53% of the economic interest in VMware. Owning EMC's interest in the VMware business is a fundamental part of Denali's strategic rationale for this merger.
The success of VMware is important to the business strategy of the merger that combines Dell and EMC. Denali thinks it is in the best interest of its shareholders after the merger to retain a large economic interest in the VMware business. Also, regarding the amount of cash available for the transaction, using the Class V Common Stock allows Denali to pay a large amount in terms of the purchase price for EMC than it could using an all cash consideration.
On the completion of the deal, the Class V common stock will trade on either the NYSE or Nasdaq using the symbol DVMT. Denali plans to have it listed on the NYSE. At this time, there is no plan to offer a dividend for this class of stock.
After the Merger
After the merger is completed, Denali becomes the largest stockholder of VMware. The owners of the DHI Group common stock, that includes Michael Dell and the SLP stockholders, will have an indirect interest in about 35% of the VMware common stock owned by Denali. Considering there is no change in the number of outstanding stock, after the merger, Denali is expected to own 300M shares of VMware Class B common stock, that represents 100% of the outstanding shares of VMware Class B common stock, and about 43M shares of VMware Class A common stock.
Each share of VMware Class A common stock is entitled to one vote per share and each share of VMware Class B common stock is entitled to ten votes per share. Such ownership by Denali is expected to represent about 97.5% of the total voting power of the outstanding VMware common stock.
At this time, there is no plan of Denali to use any of VMware cash flow or debt to repay the debt incurred in connection with the merger. After the deal is completed, the plan is to use the proceeds from the sales of non-core business attributable to the DHI Group, operating cash flows attributable to the DHI Group and working capital improvements by DHI Group. See Figure 3. EMC's first quarter 2016 free cash flow, cash use and cash balance.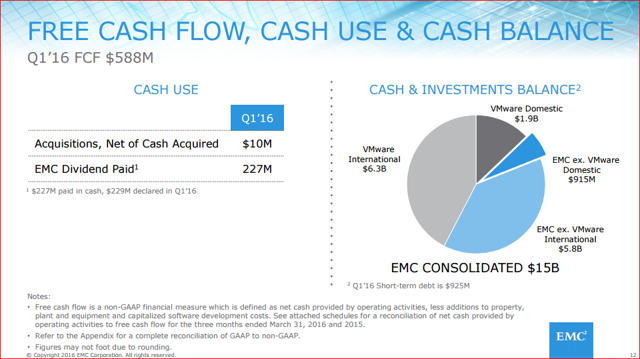 Figure 3. (Source: EMC first quarter 2016 earnings report)
After the merger, Denali's BOD will be made up of three classes of Directors: Group I, Group II, and Group III. By the nature of their ownership of all of the Class A Common Stock, the MD stockholders and the MSD Partners stockholders will be able to elect all of the Group I Directors. They will have 3 of the total 13 votes on the Denali board and all of the Group II Directors, who will have a total of 7 of the 13 total votes on the Denali board.
By way of their ownership of all of the Class B Common Stock, the SLP stockholders will be able to elect all of the Group III Directors having 3 of the 13 total votes on the Denali board of directors. Following the close of the merger, Michael Dell is expected to be the sole Group II Director. That means he will be able to cast the majority of the votes by all Denali directors for matters submitted to the board, except for those matters that also require the Capital Stock Committee or the audit committee.
Egon Durban and Simon Patterson are expected to be the sole Group III Directors at the time of the merger. Denali does not expect to identify all of the initial Group I Directors prior to the special meeting. Based on the structure of the control, Denali will be able to influence the election of directors of VMware and Denali's other subsidiaries.
What's the Status of the Merger
As with a typical merger, EMC has to receive regulatory approvals, have shareholders approve the deal and obtain the financing. Per a SEC filing dated 6/20/16, EMC has received antitrust approvals from the U.S., the European Union, Canada, Japan, Australia and many other countries around the world. As of June 20, 2016, China is the remaining country where regulatory approval is required. As part of the agreement, EMC is obligated to pay a termination fee of $2.5B to Denali and Denali and Dell are obligated to pay a termination fee of $4B. This target for closing the deal is December 16, 2016. The special meeting of EMC Shareholders is set for 7/19/16 to vote on the approval of the merger.
According to Michael Dell, "The transaction remains on schedule under the original timetable and the original terms."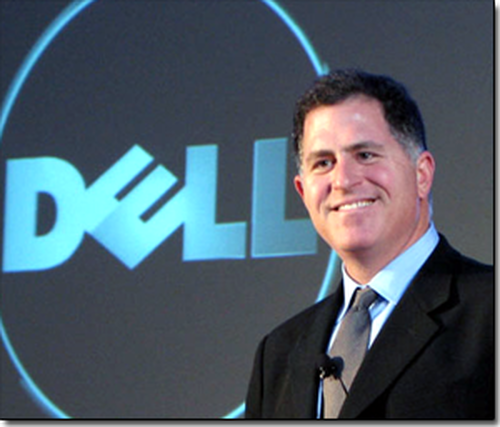 Figure 4. (Source: Internet)
Summary
This is a private company buying a public traded company in a deal worth about $67B, making it the largest technology deal ever. It combines EMC data storage power with Dell's strong position in servers and VMware virtualization. It has been estimated that revenue will be about $1B and cost saving will be about $300M. EMC has around 30% of the storage market and DELL has about 7%. Thus, it makes sense from a business standpoint for DELL to buy EMC to quickly help penetrate a growing market.
Plus, the two companies have been targeting different market segments. That supports the additional revenue numbers. You could even view it as a bolt on acquisition that will enhance their product mix and allow cross selling into the different markets. This deal also addresses many of the concerns that Elliott Management was pushing for with EMC to increase shareholder value. This is a very positive move that we believe will deliver long-term value for EMC shareholders.
Disclosure/Position:
Port Wren Capital, LLC does have a position in the common stock at this time.
Additional disclosure:
Port Wren Capital members receive exclusive independent research on numerous value investing opportunities. The same ones we invest in ourselves. Port Wren Capital only focuses on undervalued US stocks seeking above average returns, using distinct contrarian strategies and margin of safety. Michael Osteen is Chief Investment Strategist at Port Wren Capital, LLC.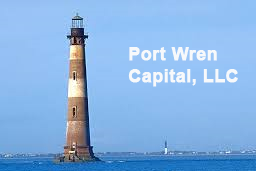 While every effort has been made to ensure accuracy in this document, no responsibility can be accepted for errors or omissions. You understand and acknowledge that this is not to be intended as investment advice, it is solely for general information and you are advised to perform your own research and due diligence prior to making any type of investment and that investing in stocks involves risks that could result in part or all of your capital invested.
Disclosure: I am/we are long EMC.
I wrote this article myself, and it expresses my own opinions. I am not receiving compensation for it (other than from Seeking Alpha). I have no business relationship with any company whose stock is mentioned in this article.