Kyrgyzstan: Golden Opportunity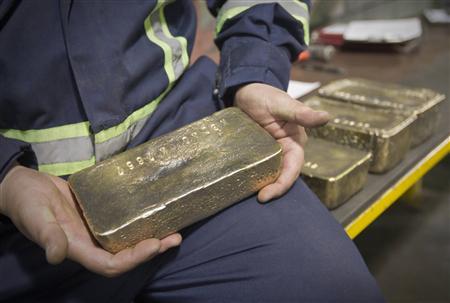 Kyrgyzstan is one of the poorest nations in Central Asia but I believe the one with a lot of potential.
It is a small country with just under 6 million people and very underdeveloped at the moment but I believe that times is about to significantly change for this region and Kyrgyzstan will be a major beneficiary of this season.
With regards to the Central Asia, I have previously spoken about the 'new silk road' initiative by China and also I have spoken about the Eurasian union of which Kyrgyzstan is one. Together these two factors will transform this region.
What the Eurasian union has done is create an internal common market of nearly 170 million people currently across Central Asia and of course the big economy in this union is Russia.
This union will be a global economic powerhouse with significant strengths in mining, agriculture and other natural resources development.
Within this market of what will eventually reach 200 million people by 2020, there will be free movement of goods, resources and people across the region and with this increase in mobility, we will see significant progress in all the countries in the Eurasian Union.
Furthermore, they will have more leverage in negotiating with other trade and political blocs like the EU, NAFTA and ASEAN.
In addition to this internal market, the creation of this new silk road that will transport people and goods both east and west will have a powerful catalytic impact on this region. This is because as mining and agriculture are the two primary industries in the region, the ability to transport goods quickly and cheaply to buyers both eastwards and westwards will be very transformative.
Despite all of these, the nation of Kyrgyzstan has had to contend with some volatility as they attempt to balance their economy because of the significant deficit in their current account.
The devaluation of the Kyrgyz Som in 2015 against the U.S. dollar was mitigated somewhat by actions taken by the National Bank of Kyrgyzstan to support its currency. These actions are thought to have masked weaknesses already present in the economy resulting from lower remittances inflows from Kyrgyz expats and lower commodity exports of Kyrgyz goods due to economic slowdowns in Kyrgyzstan's main export destinations.
In 2016, the Kyrgyz Som came under increasing downward pressures due to softening of the key export markets for the Kyrgyz goods but it is my belief as non-dollar trade between the Eurasian trade grows, this will gradually rebalance.
One of the key industries in Kyrgyzstan is gold mining. This was another reason the central bank had to devalue because in 2015, dollars became more expensive which caused significant challenges for a country that relies on imports for a large amount of their supplies.
At the same time, gold prices were falling which intensified the challenges the central bank faced and it was the confluence of these factors that precipitated the currency devaluation in an artificial attempt to regain some parity.
Gold Mining Play
As an investor who primarily invests in emerging markets and commodities plays, my perfect investment will be a well-run Western company that has a leading market position in an emerging market.
This is exactly what we have with Centerra (OTCPK:CAGDF). This is a Canadian gold mining company that is focused on operating, developing, exploring and acquiring gold properties primarily in Asia, North America and other markets worldwide.
It is a leading Canadian based gold producer and is the largest Western-based gold producer in Central Asia.
They operate the Kumtor goldmine. This mine is the Kyrgyz Republic's largest private sector employer and taxpayer and Centerra's main gold producing mine.
In addition to Kumtor, they also had Boroo gold mine in Mongolia but they are winding down operations there and have received permission by the Mongolian Parliament to further develop the Gaatsurt gold mine.
They also have promising projects in Turkey, Portugal and in Canada. What has really interested me in this company is that they have struck the right balance between saving on operational costs and developing new projects.
In the gold mining business, the critical factor is the ability to keep one's costs low as this will protect the company from downside risks coming primarily from the global market price for gold and at the same time, this sets up the business for greater profitability in times like the close of last month when we saw gold prices jump significantly.
They have taken cash from Kumtor and Boroo to invest in other projects around the world, I believe that this will position them nicely to take advantage of higher gold prices that will be as a result of the greater volatility that we are seeing in the global markets.
They have taken the decision to remain unhedged and as an investor, I do not like to see mining companies unhedged unless I believe that they have taken the strategic direction of cutting their costs dramatically to a point that does not restrict their activities and also protect them from significant falls in prices.
This is a process called structural hedging, whether they have done this or not remains to be seen. Going forward, they have received significant support from the EBRD in their ongoing effort to develop the Kyrgyz economy.
With its share price around CAD 7.45, it has suffered an 8% drop so far as a result of global economic conditions particularly the actions by central banks that has been acting as a drag on the company's earnings and share price.
This is why we have not seen the shares react enough to the good news that the Kyrgyz government has renewed permits for the company to continue to mine in Kumtor.
The location of the mine is very significant as it is close to two of the world largest gold buying nations; India and China.
In addition to Centerra, there is a second gold mining company in Kyrgystan called Charaat Gold (LON: CGH) listed on the London AIM who are working on several low cost gold projects in Kyrgyzstan.
Both of these companies will see significant rises in their share price especially as we see greater volatility in the global economic system.
Charaat Gold is more of a pure Kyrgyz play which has three significant tailwinds which are firstly the low cost and simple nature of the operation to mine the gold; secondly, the appreciation of the gold price and thirdly the emerging market opportunity window whereby low yields in developed markets are pushing investors into emerging markets economies.
These two plays are an excellent substitute for investors who are looking for an alternative to gold because unlike gold which is simply a safety tool, these stocks can also be used as a hedging tool but furthermore they will also provide enhanced income as a result of the factors which I described above.
In conclusion, while one cannot compare owning physical gold with owning shares in gold mining companies, I believe that Centerra and Charaat have qualities that make them credible physical gold substitutes.
Disclosure: I/we have no positions in any stocks mentioned, and no plans to initiate any positions within the next 72 hours.
I wrote this article myself, and it expresses my own opinions. I am not receiving compensation for it (other than from Seeking Alpha). I have no business relationship with any company whose stock is mentioned in this article.
Editor's Note: This article discusses one or more securities that do not trade on a major U.S. exchange. Please be aware of the risks associated with these stocks.