Summary
We recently started following a short list of cannabis related companies as the 2016 elections get closer. Cannabis reform will be a major point on the ballot in 20 states.
There have been some developments in the past week that we wanted to update readers about regarding AMMJ, CBIS, GBLX, GRCU, HLIX, HEMP, HTCO, INSY, MJNA, and NGBL.
Updates ranging from new dispensaries opening to acquisitions show that this growing industry is worth watching closely.
Introduction
There have been more developments in a handful of cannabis related companies over the last week, some major and some minor.
For readers who missed our previous article in this series, be sure to check it out to stay up to date on developments in the rapidly growing cannabis industry.
American Cannabis Company, Inc. (AMMJ)
Marking its first consulting client in California, American Cannabis Company officially has expanded its client base to 17 states total in addition to international operations in Canada and Guam.
Cannabis Science, Inc. (CBIS)
Cannabis Science has announced that they would be moving their headquarters to Irvine, CA from Colorado Springs, CO. This move is supposed to bring CBIS closer to its clients, laboratory resources, and more. This move follows Colorado Springs, as they have extended bans/moratoriums on cannabis businesses recently.
Growblox Sciences, Inc. (GBLX)
Last week, Greenblox Sciences, Inc. announced the opening of its new medical cannabis dispensary called Showgrow in Las Vegas, NV. GBLX owns a 10% stake in GBS Nevada Partners, the owner of Showgrow.
Green Cures & Botanical Distribution, Inc. (GRCU)
Green Cures has made a few announcements today pertinent to shareholders. They have announced that their Hollywood Hemp division's health and beauty products have been produced, and are on their way to GRCU's HQ. They plan to sell these products on Amazon.com (NASDAQ:AMZN) as well as through retail distribution outlets. Additionally, GRCU has entered into a licensing agreement to market and distribute their Top Dogg natural testosterone boosting products.
Helix TCS, Inc. (HLIX)
Helix TCS has acquired Cannabase, a wholesale cannabis technology platform. According to Cannabase co-founder Jennifer Beck, "the partnership with Helix TCS will help Cannabase offer fully integrated sales and delivery options to Cannabase's client base, while Helix TCS' strategic partnerships act as force multipliers for Cannabase's existing and soon to be announced technology solutions." These synergies should bolster the technological and logistical offerings from HLIX.
Hemp, Inc. (HEMP)
Today, Hemp, Inc. reported that Hawaii Senate Bill 2659 would be signed into law. This bill is an "industrial hemp pilot program through the Department of Agriculture which allows the cultivation of industrial hemp and distribution of hemp seed in Hawaii for purposes of agricultural or academic research." This is a major windfall for Hemp, Inc. as well as other hemp related companies.
HempTech Corp. (HTCO)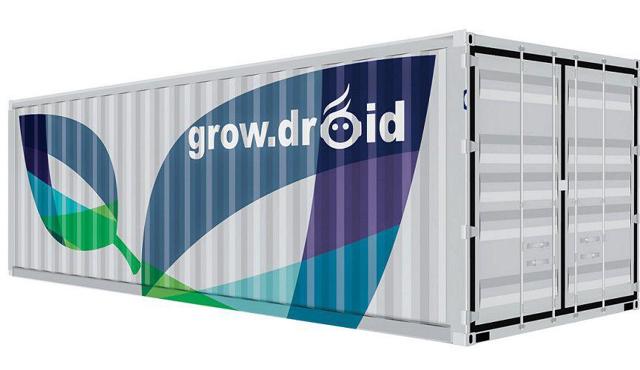 HempTech has shipped demo units of its "Controlled Environment Agriculture" containerized grow systems to distributors. This should increase market penetration of HTCO's fully automated cultivation systems in Colorado and beyond.
INSYS Therapeutics, Inc. (INSY)
Earlier this week, it was announced that the FDA has approved INSYS Therapeutics' Syndros oral appetite enhancing, nausea reducing dronabinol liquid. Intended to be prescribed for anorexia, AIDS, cancer chemotherapy, and more, INSYS has tapped into what could be a nearly $700 million market.
Medical Marijuana, Inc. (MJNA)
Medical Marijuana, Inc has announced that the Paraguayan government issued a new import permit for the company's hemp oil products. This is the third country in Latin America to approve imports of MJNA's hemp oil products after Brazil and Mexico. This marks another major expansion for MJNA into the Latin American market.
Notis Global, Inc. (NGBL)
It was announced today that Notis Global has locked in a purchase agreement for over 115 acres of farming land in Pueblo, CO. This parcel of land connects two of NGBL's existing parcels of farm land, giving NGBL nearly 450 acres for cultivation, production, and more. This announcement is following NGBL's June 21st announcement that they had received a $300,000 CBD oil order.
Conclusion
As mentioned in our previous cannabis update article, we will be watching this industry closely as we near the November elections. With a reported 20 states putting cannabis reform on the ballot this year, it is sure to be interesting. We will be sure to update readers on any movement we see happening within the industry.
References & Further Reading
"American Cannabis Company Announces New Consulting Service Client in the State of California"
"Cannabis Science Relocates HQ to California"
"Growblox Sciences, Inc. Announces The Opening Of Its First Medical Marijuana Dispensary: "Showgrow" In Las Vegas, Nevada"
"Green Cures & Botanical Distribution Announces Important Shareholder Update"
"Helix TCS Acquires Cannabase, the Largest and Oldest Wholesale Platform in the Cannabis Industry"
"Hemp, Inc. Reports: Hawaii Senate Bill 2659 to Be Signed Into Law Today"
"HempTech Ships gro.droid I, Fully Automated IoT Grow Systems to Colorado and Washington"
"Insys Therapeutics Announces FDA Approval of Syndros"
"FDA Approves Insys Therapeutics' 2nd Cannabis-Based Drug"
"Medical Marijuana, Inc. Recieves New Permit to Export Into Paraguay, Plans New Latin America Expansion"
"Notis Global Expands Hemp and CBD Oil Farm Operations in Pueblo, Colorado"
"Notis Global Subsidiary EWSD Secures Purchase Order For $300,000 of CBD Oil"
Disclosure: I/we have no positions in any stocks mentioned, and no plans to initiate any positions within the next 72 hours. I wrote this article myself, and it expresses my own opinions. I am not receiving compensation for it (other than from Seeking Alpha). I have no business relationship with any company whose stock is mentioned in this article.
Editor's Note: This article covers one or more microcap stocks. Please be aware of the risks associated with these stocks.