As part of the annual order and delivery battle between Boeing (NYSE: BA) and Airbus ( OTCPK:EADSF/ OTCPK:EADSY) I provide a monthly overview and analysis. The May report can be read here. In this article, I will have a look at the orders and deliveries in June.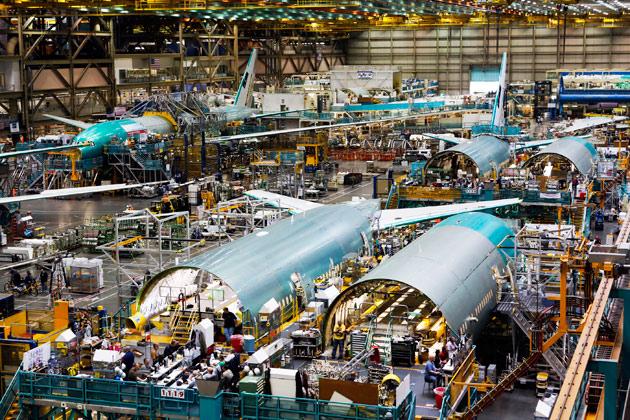 Orders

Figure 1: Boeing deliveries up until June 2016 ( Source)
In May, Boeing booked 125 orders. June saw a lower order inflow, which partly has to do with some order announcements being held off until the Farnborough Air Show that will start on the 11th of July. Boeing received 12 orders, 7 wide body orders and 5 narrow body orders.
FedEx (NYSE: FDX) ordered 6 Boeing 767 Freighters, part of the mega order it placed with Boeing.
An unidentified customer ordered 1 Boeing 787-9
2 unidentified customers ordered 1 Boeing 737 MAX BBJ each
Okay Airways ordered 3 Boeing 737 MAX, part of a deal that Boeing announced in February 2016
The updated Boeing figures show that Boeing has been able to gather 25 orders for the Boeing 737 in the first days of July
Disappointing in June is the loss of 4 orders for the Boeing 777.
At list prices the orders are valued $2bn, but after discounts the market value is closer to $1bn.
Compared to June 2015, order inflow fell. The months June and July, however, are months that you cannot compare. Last year the bi-annual Paris Air Show took place in June. This year's bi-annual Farnborough International Airshow takes place in July. So it is not possible to make a meaningful year-over-year comparison this month. During the first 6 months of 2016 Boeing received 310 orders versus 317 orders in the first 6 months of 2015, a 2% decline. This figure is also skewed by the Paris Air Show last year in June, but also shows that Boeing is doing quite well maintaining a strong order inflow.
Deliveries

Figure 2: Boeing deliveries (up until) June 2016 (Source: AeroAnalysis)
For 2016 Boeing guided slightly lower, reflecting lower production rate on the Boeing 747 program and the transition towards the Boeing 737MAX combined with a gap on the Boeing 737NG.
In June Boeing delivered 74 aircraft valued at $5.9bn:
Deliveries increased by 3 units, compared to last month
Split between narrow- and wide body deliveries was a 60:40 split
3 767 Freighters were delivered to FedEx
Korean Air took delivery of 1 Boeing 747-8I
Higher deliveries is caused by higher delivery volume for the Boeing 737 (3), 767 (2), 777 (3) and 787 (2)
14 Dreamliners were delivered, 11 of which were Boeing 787-9s. It can be concluded that the Boeing 787-9 will have the upper hand in the Dreamliner deliveries, which bodes well for Boeing as the aircraft has higher profit margins and brings in more cash.
Delivery volume was above the monthly average. In order to reach its delivery target Boeing will need 62 deliveries per month for the remaining months this year.
Book-to-bill ratio
Just like in 2015, Boeing is targeting a 1:1 book-to-bill ratio. In June Boeing booked 12 orders and delivered 74 air frames, resulting in a book-to-bill ratio of 0.16. Year-to-date the book-to-bill ratio (including cancellations) is .70.
Customer spotlight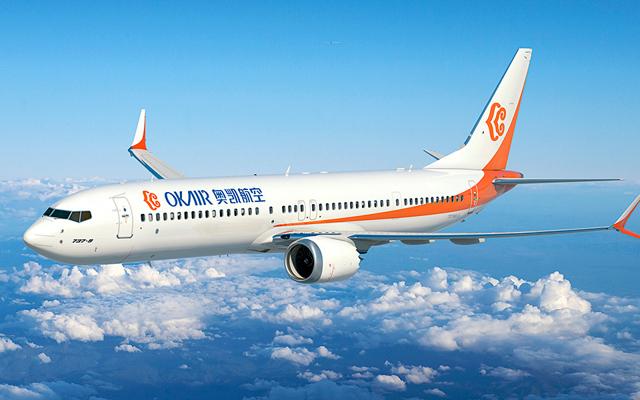 Image Courtesy - The Boeing Company
In today's customer spotlight we have Okay Airways, China's first privately run airline. Okay Airways is a Chinese low-cost carrier that primarily operates within China, but does have 6 destinations in Japan, Thailand and South Korea.
The airline started commercial service in March 2005 and now has a fleet of 32 aircraft (19 Boeing and 13 Xian Ma). In February the airline reached an agreement with Boeing for the purchase of 1 Boeing 737-900ER, 3 Boeing 737MAX9s and 8 Boeing 737MAX8s. The deal was subject to approval from the Chinese government. The 3 aircraft that are listed by Boeing in the order overview of June likely are the orders for the MAX9. This brings the total outstanding orders for Okay Airways to 15, while the remaining 9 aircraft that were part of the agreement still await approval.
Conclusion

Figure 3: Wall Street Horizon -@WallStHorizon - Create your own custom event calendar today
The reported deliveries will have an impact on earnings that according to The Wall Street Horizon event calendar will be reported on the 27th of July before market-open.
Order inflow was naturally weak, prior to Farnborough International Air Show which is used as stage to announce big orders Deliveries were higher than expected Boeing's book-to-bill ratio is .70, there is some work to do for Boeing's marketing team
In 2015, Boeing achieved its book-to-bill target at the very last moment. Despite lower anticipated deliveries in 2016, I expect Boeing to be facing a challenge to achieve its book-to-bill target. In April 2015, I published an article in which I stated that the order books of jet makers are not bubbles, but should decline at some point. In that article I shared my thoughts and expected order inflow to decline in a few years from now. With oil prices having declined ever since, chances are the order books will decline sooner than I expected at first. With Boeing just barely meeting its target last year, 2016 might be the year in which Boeing will not achieve its book-to-bill ratio.
Boeing is currently on its desired book-to-bill ratio, but Boeing's marketing team still has to sell almost 365 aircraft to reach its target. However, given that orders tend to increase from Q3 and onwards it can be said that things are looking OK for Boeing. While I do not expect a whole lot of orders from this years Farnborough Airshow, this year's airshow will tell a lot about Boeing's ability to reach its desired book-to-bill ratio.
If you would like to receive updates for my upcoming articles, please click the "Follow" text at the top of this page next to my profile. If you enjoyed reading this article, please consider sharing this article to your social network (Twitter, Facebook, LinkedIn).
Disclosure: I am/we are long BA.
I wrote this article myself, and it expresses my own opinions. I am not receiving compensation for it (other than from Seeking Alpha). I have no business relationship with any company whose stock is mentioned in this article.
Editor's Note: This article discusses one or more securities that do not trade on a major U.S. exchange. Please be aware of the risks associated with these stocks.