Steve Madden (NASDAQ:SHOO) has seen its fair share of bullish and bearish calls on Seeking Alpha, but investor sentiment has definitely been shifting towards the bull side as the company's stock now languishes near a yearly low. Hedge fund interest in the name remains incredibly high, and there is no doubting the company's pedigree. Does the company warrant interest from smaller investors, or are there other areas in retail to focus on?
My View On Owning Retail
The key to doing well in the stock market (in my opinion) is buying companies with sustainable competitive advantages, hopefully at deep valuation discounts. Being a value play simply isn't enough; the company has to prove itself to me that it can sustain or grow its market position going forward. In retail, that is incredibly difficult - but not impossible. In order to meet that burden, there are three main themes I look for (ignoring valuation):
Differentiated product offerings with an established competitive market position A reputation for quality and craftsmanship; well-viewed by consumers Ability to provide a unique and cohesive shopping experience
Steve Madden (the namesake) has always prided himself on his company providing distinctive styles at solid prices. I don't think there is any denying that the man has had an incredible knack for designing shoes that customers want for more than a decade. Further, there aren't many executives out there that could rebound from a two and a half year stint in federal prison for stock fraud and continue a successful career. Yet here he is, pushing sixty years old and still doing what he loves most: designing shoes.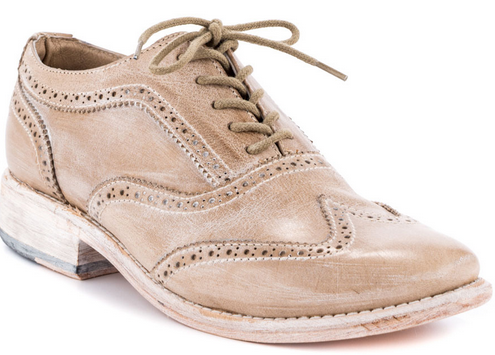 My sole critique with Steve Madden here lies with its operations, namely its position as a wholesaler. As a retail wholesaler, companies immediately start with a disadvantage compared to the competition in this industry. This is because nearly all ability to control how your product is sold once it leaves your hands, especially when it comes to elevating the shopping experience and converting sales in store. In an environment as fiercely competitive as retail, that is a material weakness - one that has the power to significantly dilute the perceived value of your brand.
Wholesaling does have its advantages, especially in the beginning stage of a company's life. Most startups don't have the capital to undertake expensive store openings and general advertising to drive foot traffic to a new brand. Steve Madden was no different, and its balance sheet being clean of debt today (a prime selling point) is reflective of its wholesaling roots. Once you gain size, however, cost savings begin to shrink. While you avoid store opening and renovation costs, the tradeoff is losing significant pricing power (impacting margins) as your distributors take their pound of flesh [Target (NYSE:TGT), Nordstrom (NYSE:JWN) being two Steve Madden distributors]. As an example of this disparity, while they operate in significantly different price points, the difference between Jimmy Choo's (OTC:JYMHF) 62% gross margins and the 36% gross margins at Steve Madden can't all be chalked up to the different market segments. See a little color on this issue from management on the Q1 2016 conference call:
"Wholesale gross margin increased to 31.2% from 30.8% last year, driven by improved gross margin in our Dolce Vita division. Gross margins in retail division increased to 56.2% compared to 54.8%, as strong product performance resulted in higher full price selling and lower promotional activities compared to the prior year."
A disconnect also is created between you and the consumer. Your product could be in demand, but your wholesale partner could be under pressure. This is exactly the situation Steve Madden finds itself in: sales are weak, despite strong demand, because retailers are unwilling to stock large amounts of inventory in a weak retail environment. Most of the company's wholesale partners are traditional mall-based retailers who are getting pummeled by boutique stores and a shift towards online orders. They simply do not want to stock the inventory they once had.
Cash Needs
On a go-forward cash basis, capex needs on store refreshes and new openings are not minimal, but time and again, they've proven to be an excellent driver of sales. Consumers like refreshed stores, and go out of their way to make their purchases there. For a more relatable example, Wendy's (NYSE:WEN) averages 300bps of same store sales increases at stores that have completed recent exterior and interior upgrades. Did the burgers suddenly taste better? Of course not, and that carries over to retail. Retailers with standalone stores like Michael Kors (NYSE:KORS) and Coach (COH) have shown significant sales growth in refreshed stores, especially in the hyper-competitive mall environment. As standalone stores, they have a much easier time completing more frequent refreshes than traditional mall anchor stores like Nordstrom, which coincidentally are key Steve Madden sellers.
Steve Madden management isn't ignorant to all of this; they've simply entered the game too late and too slow when it comes to standalone retail. Sales at Steve Madden stores grew double digits y/y; more than double the growth rate of the larger wholesale business. Better yet, is on weak foot traffic (down compared to prior year) so sales conversion has done nothing but improve. Remember, strong sales conversion is symptomatic of being able to run your own standalone stores. Who is going to be a stronger advocate for a Steve Madden shoe: a Steve Madden employee or a Nordstrom employee?
Despite this strength (which has carried over from prior years), it remains just a fragment of the business; just 17% of total sales in 2015. Clearly, Steve Madden's reputation as an offeror of mid-priced products doesn't preclude it from the standalone business. You clearly don't need to be selling $1,000 shoes like Jimmy Choo to make the model work. Unfortunately, the retail model appears backburnered to some extent. Wording from management revolves around translating strong results in retail to wholesale, despite continued weak sell-through to wholesalers who are understandably cautious in a weak retail environment and aren't ordering Steve Madden product like they used to.
Conclusion
This doesn't take anything away from the valuation of Steve Madden which isn't expensive, but it also isn't dirt cheap at 5% FCF yield and 15x expected 2017 earnings. Big money remains in the name which has kept share prices firm. In my opinion, there are simply better deals out there in the retail space. I just don't see a deal here yet to warrant me to take a look, and there are many other retailers that I prefer throughout the production and distribution chain.
Disclosure: I/we have no positions in any stocks mentioned, and no plans to initiate any positions within the next 72 hours.
I wrote this article myself, and it expresses my own opinions. I am not receiving compensation for it (other than from Seeking Alpha). I have no business relationship with any company whose stock is mentioned in this article.