Today, we look at a small biotech stock that has seen some recent insider buying that might be signaling an attractive opportunity. Let's take a look at this small developmental concern.
Company Overview
Flexion Therapeutics (NASDAQ:FLXN) is a small (~$350 million market capitalization) specialty pharmaceutical company that focuses on the development and commercialization of anti-inflammatory and analgesic therapies for the treatment of patients with musculoskeletal conditions. The stock as can be seen in the below chart has a wide price range over the past year.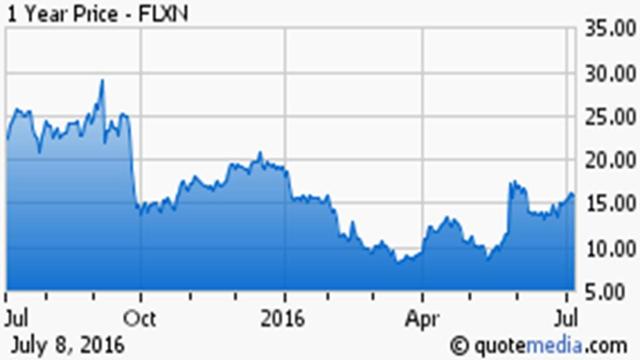 Insiders are signaling this might be a good entry point however. A director has bought over $350,000 in shares in several purchases on June 20th and June 21st. This follows small buys by the CEO, CFO and Chief Medical Officer in mid-May. In early June, the company raised some $60 million of funding in a secondary offering. It should be noted that same director bought some $10 million of that offering in one transaction.
Zilretta
The company's pipeline is dominated by one lead product candidate that is being targeted at three different indications. Zilretta is an injectable, non-opioid, sustained-release investigational treatment for patients with moderate to severe osteoarthritis (OA) pain. In late May, the company received notice from the FDA that safety and efficacy data from the registration program for Zilretta are "acceptable to support filing of an NDA submission". The company has noted that based on the strength of its pivotal and other clinical trials that it believes that Zilretta has the potential to address a significant unmet medical need for OA pain management by providing safe, more effective and sustained pain relief. The NDA should be filed sometime in the fourth quarter of the year. Trials for two other indications are in earlier-stage development.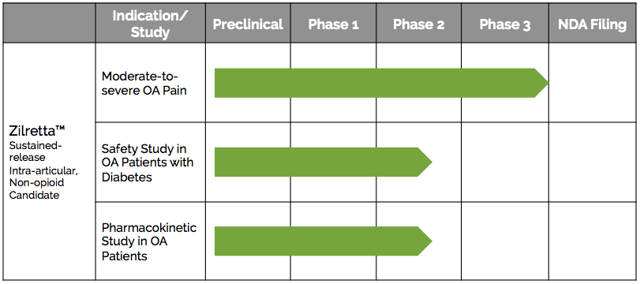 Analyst Activity & Balance Sheet
Insiders are not the only ones that like Flexion recently. Within the past 10 days, Janney Montgomery, Wells Fargo to RBC Capital have all reiterated Buy ratings on Flexion. Price targets range from $30 at Janney and Wells to $44 at RBC. The median price target of the seven analysts that cover the stock is currently $35 a share, more than twice the current price in the market. Before its recent secondary offering, the company had some $100 million in cash on hand at the end of its last completed quarter.
Outlook
It should be noted that Ampio Pharmaceuticals (NASDAQ:AMPE), a competitor in the intra-articular osteoarthritis space, recently announced that its drug candidate Ampion missed the primary endpoint in Phase 3 of its clinical trial. This could leave Zilretta in the lead position to become the first meaningful new treatment for OA knee pain for the foreseeable future provided it garners FDA approval sometime in the first half of 2017.
This is a fairly large market. Some 25 to 30 million Americans experience OA pain on annual basis. Some five million have injections to the knee to relieve OA pain. Flexion believes the global market for this type of OA pain is over $1.5 billion annually. Approximately 50% of individuals with knee OA pain progress to total joint replacement. Current treatments have undesirable side effects such as efficacy and addiction for oral medicines and short-term lasting effects from injections.
Zilretta approval will mean the company will have to be able to commercialize the drug. Flexion believes 60-110 sales reps should be able to cover the 9,000 orthopedists and rheumatologists who do > 75% of injections, but building a sales team takes time and is one reason this type of company often makes a desirable target for a larger concern with an already existing sales force. Flexion did just add three key executives to help with the roll-out efforts.
The company did have another early-stage compound, "FX-007," targeting post op pain, but recently de-prioritized it as it did not warrant further development. The company's future is tied to the approval and success of Zilretta, so it does not have the "shots on goal" I typically like to see before making a small investment in this sort of developmental concern.
However, approval of Zilretta seems likely and it does appear to have a solid addressable market. Add in strong analyst support and recently raised capital to take funding issues off the table for the time being; Flexion seems worthy of consideration for a small holding within a well-diversified biotech portfolio.
Note: To get these types of articles on attractive small and mid cap stocks insiders are buying as soon as they are published, just click on my profile and hit the big orange "Follow" button and choose the real-time alerts option.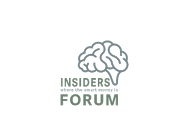 Thank You & Happy Hunting
Bret Jensen
Founder, Insiders Forum
Disclosure: I am/we are long FLXN.
I wrote this article myself, and it expresses my own opinions. I am not receiving compensation for it (other than from Seeking Alpha). I have no business relationship with any company whose stock is mentioned in this article.
Editor's Note: This article covers one or more stocks trading at less than $1 per share and/or with less than a $100 million market cap. Please be aware of the risks associated with these stocks.