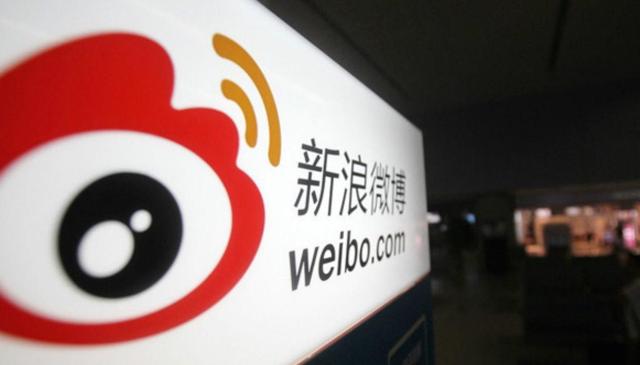 I started doing research on Sina (NASDAQ:SINA) prompted by one of my Idea Generator subscribers. The initial idea was that it might be a similar situation to what I described in my article titled "The Case For IAC/InterActiveCorp" regarding IAC/InterActiveCorp (NASDAQ:IAC) and Match Group (NASDAQ:MTCH).
In the case of IAC, the conclusion was that so much of the value of IAC was in Match Group, that the remaining IAC businesses - some of which were attractive - were being offered at a very interesting price.
With SINA and Weibo (NASDAQ:WB), as we will see, I reached a somewhat bifurcated conclusion. SINA is both better than the IAC situation from a valuation standpoint, and worse from a fundamental standpoint. Let's see how this amazing conclusion came to be.
Using SOTP (Sum Of The Parts) On SINA
It's not easy to go over Chinese companies, so be ready for there to be possible errors here. But here's what I came to:
SINA has ~69.9 million shares out. At $53.51, this gives it a $3.74 billion market capitalization.
SINA holds ~54.7 of Weibo.
Weibo has ~212.2 million shares out. At $31.25, this gives it a $6.63 billion market capitalization.
Thus, SINA's position in Weibo is worth ~$3.62 billion.
On top of the Weibo position, SINA also has other potentially valuable businesses, including a large web portal and other smaller businesses. During 2015 these businesses generated $402 million in revenues at a 52% gross margin. SINA also has cash, short-term investments and long-term investments, as well as debt.
SINA's net cash ex-Weibo (cash + short-term investments - debt) is ~$1.01 billion.
To add to this net cash, SINA has long-term investments ex-Weibo of $0.944 billion, out of which $311.5 million are in quoted securities valued at market (since Weibo does not disclose its marketable securities in its 20-F, I assume they're not material). Discounting anything that's not valued at market by 50%, SINA has long-term adjusted investments ex-Weibo of $628 million.
Thus, valuing SINA's Weibo investment at market value, considering all other liquid/non-operational assets and valuing SINA's business ex-Weibo at $0, we arrive at a value of ($3.62 + $1.02 + $0.63) = ~$5.27 billion.
This, again, is a pessimistic value, valuing the business ex-Weibo at $0 and applying a massive discount to long-term investments which are not carried at market.
SINA, with a market capitalization of $3.74 billion, trades at a 29% discount to such a pessimistic SOTP.
This is obviously much better than IAC, which did not trade at a discount to its SOTP. Simply, IAC implied a very low valuation for its businesses ex-Match Group. It is in this regard that I say that valuation-wise, SINA is a better deal than IAC.
Fundamentals (Of The Businesses Ex-Weibo)
SINA, however, does have a problem which IAC did not have. While I valued SINA's businesses ex-Weibo at $0, these businesses are now loss making and, as far as I can tell, even operating at a negative EBITDA.
Thus, while IAC had several attractive businesses ex-Match Group, SINA seemingly does not. Also, IAC has a past of creating such businesses, whereas as far as we can tell SINA might just have gotten lucky with Weibo. It is in this regard which I consider IAC better, even if not "cheaper" (as discounted).
Finally, SINA has a lot of related party dealing which is rather scary, such as the sale of 11 million shares to its own chairman/CEO back in 2015.
Conclusion
I draw several conclusions from this exercise:
SINA is attractive for anyone wanting exposure to Weibo. SINA trades at a significant discount to Weibo.
SINA is not a sure thing, because Weibo itself is pretty expensive and SINA ex-Weibo is an unprofitable business whose discount to Weibo comes from its holdings of cash and investments that aren't going to produce much value themselves.
It's hard to set up a long SINA / short Weibo pair trade, because SINA holds "just" 54.7% of Weibo. Such a pair trade would thus have to be net long SINA to protect against any massive upside on Weibo.
Such an upside (in Weibo) is not impossible to happen, because it's rumored that Alibaba (NYSE:BABA) might be interested in the whole of Weibo (it already holds ~30.5%).
If SINA was to sell Weibo, it would be left just with cash and investments and no profitable business. It would, however, be left trading at a discount to those assets.
I'm rating SINA a buy here ($53.51) on account of the undervaluation. But it's not a "strong buy" because Weibo itself isn't that cheap. It's more of a buy for those wanting exposure to Weibo.
Disclosure: I am/we are long IAC.
I wrote this article myself, and it expresses my own opinions. I am not receiving compensation for it (other than from Seeking Alpha). I have no business relationship with any company whose stock is mentioned in this article.