If I had to describe my current investing approach, it might be: "Dividend-growth investing for the very long term, with stable, growing companies, leaning toward more growth than the average DGI, using options as a buying strategy." My primary goal is very simple - to increase the income of the portfolio for the future.
For now, we are still shovelling money into the portfolio as quickly as is reasonable. We have structured our lives so we can live on approximately half of my husband's income now that the kids are grown. We seem to keep finding ways to make the equation...

...tip a little more in favor of savings. Our children (age 23 and 25) moved out (and back, and now permanently out) over a few years. It is amazing the savings that created! The water, power, and food bills halved! Next, a little over a year ago, we sold our house and moved into a two bedroom condo. That represents about $800 a month saved on basic expenses, plus a huge amount of time freedom in addition to the wonderful lifestyle perks. We are so happy we did that! After a year that has really added to contributions... and vacations! Five weeks ago, I watched the health documentary "Forks Over Knives" and immediately adopted this new way of eating, giving it a 30-day trial. The results have been excellent and at this point I have no intention of going back. This should reduce our food bill significantly, though it will take a few months to see by how much.
When I review the portfolio on a quarterly basis, I analyze several different aspects of the portfolio to see where things have done well, or gone wrong so that I can make better decisions in the future. These are as follows: The principal, the contributions, the dividend income, the option income, and the growth. I can exert control over some of these aspects. Some I cannot. Most notably, I have almost no control over the growth aspect of the portfolio over a three-month period. The market will do what it does and we can only make our best guesses. In direct contrast, I have practically complete control over the dividends the portfolio earns.
The principal is what it is. We can compare to others and lament our current positions all we like, but where we go from here is what really matters. The fact that my husband still has a full-time job when the vast majority of his former coworkers do not is cause for nothing but thankfulness. The very recent announcement that the Fort McMurray Fire is now classed as "under control" is another prompt to be thankful. The expectations are still that it will be almost another year before the fire is actually "out". Being untouched by disaster, we have so much to be thankful for! When I look at the principal amount, I am even more thankful: I could never have dreamed this number would be ours.
This quarter the contributions were just shy of double what was expected. They represent 2.62% of the portfolio. This makes me chuckle as that amount alone is more than we started with five years ago! The snowball definitely gets bigger as you continue on month by month! Try it - you'll see!
Though my husband's job seems secure for now, this quarter brought pay cuts. For people who have learned to play the financial strategy game and spend significantly less than they earn, this is not a major problem. For us, the 8% drop will simply mean less to save. I know this is probably not the case for most. I had been holding extra cash in the bank account, "just in case" and now that the crisis seems over, for now at least, I moved it into my option writing account so the portfolio can get back on track. I am still holding a fair bit of cash in that account, so it can be easily withdrawn if needed.
Dividend payments received this quarter represent 0.73% of the portfolio. As I predicted last quarter, dividends have dropped due to various portfolio choices. They were down 15.89%. I am not the least bit disappointed as last quarter was up 47.68% from the quarter before.
Option income received this quarter represents 1.66% of the portfolio. It is a nice boost to the income and is, for now at least, a way I can contribute to the portfolio without traditional employment.
On that topic, I feel I must apologize. I have slipped off the SA map this last month due to a variety of personal circumstances, including a new volunteer job of 20-ish hours a week, the illness of another family member, and the time spent to fully adopt our new way of eating. I have been having so much fun in the kitchen that I just have not had time to hardly ponder the portfolio much less write about it. It is really too bad I did not finish the series on utilities as I was leaning towards a purchase of Emera (TSX:EMA) (OTCPK:EMRAF). I would slap myself on the hand with a wooden spoon for punishment except that in the grand scheme of things, health is even more critical than finance. It really is a good thing that I have so much more energy and feel fantastic, otherwise my schedule this month might have been crippling.
Lastly, and still suffering from Concordia Healthcare (TSX:CXR) (NASDAQ:CXRX) is the capital gain or growth of the portfolio which was down 1.7% this quarter. I had the opportunity to exit at even near the end of May and seriously considered it, but decided not to. From today's vantage point that is looking foolish, of course. Many of my other holdings are up and I have not suffered any other significant losses despite the market turmoil.
The portfolio keeps rolling along and so do I, decision by decision. I made a few modest purchases on the Brexit dip in Manulife (NYSE:MFC) and Toronto-Dominion Bank (NYSE:TD). I currently have five options for the fall and winter on Whirlpool (NYSE:WHR), Stella Jones (TSX:SJ) (OTC:STLJF), AltaGas (TSX:ALA) (OTCPK:ATGFF), CGI Group (TSX:GIB/A) (NYSE:GIB) and MFC.
Here is the current portfolio: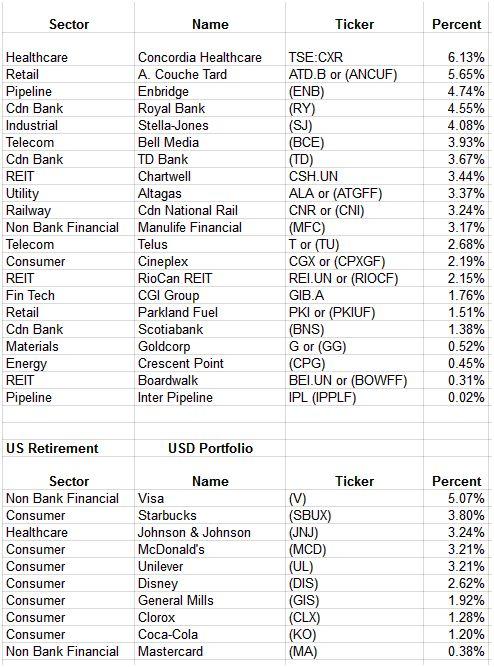 For those who care, the total return of the portfolio this quarter was 0.69%. As paltry as that is, if I compare with the statement from the professionally managed portfolio in the employee matching plan, I am doing great! I do not mind that the capital gain is lagging. The portfolio balance is up 3.31% from last quarter and, as usual, most of that is from contributions. What I really care about is that the future income will be enough, whenever that future is thrust upon us.
One thing that this quarter has given me, is hope. If there is even a slim possibility that health issues can be addressed even partially by following some relatively simple dietary changes, the trajectory of the portfolio may change completely. My husband thinks he might manage to work until age 55, a little more than seven years from now. That is, in my opinion, very optimistic. The way things have been going, I am expecting two or three years at most. I would really like to see him walk away from traditional employment, pursue contract work and have a life instead of just a job, but for now the status quo stays. I look forward to him being well enough to see and experience the possibilities that our financial freedom can bring. For now, I need to continue to focus on the most important things.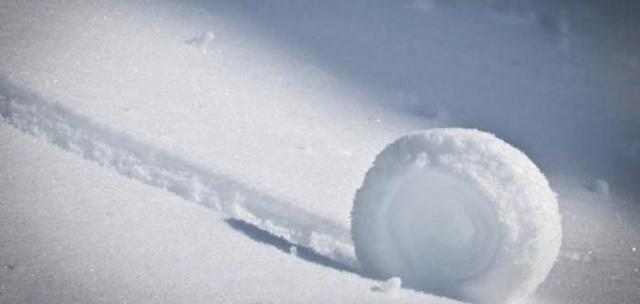 Disclosure: I am/we are long CXR, ANCUF, ENB, RY, SJ, BCE, TD, ATGFF, CNI, MFC, TU CPXGF, RIOCF, GIB, BNS, GG, CPG, BOWFF, IPPLF, V, SBUX, JNJ, MCD, UL, DIS, GIS, CLX, KO, MA.
I wrote this article myself, and it expresses my own opinions. I am not receiving compensation for it (other than from Seeking Alpha). I have no business relationship with any company whose stock is mentioned in this article.
Editor's Note: This article discusses one or more securities that do not trade on a major U.S. exchange. Please be aware of the risks associated with these stocks.