With the Farnborough International Airshow starting on the 11th of July, some solid order inflow is expected during the month. Despite expectations being damped quite a bit, the month of July is an important one for Boeing (NYSE:BA) and Airbus (OTCPK:EADSF) as it could give an idea on how realistic the full year targets of both jet makers are. In this article I will explain why the smaller wide body orders should be valued more for Boeing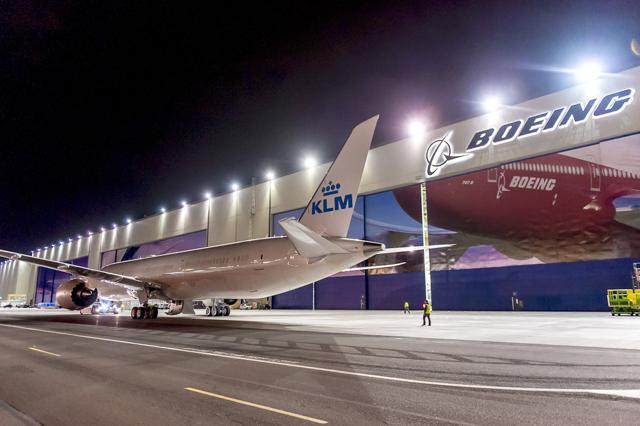 Challenges arise
Despite order announcements being an important part of the Farnborough International Airshow, I do think that this year's focus will be on some arising challenges the jet makers are facing. China represents a market with a $1 trillion potential, but economic growth has been slowing.
Additionally, there is the Brexit vote, which likely has implications for the growth profile of some airlines in Europe.
For Airbus it is likely that there will be some focus on the Airbus A350 deliveries, which are lacking quite a bit and the issues on the Airbus A320neo.
For Boeing, of course, there will be some focus on the Boeing 777 Classic, which is running out of backlog, the Boeing 777-10X and a MoM aircraft.
Backlog
Looking at the backlogs one would say that this air show in terms of orders is a non-event. Boeing has almost 5,700 aircraft in backlog according to their Junes figures. In comparison, Airbus has over 6,700 orders in backlog.
If we split the backlog by type we get a bit more information: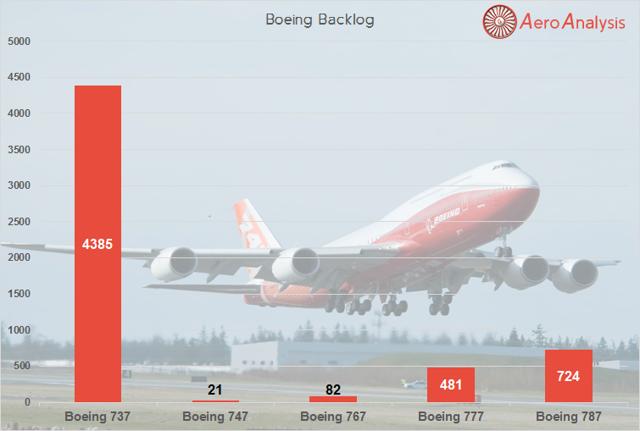 Figure 1: Boeing backlog June 2016 split by aircraft type (Source)
What can be observed is that the Boeing 737, almost naturally, has the biggest backlog. The Boeing 737 is the cheapest airframe that Boeing has and it easily fits in an airline's network. The Boeing 747 is a bit of a dying program, while the Boeing 767 should become one of the most used freighters in the coming years. The Boeing 777 has a backlog of 481 units, which is not a lot considering that Boeing has been delivering 100 of those airframes annually. For the Dreamliner there are over 700 units in backlog, which looks solid. Now these figures look impressive and I often see news outlets and Boeing quoting that Boeing has over 5,500 units in backlog. That is a pretty figure, but in order to make that backlog figure useful, you need to split it and connect it to the production rate per type and announced rate increases.
Table 1: Boeing backlog in years per type, production and average order inflow

*The annual production is the maximum planned annual production
What can be seen that fort he Boeing 737 program, based on backlog and the 5 year average there is some room to increase production to 60 per month (720 annually) by the end of the decade.
Current production rate for the Boeing 747 is in line with the 5 year average.
For the Boeing 767 FedEx adds some orders to the backlog every few months. The average order inflow, however, is higher than what Boeing plans to produce by decade end. This means that backlog will be shrinking at some point. Nevertheless, I do not see this as a problem since the 767 can rely on some options conversions for its freighter and the tanker program.
The Boeing 777 currently is facing some difficulties, but its backlog and average order inflow signal that a rate increase by next decade is an option. Demand for the Boeing 777 depends to a large extent on development of oil prices.
For the Boeing 787 things look a bit less vibrant. This has partly to do with airlines not ordering the Boeing 787 at this point, but awaiting deliveries to be completed and the low fuel prices. After that there should be option conversions and follow up orders. Nevertheless, it looks like planned rate increases for the Boeing 787 are less connected to order inflow and remaining backlog than they are for the other commercial Boeing aircraft.
Conclusion
I think it is a matter of time before Boeing announces a further rate increase for the Boeing 737 to 60-62 per month. Airbus is already making this step and it is likely that Boeing will follow, not only to improve its earnings and cash flow but also to remain competitive.
For the Boeing 747 and Boeing 767, I think the rates are aligned pretty well with order inflow and market outlooks.
Despite the Boeing 777 facing difficulties in its transition to a Boeing 777X production, there seems to be room to increase production rates back to 100 aircraft per year
For the Boeing 787 I do expect order inflow to increase due to option conversion, at the same time the planned rate increases to 14 per month might be a bit too high. I view production rates of 12 to be healthier fort he backlog.
For the sake of maintaining a strong backlog Boeing could decide to increase rates on the Boeing 777 and align rates of the Dreamliner with order inflow. By the time this happens the Boeing 787 and Boeing 777 combined should be able to show a solid contribution to Boeing's cash flow. Additional rate increases for the Dreamliner only make sense if fuel prices continue to climb. The Dreamliner was launched when oil prices were about the same as today with the difference being that oil prices were in an uptrend.
Using a 5-year backlog mark as acceptable waiting times for airlines and a book-to-bill ratio of 1, rate increases on the 737 and 777 programs are justified.
I think Boeing does not need mega orders for the Boeing 737 badly, but could use some strong order inflow for the Boeing 787 for which the 5 year average has been trailing the annual number of deliveries by a wide margin.
If you would like to receive updates for my upcoming articles, please click the "Follow" text at the top of this page next to my profile.
Disclosure: I am/we are long BA.
I wrote this article myself, and it expresses my own opinions. I am not receiving compensation for it (other than from Seeking Alpha). I have no business relationship with any company whose stock is mentioned in this article.
Editor's Note: This article discusses one or more securities that do not trade on a major U.S. exchange. Please be aware of the risks associated with these stocks.