We held off from shorting last week. This week we think will be a better opportunity as shorts likely capitulated. That said, the world just became more complicated after that jobs number. That gives us the official Elazar "Not Good" Rating.
As a reminder, here's what we said last week.
"We are neutral this week waiting for a better setup to get short... Although negative catalysts build the bounce off the recent lows needs to work itself out... We see the market capped on the upside and the risk/reward is not good for buying... That said, because of the market momentum, shorting is not clear either... To start the week Elazar's been benched. We expect to get some "at bats" later in the week or next week."
Up 2.4% In 8 Weeks Based On Our Weekly Calls
Here's our weekly performance since we started tracking our calls. Performance is taken from the first S&P 500 ETF (NYSEARCA:SPY) open of the week to the close of that week.
| | | | | | | |
| --- | --- | --- | --- | --- | --- | --- |
| | | Weekly | Open | Close | Week | Total |
| Tue, Jul 5 | SPY | Neutral | 208.95 | 212.65 | - | 2.4% |
| Mon, Jun 27 | SPY | Down | 201.59 | 209.92 | -4.1% | 2.4% |
| Mon, Jun 20 | SPY | Down | 208.82 | 203.24 | 2.7% | 6.5% |
| Mon, Jun 13 | SPY | Down | 209.36 | 206.52 | 1.4% | 3.8% |
| Mon, Jun 6 | SPY | Down | 210.7 | 210.07 | 0.3% | 2.5% |
| Tue, May 31 | SPY | Down | 210.56 | 210.28 | 0.1% | 2.2% |
| Mon, May 23 | SPY | Up | 205.51 | 210.24 | 2.3% | 2.0% |
| Mon, May 16 | SPY | Down | 204.96 | 205.49 | -0.3% | -0.3% |
Because we did not pick a side last week, we don't include the SPY performance in our results. That said, if you know how bearish we've been, a "neutral" should be understood to mean we saw a chance for the market to go against us.
This week we expect downside
This week we think fundamentals and technicals line up on the downside.
The post-Brexit follow through we think has more than worked itself out. While that has taken place, we think the world has become more complicated and fragile.
Why we think the world is more fragile
US rate hike is now on the table
Larger currency war risk
VIX on the mat
Let's go one by one.
US Rate Hike Is Now On The Table
The two big-hitters in Fed calls, Wall Street Journal (See here) and Elazar (See here), both said early Friday that the jobs report meant that a rate hike is back "on the table."
In case you didn't believe us, here's proof...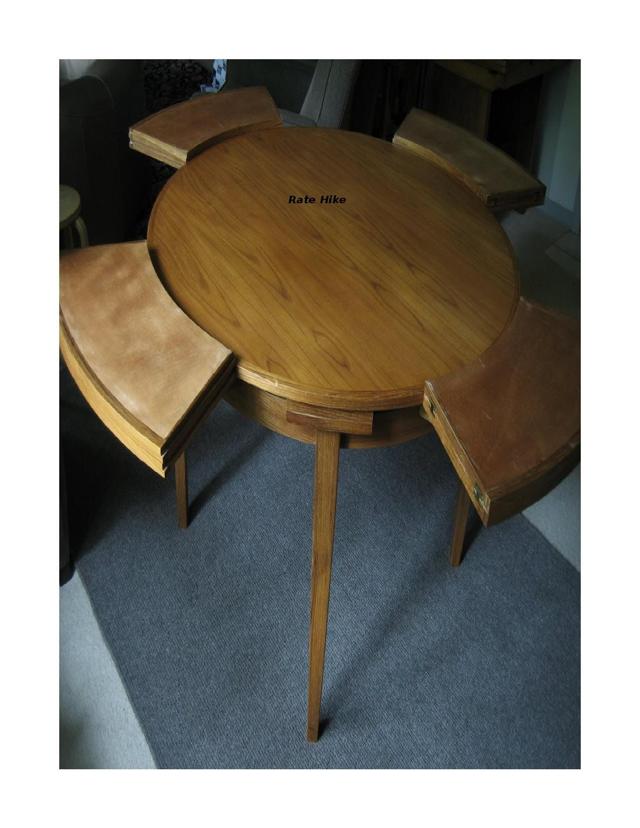 (Picture: You can see above a rate hike on the table. Since most of the Fed is probably in the Hamptons for the summer, they have to work out of this make-shift garage office, which hedge funders know all about. Here's the (summer-Fed) table and in the middle, if you look closely, you can see the rate hike sitting right there.)
You can see a rate hike is "on the table."
What's The Big Deal About A Measly Little 25 bp Hike?
Why a rate hike is risky for stocks is that the last rate hike crashed markets in the first quarter.
Of course, nobody remembers back that far (all the way to January) but for proof here's what happened.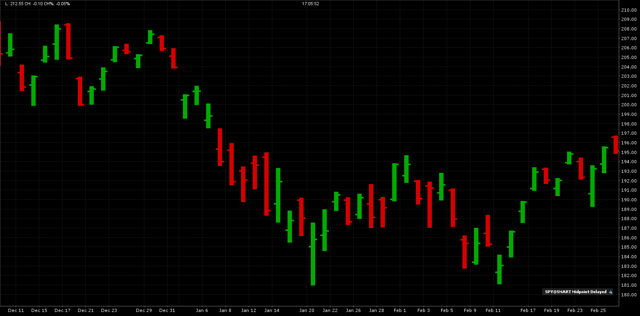 We think the main reason for the mini-crash in January was the 100% jump in US fed funds rates from their pre-historic low levels of 25 bps. 25 bps to 50 bps is 100% and we think a key to crashing markets.
Here's the long-term historical chart of the fed funds rates.

We hate this chart. You can see the market has never ever been here. Therefore, no matter what anybody tells you, nobody has any idea what another 25 bp hike will mean to markets from such a low base. (Read that last sentence again because it's important.)
This time that 25 bp hike would be a 50% hike from the current 50 bps.
That 50% is in a more fragile global macro-environment. A US rate hike would come smack in the face of most major countries in an easing frenzy.
We think it will cause a ton of global animosity because as foreign nations blow their money on easing sprees, the US will be Hoover-sucking up all that foreign liquidity spree in higher yielding bonds (1% 10-year, what a deal! You earn 10% in 10 years taking on a ton of risk. Bonds get the official Elazar "Yeah Right Rating.").
All the hard work these foreign governments have in printing all that money will be sucked up into US treasuries. If the US raises rates, foreign money will again not go to their economy as hoped. (That gets the "Whole Lot More Of Nothing Rating")
Larger Currency War Risk If Weak Dollar
We are totally confused on the dollar (NYSEARCA:UUP). We think the dollar is confused. We think with all the drivers for a stronger dollar (Brexit and higher US fed rates), we SHOULD get a higher dollar. But the dollar is pretty flat. That tells us in the face of amazing news since it can't go up, the path of least resistance is down.
Here's the view that has us totally confused since Brexit.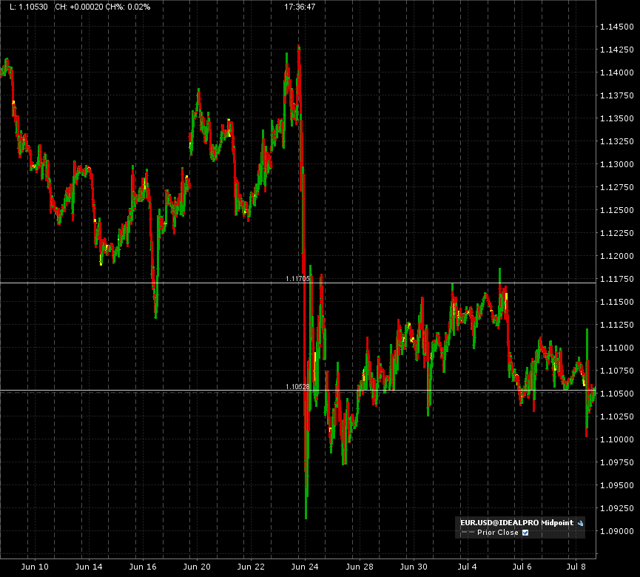 We have no reference point to decide where we are going.
Here's a little longer term. We don't see anything here either. Let us know if you do.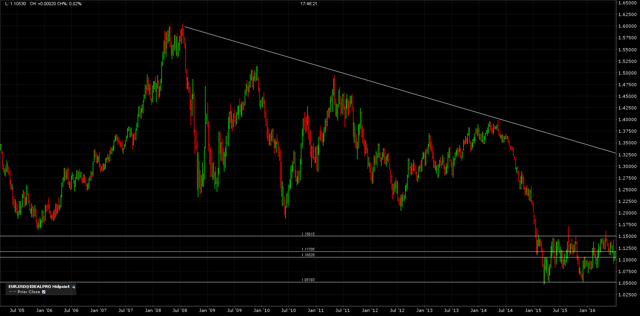 If anything, it looks like the euro (NYSEARCA:FXE) is hanging strong and the dollar has a chance to weaken.
Here's even longer term which confuses us even more.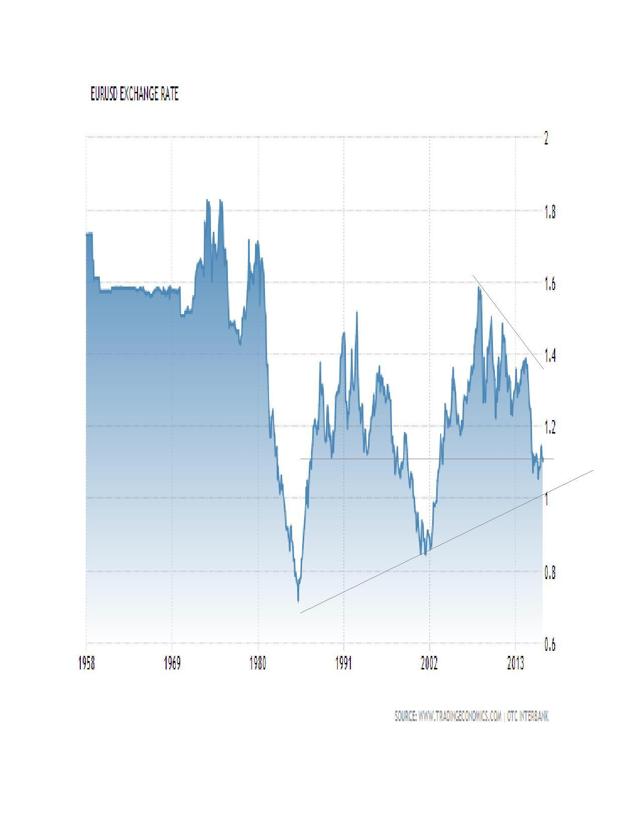 This is a chart from Tradeconomics longer term. This tells us anything is possible.
We think this "anything is possible dollar chart" holds a ton of risk. If the euro catches that uptrend (from the bottom line) before the downtrend, we think we are going to be in a global currency swoon.
Why? If the dollar weakens, other countries will want to protect their currencies. Japan is threatening to sell yen. China is threatening to devalue the yuan. Do you need any others? We think this has domino currency risk which would lead to major market risk.
We already dubbed the dollar as the "Global Scary Implications" chart.
Here's the official picture of international financial markets post-Brexit...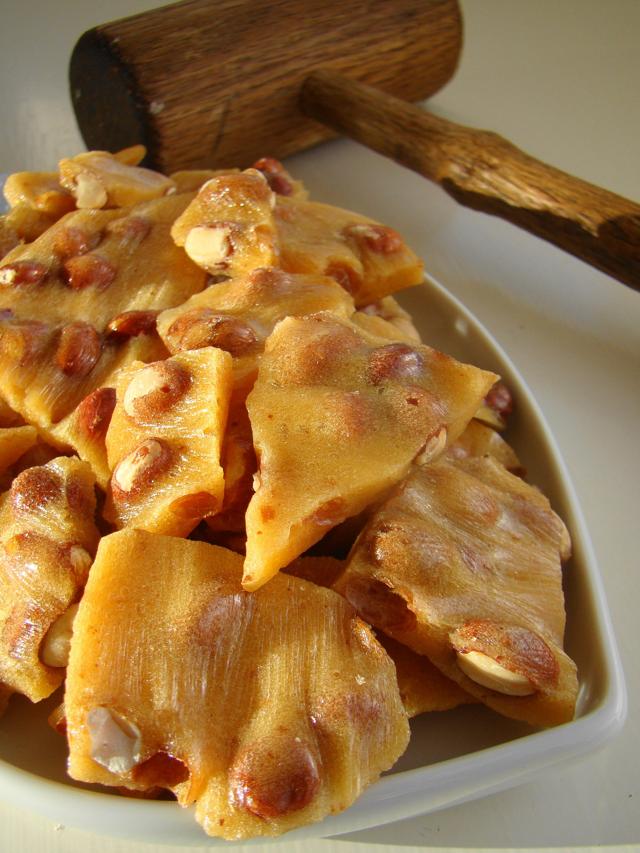 (Picture: Peanut Global Post-Brexit Brittle).
We think the brittle nature of the world is a mismatch to where the VIX sits.
VIX mismatch on the mat once again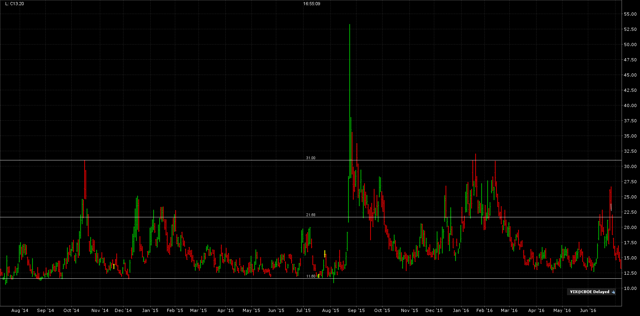 We're sorry but this chart is also scary.
We called this chart a mismatch June 4th. You can see it started shooting up soon after.
When comparing the amount of risk in Europe, the US, and Asia right now, VIX (NYSEARCA:VXX) is underpricing risk. That's a sign of complacency. We expect this can shoot up once again some time soon in a theater near you.
This Week's Key Catalysts
As we say almost every week, there are many catalysts, but these are the ones we think are most important (for now).
Tuesday, July 12: Fed Governor Tarullo speaks on "Exploring Shadow Banking; Can the Nation Avoid the Next Crisis?". We think this is critical because such collateral based loans were seen drying up recently (We just wrote about it). If it spreads it's a key economic risk.
Wednesday, July 13: Beige Book, 2 pm. There has been a jump in gas prices which we expect the Beige Book to talk about. Here's gas prices. (There is no funny beige book picture, sorry. It literally is a beige book, thus the name.)
Here's gas at the pump.

The jump in inflation in the US is bad in two ways.
Inflation slows consumer spending because their fixed budget can now only afford fewer units.
Inflation makes future cash flows of bonds worth less by reducing their "real rate." If I know I need more now, the future amounts are relatively less. Bond buyers then need a cheaper bond for the same interest rate. That drops bond prices. That is the bubble pricker popper we pointed out.
Wednesday, July 13: Import prices. They jumped last month. It's inflationary.
| | | | | | | |
| --- | --- | --- | --- | --- | --- | --- |
| Import prices | Dec | Jan | Feb | Mar | Apr | May |
| | -1.2 | -1.3 | -0.5 | 0.4 | 0.7 | 1.4 |
| | | | | | | 16.8 |
But, shh, don't tell anybody about it because nobody believes there's any inflation. (May was only 16.8% annualized, which deserves the "OH MY" rating.)
Thursday, July 14: Jobless Claims. After the big jobs number on Friday, this will get more attention. It was much stronger last week too and we wrote that it could predict the next day, Friday's numbers, which it did.
Friday, July 15: CPI: This is Elazar critical.
| | | | | | | | | | |
| --- | --- | --- | --- | --- | --- | --- | --- | --- | --- |
| | CPI | | | | | | | | |
| | Nov | Dec | Jan | Feb | Mar | Apr | May | 2 mo avg | Annualized |
| Topline | 0.1 | -0.1 | 0 | -0.2 | 0.1 | 0.4 | 0.2 | 0.3 | 3.6 |
| Core | 0.2 | 0.2 | 0.3 | 0.3 | 0.1 | 0.2 | 0.2 | 0.2 | 2.4 |
CPI picked up of late yet has "GOT NO PLAY" from Fed officials except for a teeny weenie little hushy quiet inflation expectation RAISE in an addendum to their last FOMC meeting which they DID NOT SPEAK TO. Can you say "sweep inflation under the rug?"
We've been writing that inflation is picking up and is the bubble popper and nobody's talking about it.
"Hey everybody look over there deflation. Where? where? Just kidding, inflation."
We don't like that game. We're looking at the numbers. And they all say INflation with a capital "IN."
Friday, July 15: Industrial Production ("IP") and Capacity Utilization. We point this out because the Fed points this out themselves as a key indicator. Frankly it's not so key to us but it's key to them so we added it.
Here's IP. It gets the "ouch" rating.

IP looks like it did into the last recession (in grey).
June 26-27 FOMC Meeting. It's not for a while in trader terms but around the corner in investor terms.
We expect a lot of "on the table," "off the table," back and forth, back and forth beforehand from each major Fed official. Who's with me on that one? (If you say "I'm with you on that one." 1) we know you made it this far, and 2) you'll receive a famous coveted Elazar "like.")
Conclusion
We like that markets were up last week since we were on the bench. We thought we'd get a better chance to short this week and it's arrived.
We see the global macro picture on crutches yet it's getting a starting role according to markets. The dollar and the VIX already worry us. Now that a rate hike is back "on the table" we're even more shaky.
We look forward to being in touch with everybody during the week.
Good luck and please, stay safe.
If you want Elazar's analysis on Seeking Alpha, scroll to the top of the article and hit "Follow." Elazar also writes real-time pieces as news is reported. If you want to be among the first updated check the box for "Real-time alerts on this author" under "Follow."
Please let us know what you think in comments. We enjoy and learn so much from everyone who participates.
See more from Elazar Advisors, LLC on SA
Disclaimer: All investments have many risks and can lose principal in the short and long term. This article is for information purposes only. By reading this you agree, understand and accept that you take upon yourself all responsibility for all of your investment decisions and to do your own work and hold Chaim Siegel, Elazar Advisors, LLC, bestideas, their related parties, and its authors harmless.
Disclosure: I/we have no positions in any stocks mentioned, but may initiate a short position in S&P 500 OF SOME FORM over the next 72 hours.
I wrote this article myself, and it expresses my own opinions. I am not receiving compensation for it (other than from Seeking Alpha). I have no business relationship with any company whose stock is mentioned in this article.