OI's bankruptcy: complexity is the name of the game. Expect even more.
OI Brazil (NYSE:OIBR) filed for court-supervised reorganization [RJ] after failing to find an agreement on the restructuring of its unsustainable debt load.
Among the key causes for this failure, the extreme intricacy of Oi's corporate structure, as well as the complexity of the company's debt profile.
Investors may now face the need to add to the complication of deciphering the Brazilian bankruptcy law, the possibility that the Dutch court will not recognize and enforce the judicial determinations of the Brazilian court, and decide to appoints its own trustee.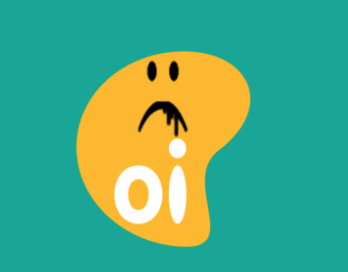 (image from: hackread)
Cross-Border Bankruptcy Battleground: let the legal fun begin
Conflicts of law in case of cross-border bankruptcy cases are not very frequent, but may happen.
The process of recognizing and enforcing the judicial determinations of foreign courts (also known as "comity") has always been a key part of jurisprudence. Chapter 15 in the USA incorporates this concept, too.
As we already noticed, OI has obtained relief orders in the USA and in England. No such recognition, however, has been obtained from the Dutch court, yet.
Hedge fund Aurelius, through its Syzygy Capital Management unit, has already filed a legal proceeding in Amsterdam asking the court to declare Oi Brazil Holdings Cooperatif bankrupt.
According to Aurelius, the appointment of a trustee would give him/her the possibility to "investigate Oi Brazil Holdings' prior and current management teams and enforce the company's claims against parent Oi and other affiliates".
OI has already replied that such "aggressive action by a minority holder was not unexpected, and [that] Oi is fully prepared to take all available measures, including in The Netherlands, to protect against such actions and does not expect any impacts to the judicial reorganization process in Brazil".
A new legal proceeding asking the Amsterdam Court to declare Oi Coop bankrupt and to appoint a trustee to be filed on Monday
We were recently informed that a group of European bondholders, composed by both retail and institutional investors, are filing a legal proceeding before the Court in Amsterdam, asking the Court to declare Oi Coop bankrupt and to appoint a trustee in bankruptcy who will have the exclusive power and authority over the assets of Oi Coop.
The hearing for the case will be held in the coming days. The European bondholders, many of them Italian, are assisted by Luca Dezzani and Davide Contini, partners at the Milan Office of the international law firm Grimaldi.
Among the reasons for this new legal action is the concern that OI Brazil is currently under the Brazilian procedure of Judicial Reorganization, a proceeding which gives substantial powers to the shareholders and may end up with a severe haircut to the bondholders.
In addition, Oi's first offer to Moelis was [I] to repay in full Brazilian banks, [II] allow a 35% recovery on principal to the Telemar (Brazilian) bonds and [III] allow a 25% only recovery to the Dutch ("foreign") bonds.
According to investors involved in this new legal proceeding, this situation is clearly unacceptable for the creditors of the Dutch Companies OI Coop and PTIF, where the Dutch Law provides for an equal treatment of the unsecured creditors.
Aurelius also looking for support from retail investors
We've also been informed that Aurelius is looking for additional support to their legal proceeding from other European retail investors in an attempt to show the Dutch court that their concern is shared by many other investors in OI Coop bonds.
It is our understanding that reaching a "critical mass" of investors is in both groups' interest, to better support their request to the court.
We have contacted Aurelius to be confirmed about their initiative to add support from private investors to their bankruptcy request, and we will update you in the comment section when we hear back from them.
It is our understanding that the court may also order a combined hearing for two cases.
Conclusion
OI's bankruptcy has hardly started in Brazil, and it is already time for the company to face more legal fronts.
As a "telenovela" (soap opera), there is no doubt that this story is getting more and more interesting by the day - with the Dutch court action ready to become a spin-off worth watching on its own.
We may sound repetitive, but we reiterate our "watch and see" approach if you are not invested, yet.
As we forecasted since the beginning with our "4-player chess game" comparison, the presence of such a complex debt structure, and Oi's inability to deal with it, are making this bankruptcy extremely complex and unpredictable in its outcome.
Disclosure: I/we have no positions in any stocks mentioned, and no plans to initiate any positions within the next 72 hours.
I wrote this article myself, and it expresses my own opinions. I am not receiving compensation for it (other than from Seeking Alpha). I have no business relationship with any company whose stock is mentioned in this article.
Editor's Note: This article covers one or more stocks trading at less than $1 per share and/or with less than a $100 million market cap. Please be aware of the risks associated with these stocks.