Alibaba (NYSE:BABA) recently rolled out its new counterfeit reporting system dubbed as Intellectual (IP) Joint-Force System. This system gives the brands greater ability to find counterfeit products and to remove the listings of these products. The brands can use a dedicated online portal on Alibaba. Brands that have seen earlier cases of counterfeit products will get an Alibaba account manager with whom they can directly work to prevent future counterfeit listings.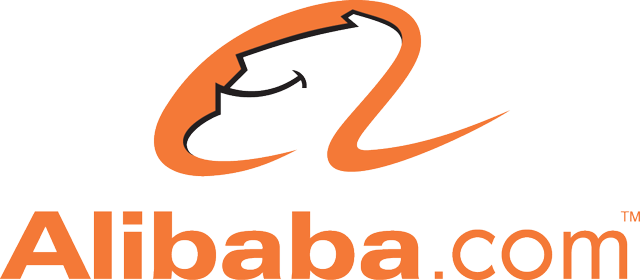 This latest joint tool is a much more expansive counterfeit prevention tool than earlier programs. It also puts brands in complete control of the entire process which should help in increasing the trust level in both the brands and the end customers.
In May, it was at the center of another row where the membership of Alibaba was rescinded by the U.S.-based International Anti-Counterfeiting Coalition (IACC). This was done after high-profile brands including Michael Kors, Tiffany and Gucci America quit IACC as a form of protest against Alibaba's membership in IACC. In this tussle between brands and Alibaba, it is Alibaba which ends up as a bigger loser as more brands refrain from partnering with the company.
The growth in Tmall (B2C marketplace) also is much higher than Taobao (C2C). In the past eight quarters the share of Tmall in Alibaba's total GMV has increased from 31.74% to 39.49%. As China's middle class grows there's a higher demand of genuine quality products which makes it essential that Alibaba curb counterfeits on its platform.
Currently there are 109 million Chinese people with a net worth between $50,000 and $500,000 according to a Credit Suisse report. This number will swell to over 500 million by 2022. These are the biggest spenders on Alibaba and are looking for genuine products. Although Alibaba still holds a major part of the e-commerce market share in China, its position could be eroded in the future if the counterfeits are not eliminated.
Alibaba has been taking tougher actions in the last few years but several major brands were cautious about joining its marketplace. Last year Burberry agreed to sell some of its products on Tmall. In response Alibaba removed 23,000 unauthorized Burberry goods from Tmall.
Jack Ma wrote an op-ed about counterfeit products on WSJ. He said, "Counterfeit goods are absolutely unacceptable, and brands and their intellectual property must be protected. Alibaba is only interested in supporting those manufacturers who innovate and invest in their own brands."
To be fair, Jack Ma and Alibaba seem to be unduly criticized for not taking a more proactive role in reducing counterfeits. This issue stems more from the nature of internet marketplaces which allow easy distribution networks to genuine manufacturers but also provide a platform for counterfeit manufacturers. Yesterday, CNBC published an article on how Amazon's Chinese counterfeit problem is getting worse.
Even with the best technology and algorithms it is not possible to completely eliminate the problem of counterfeits. The article mentions Amazon seller Jamie Whaley who saw the sales of her patented BedBand product slump by more than half in less than two years due to a number of Chinese knockoffs that undercut her price and came ahead on seller ranks by getting fake reviews.
Conclusion
Alibaba has taken a strong step by starting IP Joint-Force System which gives greater control to the brands in protecting their products against counterfeits. This system should help increase the trust levels with major brands and should make it easier for them to list their products on Alibaba's platform. Providing genuine quality products to a growing Chinese middle class should help in boosting the sales of brands and also deliver a revenue boost to Alibaba. If this program is able to appeal to the likes of Tiffany and Michael Kors then it would be a big achievement for Alibaba and should provide a positive reaction from the market in the next few quarters.
Disclosure: I/we have no positions in any stocks mentioned, and no plans to initiate any positions within the next 72 hours.
I wrote this article myself, and it expresses my own opinions. I am not receiving compensation for it (other than from Seeking Alpha). I have no business relationship with any company whose stock is mentioned in this article.