To be clear, I have been actively managing personal investment portfolios since 2012. I have published many articles on Seeking Alpha providing my performance compared to benchmarks. Generally, I averaged around a 13 percent return per year between 2012 and 2015. I restructured my analysis products on Seeking Alpha to focus on transports and have revamped my portfolios entirely.
Between 2000 and 2015, my primary goal as an investor has been to hold growth oriented companies and reap the benefits of long-term stock appreciation. Prior to developing a stringent management strategy (that continues to evolve) by 2012, all preceding investments were performed on a piecemeal basis with no portfolio concept.
While I consistently made more money than I lost prior to 2012, it was not by much. The irony during the pre-2012 time was that the long-term primary objective of holding stocks was rarely if ever achieved. As a young investor, I found it very difficult to not be impacted by the pressures leading to more emotionally-driven actions. This is still probably the most challenging aspect of investing still to this day. Once a stock is owned, there is sure to follow either a naysayer regarding the company's potential or an actual event leading to negative news.
As a casual and sort of fun undertaking, I decided to share some of my missed opportunities. The companies below are organized in the following manner, first by having a position initiated and second by having substantial research performed leading to a buy decision, but no position taken. In both cases, the order is ranked by magnitude of lost potential gains. These companies have reflected the most egregious mistakes prior to developing the portfolio structures as of 2012.
What Happened To Buy And Hold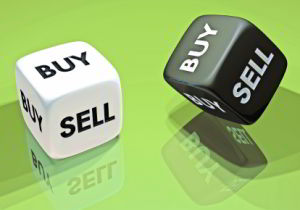 Netflix, Inc.
Back in September of 2004, I initiated a position in Netflix (NASDAQ:NFLX) at around $2.20/share, split adjusted. Today's current price of $97/share would have led to a 4,309 percent gain, with an average annual return of 37 percent. A $1,000 investment would be worth $44,000 today. My investment total at that time was roughly $1,000, I doubled my money, so $43,000 was left on the table.
During this time if investors may recall, Netflix was being aggressively targeted by competition from Wal-Mart Stores (NYSE:WMT), Amazon.com (NASDAQ:AMZN) and Blockbuster, remember them? I was diligent in research and committed to Netflix as I perceived they would overcome which they did. Wal-Mart's DVD business was sold off to Netflix, Blockbuster continued its decline and lost its physical presence, and Amazon quietly went away.
Making it through this challenging time period was a great success, however, with a 100 percent gain over the next year and a half and a lack the focus required to effectively manage this position based upon looking for greener pastures, I sold out for a gain.
Calavo Growers Inc.
Back in January 2004, I initiated a position in Calavo Growers (NASDAQ:CVGW) at around $11/share. Today's current price of $67/share would have led to a 510 percent gain with an average annual return of 22 percent. A $1,000 investment would be worth $6,100 today. My investment total at that time was roughly $1,000, I made 15 percent, so $5,950 was left on the table.
Calavo Growers was an interesting company as it was based in California and exposed to the Avocado business. It was definitely a small cap investment, but not necessarily the first time I had dabbled in small caps. During this time, I was learning about demand for avocados by consumers as well as the potential impacts to crops based on colder or warmer seasons.
Once again I was able to hold this company despite some headwinds and/or lackluster performance. But in the end, I was quick to take gains and lose site of the business potential.
Tesla Motors, Inc.
During January 2011, I initiated a position in Tesla (NASDAQ:TSLA) at around $22/share. Today's current price of $217/share would have led to an over 890 percent gain with an average annual return of 58 percent. A $1,000 investment would be worth over $9,800 today. My investment total at that time was roughly $500, I realized a 10 percent gain, so nearly $4,900 was left on the table.
Tesla was a unique opportunity, but during this time, the company still owed its borrowed hundreds of millions to the federal government. There were no Model S, X or other vehicles than the Roadster being produced.
My distaste for Elon Musk ended up weighing on my desire to own stock in this company. This distaste eventually lead to the thinking that this guy was not going to make it. Selling with a moderate gain seemed like a great move. Today, the stock is still highly controversial, but nonetheless, a sizable gain opportunity was lost very early on.
WorldCom
Unfortunately I do not have record of at what price did I buy shares of the infamous WorldCom. It was definitely during 2001 or 2002 prior to the bankruptcy filing. During my more youthful days, I was quite aggressive and with a very naive understanding of the bankruptcy process, ended up losing all of my investment. There is no potential long-term gain here, just a pure handout to one of the corporate evils of America. Donation given, $3,500.
I had tested the reality of bankruptcy before by investing $40 in Enron to see what actually would happen if you owned a stock that, well went bankrupt. It was confirmed that, you did not lose all of your money, but that your investment traded on the over-the-counter market, usually at a price of around $0.05/share, so in essence, my $40 had turned into $1.55.
For WorldCom, the mistake was predicated on not thinking that the same fate would occur, earlier in the game. Cost-averaging down into bankruptcy can only result in one thing, a donation.
Deer In The Headlights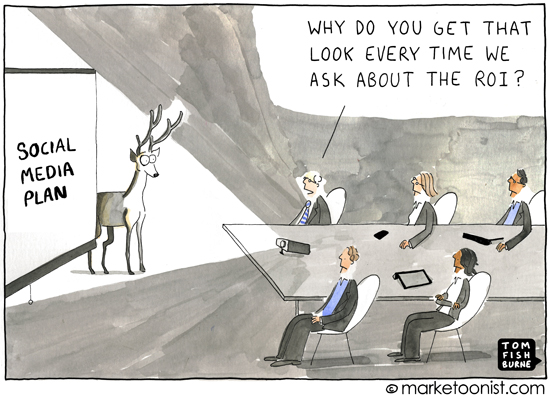 The summer of 2001 was an exciting time as I was diligently researching Chinese companies. Combined with perceived undeniable opportunities of the Internet, investing in China seemed like a smart move to take advantage of further untapped potential.
The three companies below never had a penny invested, but substantial analysis was performed and recommendations to buy were decided. However, cash was limited and other Chinese companies were selected, but looking back, oh what an opportunity was missed.
NetEase, Inc.
The NetEase (NASDAQ:NTES) stock price during August 2001 was at $0.16/share. Today's current price of $185/share would have led to an over 115,525 percent gain with an average annual return of 60 percent. A $1,000 investment would be worth over $1.16 million today.
It is hard to think about what could have been, but during 2001, I was focused on NetEase, as Chinese Internet and online gaming was a hot topic. Some may remember The 9 Limited, this was the winner I selected over NetEase during that time for a tangible investment. I did still like NetEase as an investment, but a move was never made and eventually the company faded out of focus.
SINA Corporation
The SINA (NASDAQ:SINA) stock price during August 2001was at $1.25/share. Today's current price of $53.25/share would have led to an over 4,160 percent gain with an average annual return of 28.5 percent. A $1,000 investment would be worth over $42,600 today.
SINA and Sohu were similar stories as NetEase. Both were attempting to find avenues of growth whether through websites and digital advertising or through online gaming. I was privy to these companies and their developments, but again decided to go with a different company in China.com. As with NetEase, both companies were highlighted for investment consideration, but actions were never taken and lingering severe declines from the tech bubble led to a shift in focus.
Sohu.com Inc.
The Sohu (NASDAQ:SOHU) stock price during August 2001 was at $1.10/share. Today's current price of $37.75/share would have led to an over 3,330 percent gain with an average annual return of 26.5 percent. A $1,000 investment would be worth over $34,300 today.
Investor Perspectives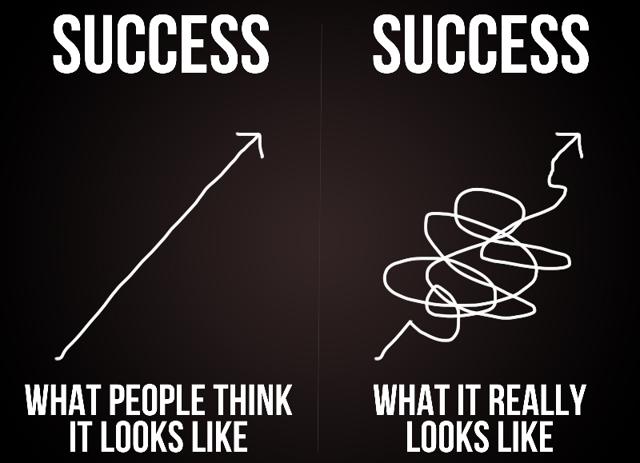 In summary, I left around $57,000 on the table or donated portions away as a younger investor. I like to think that I have learned a lot from these mistakes, but to be honest, the same pressures and challenges that led to these mistakes, still are prevalent today. In fact, what I have learned most is that they never go away. The most important takeaway for me over the past 15 years or so, is that investing is all about managing pressure.
These investment blunders along with all the other investment choices made during this time period eventually led to the development of building and actively managing portfolios. In order to avoid random selection of companies, I created a process which has included setting goals and objectives, as well as a more disciplined approach to managing holdings.
Early during 2012, the portfolio was challenged due a lack of structure for the number of holdings to maintain. This often led to buying a wide variety of companies without necessarily focusing on sector composition, fees paid, dividend yield on cost. This also led to a higher frequency of buying and selling, which was a habit that I had created prior to 2012.
By 2015, the average return for the portfolio had averaged around 13 percent per year and the monitoring had greatly increased through benchmark comparisons and peer comparisons, which was viewed as a weakness prior to 2012. The number of holdings had decreased from the 30s to 20.
A second major takeaway that I have realized from the pre-2012 investment actions is the importance of having cash for every year of managing the portfolios. Through the recent transition to a focus on transports and a revamped portfolio, an even greater emphasis has been placed on monitoring two portfolios including a reduced number of holdings to 15 or less. Capacity for cash has also been considered and identified during the next five years.
By establishing goals and objectives, monitoring tools, peer analysis and consistently providing ample cash flows into the portfolios, I have been able to develop much better strategies to manage pressure and to avoid emotional-driven actions. By human nature, we all react to some degree to information. In today's information-overload environment, I have found that management strategies are a must.
As an investor, I like to think that success is not defined by either side of the picture above, but rather by a more gradual line, moving forward over time. These investment blunders have played a crucial role in helping me accept my personal mistakes, and motivated and fostered a continued effort to pursue better investment management strategies.
Disclosure: I am/we are long NFLX.
I wrote this article myself, and it expresses my own opinions. I am not receiving compensation for it (other than from Seeking Alpha). I have no business relationship with any company whose stock is mentioned in this article.