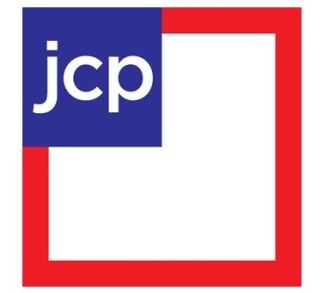 With retailers, it's all about the comp story. Take a look, for instance, at J.C. Penney (NYSE:JCP) whose stock fell off a cliff in 2012/3 when sales declines accelerated, and the retail company lost customers in droves. Fast forward three years and management at J.C. Penney has lured customers back into its stores, and engineered a solid turnaround. And it was a turnaround that came with a sustained rebound in comparable store sales, which in turn fueled the recovery of J.C. Penney's shares. Analysts have also been warming up to J.C. Penney lately on the back of recovering comps.
While J.C. Penney's comparable store sales recovered nicely in 2015, the retail company sort of shocked investors in the 1st quarter when it said that its comps declined 0.4 percent Y/Y, the first negative comp quarter for the retailer since the third quarter of 2013. The result: J.C. Penney's shares slumped.
Shortly after J.C. Penney released first quarter results back in May, I penned a piece on the retailer titled 'Time To Double Down On J.C. Penney,' in which I recommended buying the sell-off which happened as a response to J.C. Penney's disappointing first quarter comps.
Though J.C. Penney's comps were nothing to write home about, the company deserved the benefit of the doubt after a strong comp run in 2014/5. J.C. Penney's shares were selling for $7.74 at the time my last article was published.
J.C. Penney Can Bounce Up To $10
J.C. Penney's shares have often reacted strongly in the past to news releases, especially relating to the retail company's comparable store sales. If comps came in better-than-expected for the preceding quarter, investors jumped on the opportunity to buy J.C. Penney, driving the share price higher quickly. When J.C. Penney's comparable store sales disappointed, investors quickly ran for the hills, which made 6-7 percent down days for the retailer nothing out of the ordinary.
That said, with strong jobs numbers for the month of June reported earlier this month, retail companies may be in for a much better second quarter. U.S. employers created 287,000 jobs last month, burying analyst expectations (analysts were shooting for 175,000 jobs created in June).
Since expectations for retailers are fairly low at the moment, especially after a disappointing first quarter, J.C. Penney is a promising play on better-than-expected second quarter comps.
On multiple occasions J.C. Penney has traded up to $10 after releasing better-than-expected quarterly results, largely relating to its comps, revenues, and guidance. If J.C. Penney's second quarter comps are indeed strong, maybe in the 2-3 percent range, investors will likely want to jump in again. A pop to $10 implies ~18 percent upside.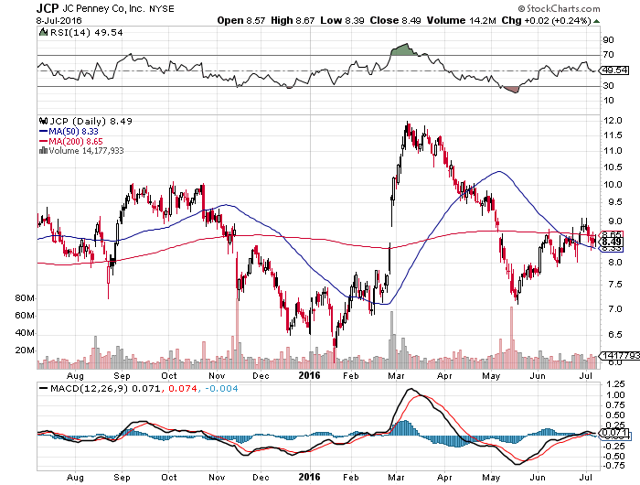 Your Takeaway
J.C. Penney had a soft first quarter, but the retailer deserves the benefit of the doubt since it created a lot of comp growth in 2014/5. All considered, the first quarter which saw 0.4 percent negative comp growth, was only a minor disappointment in my opinion. And given the strong jobs report for June, there is a good chance that J.C. Penney's comps will not only turn positive again, but come in moderately strong, too. If second quarter comps come in well in the green, J.C. Penney's shares will react. Buy for capital appreciation.
Disclosure: I am/we are long JCP.
I wrote this article myself, and it expresses my own opinions. I am not receiving compensation for it (other than from Seeking Alpha). I have no business relationship with any company whose stock is mentioned in this article.