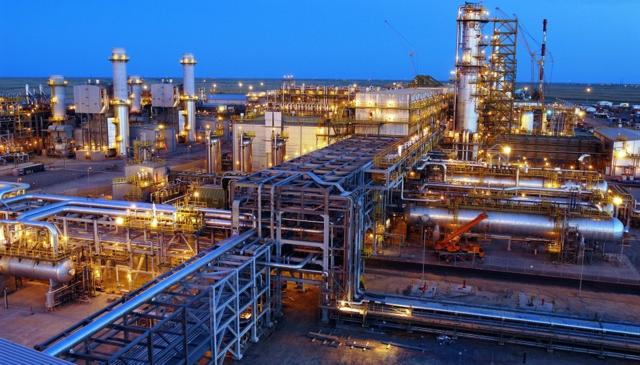 Source: Stock photo.
The nation of Kazakhstan is one that needs very little introduction. It is by far the largest and most developed out of all of the Central Asian States.
It is primarily an export oriented economy that primarily focuses on crude oil and agriculture. Prior to the oil crash in 2014, Kazakhstan experienced an unprecedented boom and growth accelerated reaching 2.9 % at various points.
The biggest risk for investors in Kazakhstan is high and growing inflation. This has remained stubbornly high despite the fall in crude oil prices. As the price of oil continues to rise then we will see further growth in the rate of inflation.
Manufacturing and industrial activity has contracted significantly but at the same time, money supply and government spending continues to expand with their government debt to GDP expanding to 23.3%.
This shows that despite what many assert about the risks associated with Kazakhstan, the administration headed by Mr. Nazabayev has continued to develop and expand the economy and as an investor, it is comforting for me to see that the government has taken significant steps to shore up the economy in times of stress.
They have certainly suffered from the oil crash which recently resulted in a devaluation of the Kazakh tenge but I believe that they have also suffered greatly as a result of their close relationship with Russia.
In this regard, many investors do not adequately distinguish between Kazakhstan and Russia, the outcome from this has been an increased risk premia on investment into the Kazakh economy.
This risk premia does not reflect the situation on the ground because on the one hand, Kazakhstan is very underdeveloped compared to Russia which in one sense suggests more investment opportunities and a higher rate of return but compared to Russia, the Kazakh government is far more flexible and willing to work with investors.
This willingness has recently manifested in a privatization drive by the Kazakh government to privatize most of the state owned organizations in Kazakhstan.
Privatizations almost always never go through smoothly and for investors that are looking to get involved in privatizations, it requires a perpetual state of balancing the development need of the organization and the country whilst at the same time seeking to forge an efficient organization.
Inevitably, most investors in privatizations eventually end up simply pursuing their own economic interests and the result is that the ultimate goal for which the privatization was conceived is defeated and it results in a double loss for the nation.
It is likely that this privatization season in Kazakhstan will also go in this direction whereby it will end up concentrating the nation's wealth completely in foreign hands and where this to happen, it could lead to the overthrow of the President whose population is growing increasingly restless particular over low oil prices and the powerful influence of China.
Chevron Opportunity
I believe that the biggest opportunity in Central Asia as a whole is transportation, that ability to feed one's transportation organization into this 'New Silk Road' initiative by China that aims to connect Europe, Asia and Africa.
Therefore, any industry that can benefit from better transportation will be able to achieve better efficiencies.
My investment style in emerging markets is normally small cap listed and unlisted companies as I believe that this is the best way to maximize one's gains in these type of investments.
Nevertheless, an opportunity has arisen that I believe will have a very transformative effect on all stakeholders including the companies involved, the government, investors and the people of Kazakhstan.
This opportunity is Chevron's (NYSE:CVX) $36.8 billion oil project in Kazakhstan. This is the largest oil investment project to receive financing this year and the first oil from this project will start to be pumped out in 2022.
A lot can happen in the intervening six years to oil prices, the dollar and also Kazakhstan but despite all of that, I still believe it will be a worthwhile investment in what will be a very critical oil production region for at least the next two decades.
When one begins to consider the dynamics of the oil industry particularly how long it can take to develop a promising project, only then can one understand the significance of this project.
Another significant tailwind is the fact that last year companies around the world cut more than 1 trillion dollars in investments as a result of the oil downturn and even more recently, this trend still persists.
As a result of this, as oil prices recover over the next few years, Chevron and its partners will get the first mover advantage.
A critical question to ask is 'why is this consortium of oil companies betting $36.8 billion dollars in a weak crude oil market that many experts have said is in decline?'
We are seeing the continued growth of Tesla (NASDAQ:TSLA) and other car companies that are seeking to capitalize on the growing popularity of electric vehicles and clean energy. Rather than us witnessing the slow but inevitable decline in the oil industry, these industry behemoths are investing nearly $40 into the project.
Their answer to this question according to the representatives is that services have come on to such a level that it is now economic to make this investment is not convincing because while lower costs is good, it does not provide enough value to convince a company to spend $36.8 billion.
It is my belief that these oil majors see a huge opportunity in the oil industry approaching over the next decade that has convinced them to make this investment now.
This may be greater car usage or greater industrialization in various parts of the emerging markets that will require significant volumes of crude oil derivatives.
It is my belief that this creates a fantastic buying opportunity just ahead for stocks in companies like Chevron but also in the oil markets as well.
We should see Chevron's stock increase gradually up to 110 in the short term as more details of this project emerge.
In conclusion, Kazakhstan represents a good investment opportunity over the medium to long term especially with this $36.8 billion being invested into the economy over the next five to six years.
It will be a great catalyst for growth and its effects will be amplified by the government's demonstrated commitment to increase spending.
Disclosure: I/we have no positions in any stocks mentioned, and no plans to initiate any positions within the next 72 hours.
I wrote this article myself, and it expresses my own opinions. I am not receiving compensation for it (other than from Seeking Alpha). I have no business relationship with any company whose stock is mentioned in this article.